The Human Rights Defender Podcast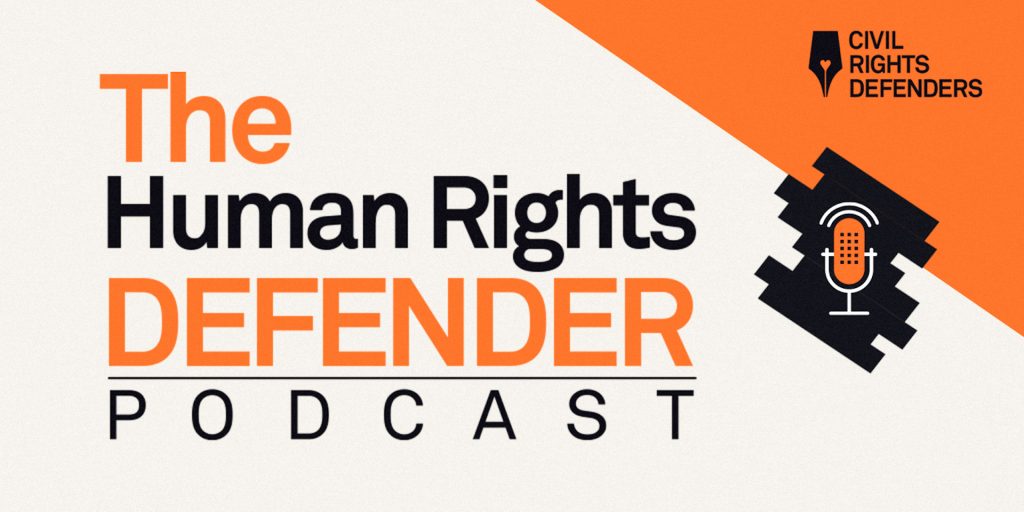 The Human Rights Defender; en podcast om arbetet och livet för de modiga personer som står upp för mänskliga rättigheter. Under den första säsongen tar vi en djupare titt på västra Balkan och Turkiet. Du kan lyssna på avsnitt via Spotify, Apple Podcasts eller här på sidan.
Specialavsnitt Belarus: Victoria Fedorova, Legal Initiative
The world has been gripped by the recent pro-democracy movement in Belarus and President Lukashenka's crackdown on peaceful protestors. Victoria shares her insights from the ground, and the increasingly challenging task of defending human rights from within a brutal dictatorship.
Avsnitt 5: Vanja Calovic, Executive Director, MANS (Montenegro)
Vanja and her colleagues have paid a high price for uncovering the sophisticated relationship between organised crime, corruption and power in Montenegro. On Sunday (30 August) her country goes to the polls in what will be a decisive test for the 30-year rule of President Milo Djukanovic.
Avsnitt 4: Lorin Kadiu, Executive Director, Citizens Channel (Albania)
As Albania's civil society grips with restrictive measures introduced to tackle the pandemic, Lorin tells about the challenge for independent media to report freely in the midst of a full-blown communications crisis.
Avsnitt 3: Dr. Biljana Kotevska, Research coordinator, European Policy Institute (EPI) – Skopje
Biljana tells us about the success of HRDs in uncovering a captured state that violated human rights and abused power, the disproportional challenges WHRDs and LGBTI+ still face in North Macedonia, as well as the importance of human rights research for ensuring accountability.
Avsnitt 2: Osman Isci, General Secretary, Human Rights Association (Turkey)
With thousands of activists, journalists, academics and dissidents prosecuted in recent years, Osman sheds lights on the extremely precarious position for human rights defenders in Turkey and his own personal motivations to commit his life to the cause.
Avsnitt 1: Ivan Djuric, Program Director, YIHR Serbia
Ivan shares his reflections on the uphill challenge of changing Serbia's youths mindsets about the war in the 90s, and creating an environment in which human rights defenders are respected, not harassed.