Friends of Civil Rights Defenders
Friends of Civil Rights Defenders brings together distinguished individuals who share our commitment to fighting for a world of democratic societies in which we all enjoy our civil and political rights.
Each contributes to making our work possible with their unique set of resources, expertise, and network.
Members of Friends of Civil Rights Defenders

Bicky Chakraborty (Bio)
Founder and Owner, Elite Hotels of Sweden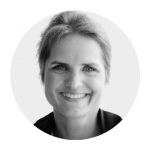 Stina Ehrensvärd (Bio)
CEO & Founder, Yubico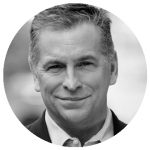 Kevin Jennings (Bio)
Chief Executive Officer, Lambda Legal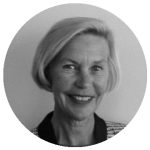 Barbro S. Osher (Bio)
Honorary Consul General, Consulate General of Sweden in California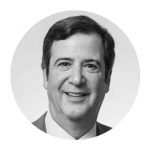 Dr. Robert J. Shapiro (Bio)
Chairman, Sonecon, LLC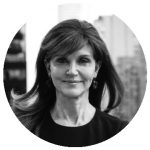 Anna Throne-Holst (Bio)
President, Swedish-American Chamber of Commerce New York



---
Bicky Chakraborty
Founder and Owner, Elite Hotels of Sweden
Bicky Chakraborty is the Founder and sole owner of Elite Hotels of Sweden, the third largest hotel group in Sweden. Elite Hotels operates more than 30 hotels and is known for acquiring and revitalizing well known heritage hotels in inner city areas suffering from financial and managerial difficulties. The company also owns and operates 40 English quality pubs and five hotels under the brand name The Bishop's Arms.
Mr. Chakraborty moved to Sweden from India in 1966, and was the first non-Swedish person to hold the prestigious post of Programme Secretary of Stockholm University Students' Union. In 1970, he became the head of the International Student Centre run by the Student Unions of Stockholm, and in 1980 he founded the company that is today known as Elite Hotels of Sweden.
He has received a number of notable awards, including H.M. the King's Medal of the 12th size with the ribbon of the Order of the Seraphim by the King of Sweden, and the Overseas Indian Award (Pravasi Bharatiya Samman) by the President of India. In 2009, he was named Businessman of the Year by the Swedish financial daily newspaper Dagens Industri.
---
Stina Ehrensvärd
CEO & Founder, Yubico
Founded Yubico, and co-created the YubiKey and the FIDO U2F/2 open authentication standards to enable a safer internet for everyone.
The company's technology secures access to computers, servers and online services for nine of the top ten internet brands, including Google, Facebook and Salesforce, and is loved by millions of users in 160 countries.
Speaker on internet identity, security and entrepreneurship, recognized with numerous international awards, and regularly featured in leading tech media.
Born in Seattle, USA. Grew up in Sweden, and have since 2011 lived in Palo Alto, California, with husband and three children.
---
Kevin Jennings
Chief Executive Officer, Lambda Legal
Kevin Jennings is Chief Executive Officer of Lambda Legal. A longtime leader in the LGBTI+ movement, in 1988 Kevin Jennings created the first high school-based Gay-Straight Alliance (GSA) club, leading him to found and lead the Gay, Lesbian and Straight Education Network (GLSEN) for 18 years. GLSEN grew the number of GSA's in the US from one in 1988 to over 6,500, with at least one in every state. Kevin has a long-standing interest in promoting awareness of LGBTI+ history: in 1994 he was part of the founding committee for LGBTI+ History Month, and also that year published the first book on the subject for young people (Becoming Visible).
In 1997 a documentary he wrote and produced on LGBTI+ history for young people, Out of the Past, won the Sundance Film Festival Audience Award for Best Documentary and in 2017 he was the Executive Producer for The Lavender Scare, a documentary detailing the 1950's witch hunts for LGBTI+ federal employees. From 2012-2017, he worked as Executive Director of the Arcus Foundation, a leading international funder of LGBTI+ human rights work. Prior to that, he served as the Assistant Deputy Secretary for Safe & Drug-Free Schools under President Obama.
Kevin has published seven books and holds degrees from Harvard, Columbia, and NYU.
---
Barbro S. Osher
Honorary Consul General, Consulate General of Sweden in California
Barbro Osher is Honorary Consul General of Sweden in California, having served in earlier capacities as Honorary Consul General in Los Angeles (1995-1998) and San Francisco (1998-2010). Mrs. Osher is Chairman of the Board of The Bernard Osher Foundation, which supports higher education and the arts, and president of The Barbro Osher Pro Suecia Foundation, which supports Swedish-related cultural and educational projects in North America and Sweden. Among the Foundation's grantees are several American universities whose programs advance understanding of Swedish culture, including UC Berkeley.
A native of Stockholm, Mrs. Osher is an accomplished linguist in six languages. She pursued a career in publishing and advertising in Sweden before moving to the United States in the early 1980s. Her first visit to America was in 1962 to Maine as a student participant in the Experiment in International Living program. Over the years, she has represented both the Royal Swedish Academy of Engineering Sciences and the Swedish Tourist Board.
Mrs. Osher is the founder of the Swedish Women's Educational Association (SWEA) chapter in San Francisco and was president of Positive Sweden/North America, an organisation furthering the image of Sweden through educational activities in the United States. She serves on the boards of the UC Berkeley Foundation and the American-Scandinavian Foundation.
Among numerous recognitions, including honorary degrees from several American universities, Mrs. Osher received the Eliason Award from the Swedish American Chamber of Commerce of Greater Los Angeles in 1999. She was a recipient of His Majesty the King's Medal in 2002. In 2004, Mrs. Osher was named SWEA International's Woman of the Year, and in October, 2006, she was awarded an honorary doctorate in art from Göteborg University, Sweden. She was named Swedish-American of the Year for 2008 by the Vasa Order of America in agreement with the Swedish Department of Foreign Affairs. In the same year, she was inducted by the Vatican into the Order of St. Gregory the Great. In 2010, she received the American-Scandinavian Foundation's Award for Distinguished Public Service as well as an honorary degree in medicine from the Karolinska Institute. In 2013, Mrs. Osher was elected to membership in the American Academy of Arts and Sciences. In 2014, the Government of Sweden awarded her the honorary title of Professor in view of her significant contributions to Swedish and American cultural life.
Mrs. Osher is a graduate of Stockholm University with a degree in languages and political science.
---
Dr. Robert J. Shapiro
Chairman, Sonecon, LLC
Dr. Robert Shapiro is Chairman of Sonecon, an economic and security advisory firm, as well as a Senior Fellow of the Georgetown University School of Business. A former U.S. Under Secretary of Commerce for Economic Affairs, he has been an advisor to senior officials including President Bill Clinton, Vice President Al Gore, Secretaries of State Hillary Clinton and John Kerry, British Prime Minister Tony Blair and Foreign Minister David Miliband, and numerous other senior public officials and business executives. He co-founded and was Vice President of the Progressive Policy Institute, and served as a Fellow of Harvard University, the National Bureau of Economic Research, and the Brookings Institution.
He holds a Ph.D. from Harvard University, a M.Sc. from the London School of Economics and Political Science, and an A.B. from the University of Chicago.
---
Anna Throne-Holst
President, Swedish-American Chamber of Commerce New York (SACCNY)
Anna Throne-Holst, is the President at SACCNY, a Swedish-American business organisation that provides business support and services for internationalizing Swedish businesses. Under her leadership, the organisation recently launched Gateway, a New York-based innovation hub housing companies and entrepreneurs with a vision to scale their business on the American market. Throne-Holst assumed the position after several years serving in both the public and private sector on Long Island in New York.
Most recently she served as Southampton Town Supervisor, acting as CFO and COO and spearheaded the founding of the NYS Clean Water Technology Center at Stonybrook University. In 2016, she ran as the Democratic candidate for the U.S. Congress to represent the 1st Congressional District of New York.