"We are in this fight together"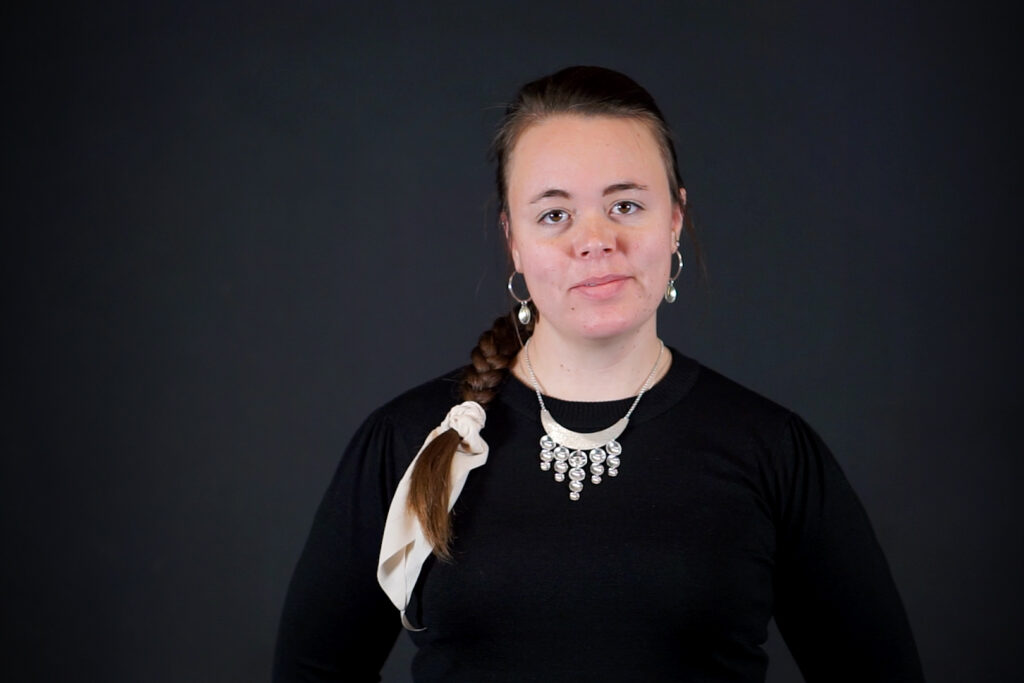 Close-up with Julia Rensberg, Sámi human rights defender in Sweden. 
Until recently, Julia was a board member of Sáminuorra, the Sámi national youth organisation. Today, she is the indigenous representative on the central committee of the World Council of Churches (WCC). She is one of 200 human rights defenders from 50 countries who attended Defenders' Days in October 2022.
Julia fights for indigenous rights and climate justice. She has, among other things, collaborated with Fridays For Future and organised actions against the mining plans in Gállok. She tells Civil Rights Defenders that being questioned by mainstream society is challenging.
"The most difficult thing about being a human rights defender with a focus on indigenous rights is that, for us, it is a matter of life and death."
"Reindeers are dying because of colonisation, climate change and racism. Our entire culture is threatened. For people in mainstream society, the consequences are not felt and seen in the same way. They are not hit as hard by restricted rights. It is a big challenge to get them to understand that and then make a difference", says Julia.
Important to meet others in the same situation
Many of the challenges that Julia faces are similar to those human rights defenders face globally, although the legal prerequisites may differ. Julia says that Defenders' Days is a place where you can get support from like-minded.
"It means a lot to be able to meet, share experiences, and get support in our joint fight. It is empowering to be together with others fighting for the same thing", says Julia. Julia also gives the following encouragement to other activists:
"I would like to remind all that we are not alone. We are in this fight together".
About Defenders' Days
Defenders' Days is Civil Rights Defenders' global networking platform for human rights defenders, focused on making use of innovative tools to combat human rights violations. Defenders' Days Conference is a conference with and for human rights defenders, organised by Civil Rights Defenders every two years, to support and connect people who fight for democracy and human rights.