How to strengthen your digital safety in 3 steps 
For most human rights defenders, storing information and communicating digitally is a necessity to carry out the fight for democracy. How do you make sure to do it in a secure way? We turned to two experts on the subject for advice.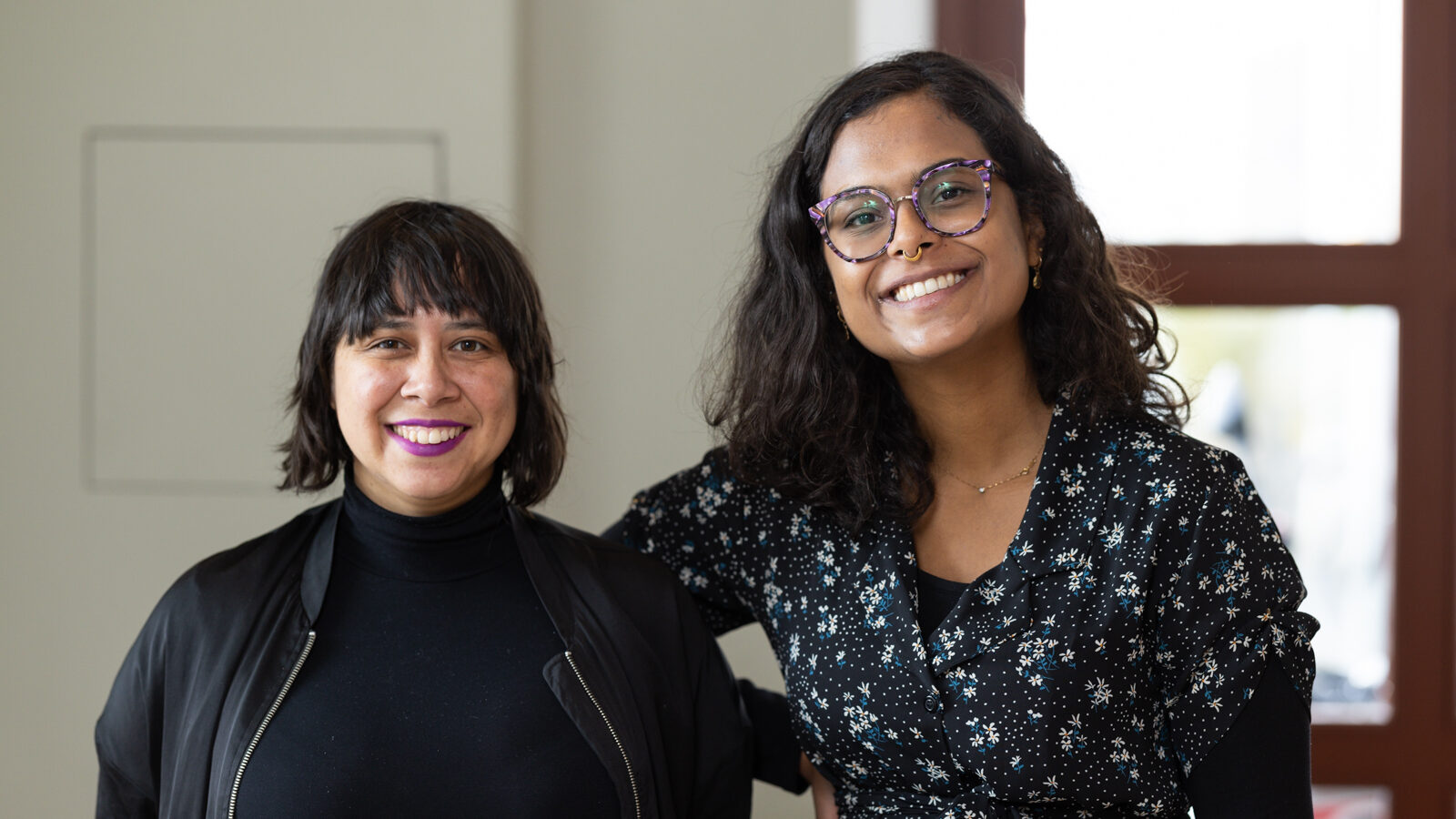 Bárbara Paes and Paola Mosso are digital defenders at The Engine Room, a non-governmental organisation supporting effective and responsible use of data and technology within civil society and social justice movements. At Defenders' Days last year, they held a workshop on digital security for human rights defenders from all over the world.
Many of the people we speak with are curious about how to incorporate safety and care in all the work they do – especially when it comes to technology and data. As we see things like data leaks and hacked tools in the news, in our communities, and in our own experiences, safely adopting tools or tech processes can feel daunting.

– Bárbara Paes
So, where to start? We asked Paola and Bárbara to give three recommendations on how to increase digital security.
1. Assess your risks
Conducting a risk assessment will help you break down your own context, localise your strategies, reduce threats and mitigate the impact of potential attacks. Through this analysis, you'll identify what capacities need to be strengthened or multiplied and what vulnerabilities can be reduced to lower the risk level. It will also help in deciding where to get started and prioritise your next steps.
Key for your reflection will be to dive deeper into your context. Looking at the main issues affecting human rights, who are the main actors in these key issues, and how technology is supporting or hindering your work, among others, will be key in prioritising your security.
2. Choose your communications and data management tools
Figuring out which digital tools are the best fit for your specific situation is key to increase digital safety. The more secure options may often be less common than the less secure ones. So make sure to consult with like-minded peers, or contact technologists and digital security experts who you trust (and who understand the context in which you operate). You can also reach out to The Engine Room for support.
Some of these tools may include:
Password managers: Creating strong, unique passwords is a fundamental part of using technology more safely. Password managers can both keep track of your passwords and help you create good passwords.
Safer communications tools: Safer communications tools offer encryption, making it harder for people to read the contents of your messages.
Virtual private networks: A VPN (virtual private network) is a tool that can help protect your web activity from surveillance on the internet network you're using. Picking the right VPN – and knowing its limitations – is crucial and depends on the context you're within (what country you're in, what's their legislation, what VPN you choose, etc).
3. Keep data sharing and storage to a minimum
Keep the data you collect and store to a minimum. Only collect and store the data you need for your work. The less you collect, the less you must take care of. This is called data minimisation.
An approach that can be useful is that of Responsible Data, a concept based on the idea that we share a collective duty to account for unintended consequences of working with data. One way of exploring responsible data is by practising data minimisation.
These recommendations make a good place to start, but Paola underlines the importance of always staying adaptable:
When it comes to digital care and protection, there is no 'one size fits all' strategy. Adopting a holistic approach to digital security starts by taking a careful look at your context and your needs. And, as your context and needs – as well as technology – change, your security strategy should also evolve.

– Paola Mosso
Further reading
Learn more about developing a risk assessment here.
Learn how to start your responsible data journey here.
Learn more about creating strong passwords here.
Learn more about choosing safe communication tools here.
The Digital Security Workshop held by The Engine Room at Defenders' Days 2022 was made possible with support from the Canadian Embassy in Sweden.