They risk their lives for human rights – today they arrive in Stockholm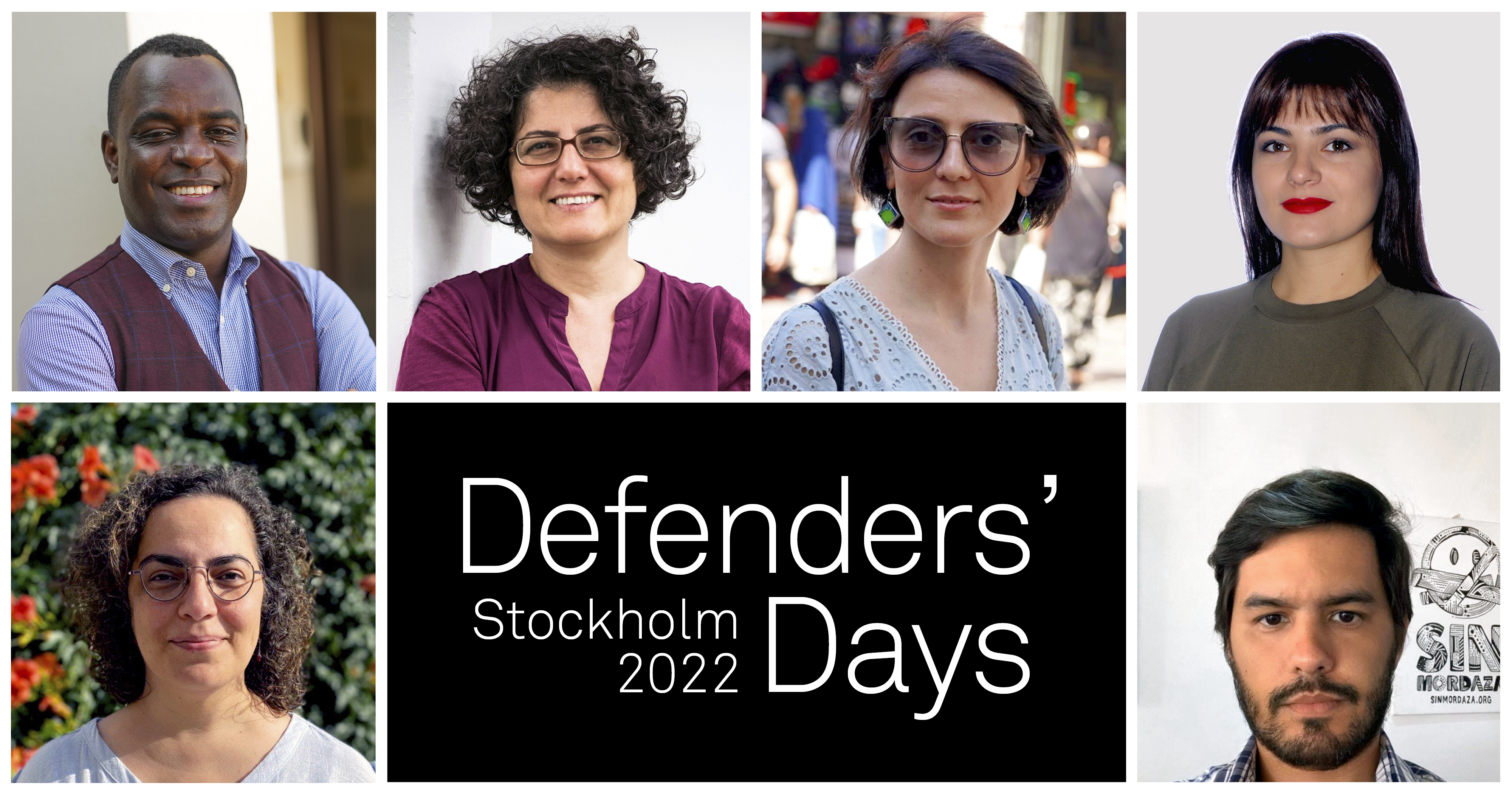 Today, one of the world's largest human rights conferences – Defenders' Days – starts in Stockholm. Here, among others, relatives of people kidnapped by ISIS in Syria, environmentalists from the Amazon and activists from war-torn Ukraine meet. They all have one thing in common – they do one of the most important and dangerous jobs. They defend human rights.
Defenders' Days is one of the world's premier conferences for human rights defenders. The conference offers a safe place where human rights defenders around the world have the opportunity to meet and learn from each other. It is an opportunity to gather strength and take a break from the threats and risks many of them face in their home countries.
"As a human rights defender, you often feel both alone and vulnerable. Many face both threats and violence, from everything from repressive states to radicalized individuals. But they don't stand alone. At Defenders' Days, they get to meet and draw energy from each other," says Anders L. Pettersson, Executive Director at Civil Rights Defenders.
For a week, journalists, lawyers, environmentalists, and indigenous and LGBTI+ activists from all over the world gather. They take part in training on everything from digital security to mental health, panel discussions, and meetings with decision-makers and civil society in Sweden.
"Repressive regimes worldwide are constantly finding new legislation and methods to identify, persecute and silence human rights defenders. The methods are then exported; other authoritarian regimes are following suit. To be able to work effectively, human rights defenders need to do the same – meet, learn and inspire each other, says Anders L. Pettersson.
About Defenders' Days
Defenders' Days is one of the world's largest conferences with and for human rights defenders. It has been organised by Civil Rights Defenders since 2013. Defenders' Days take place from 10–14 October 2022 in Stockholm, with close to 200 participants from 50 countries.
For more information and to book interviews with human rights defenders, please contact us at +4676 576 27 62 or press@crd.org.