Olena Shevchenko: the LGBTI+ Activist Who Refuses to be Silenced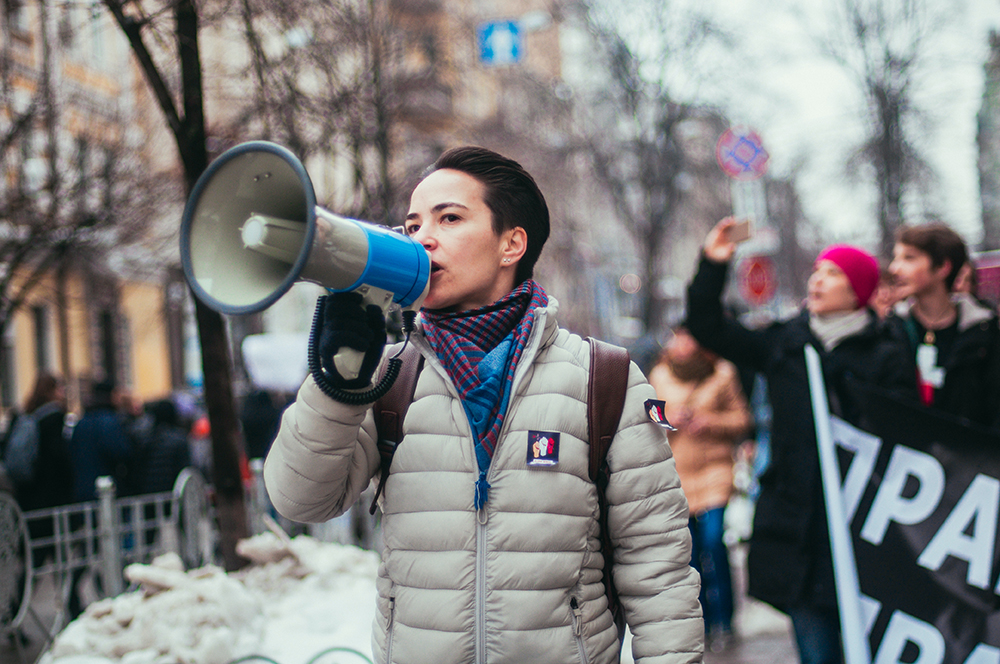 The Ukrainian LGBTI+ activist Olena Shevchenko is one of the participants in our security programme, the Natalia Project. Olena and her colleagues are an important voice for human rights in Ukraine. They have been subjected to threats and violence a number of times in recent years because of their work.
In March of 2018, Olena Shevchenko, head of the Ukrainian LGBTI+ organisation Insight, organised a women's rights parade in the Ukrainian capital Kiev. A large group of right-wing extremists armed with sticks and tear gas attacked the parade. Olena was arrested by the police and charged with "violation of the procedure for conducting peaceful assemblies".
The allegations were entirely based on claims by a right-wing extremist group that also launched hate campaigns against Olena on social media. In November 2019, Olena was assaulted by two unknown assailants who beat her, shouting homophobic insults. But despite recent attacks, Olena refuses to be silenced.
"My life is my best motivation. I am fighting for freedom and happiness for myself as a lesbian and feminist and for my friends from the LGBTQI family," said Olena Shevchenko.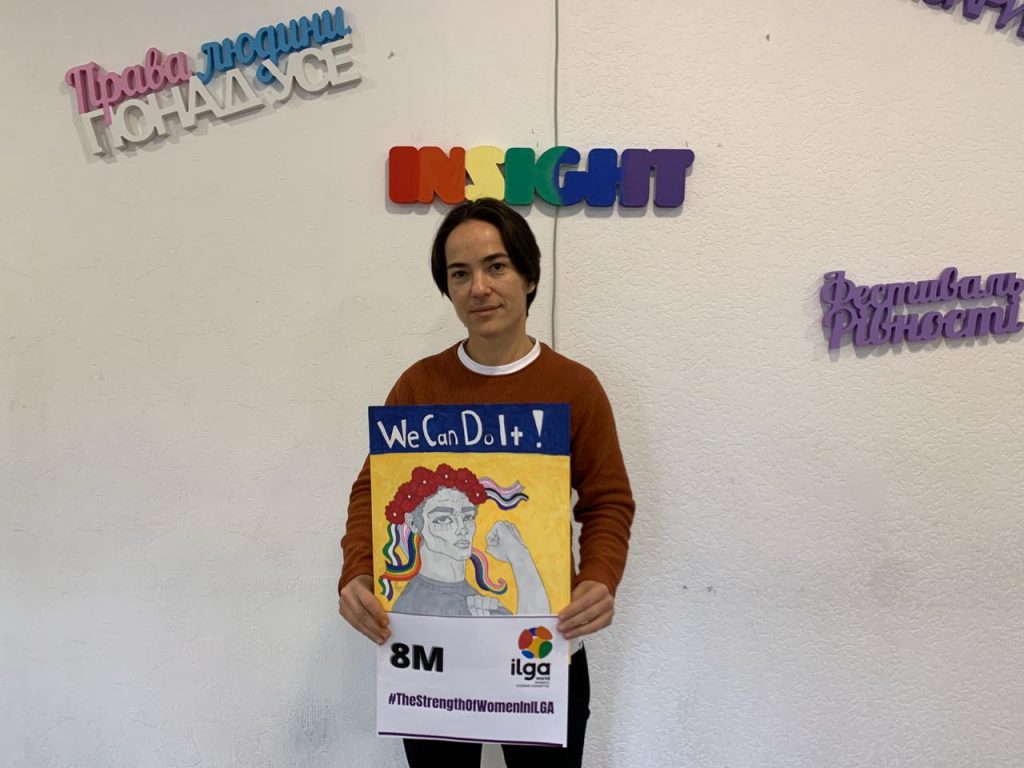 Since 2017, Olena is a participant in our security programme, the Natalia Project. She has received tailor-made security training and been equipped with an alarm with a GPS transmitter. In the event of an attack, she can activate the alarm, which sends a signal with her geographical location to Civil Rights Defenders and Olena's closest colleagues. In just a few seconds, we can determine where the attack is taking place and quickly help Olena.
"The Natalia Project exists so that some of the world's most targeted human rights defenders and free-speech activists can make their voices heard. Free speech is one of our fundamental rights and we must do our utmost to make sure important voices are not being silenced," said Marcin de Kaminski, Department Director at Civil Rights Defenders.
When Olena appeared in court after the 2018 demonstrations, a large mob of right-wing extremists gathered outside of the courthouse. Olena was forced to hire private security guards to guide her and her lawyers through back doors to keep them safe. The Natalia Project was with her all the time and followed her path to safety.
"Natalia Project gives me a feeling of protection and solidarity. Thanks to it, I know that if something happens, I will receive support from the international community," said Olena.
Through the Natalia Project, we want to help increasing Olena's safety so that she can continue her crucial work for human rights in Ukraine.