Génesis Dávila – Venezuela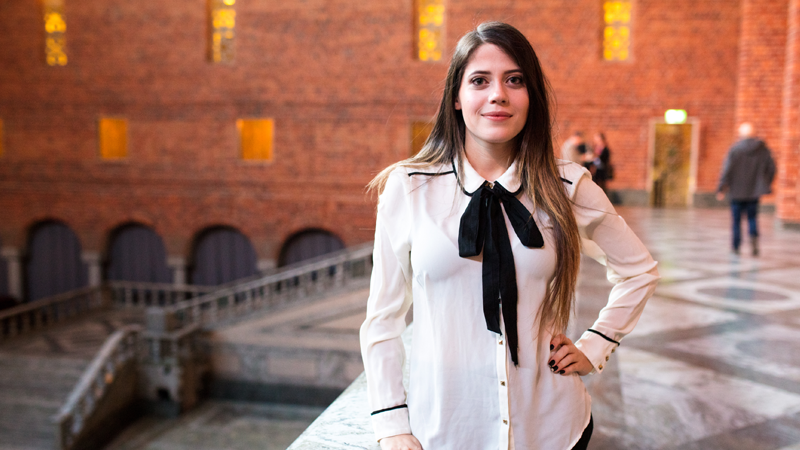 Génesis Dávila is the director and founder of Defiende Venezuela. Together with her colleagues, she reports cases of human rights violations. She fights for accountability and justice for victims of political persecution, people in arbitrary detention, and others who have been subjected to government-sanctioned attacks.
Since 2019, Génesis Dávila participates in the Natalia Project – the world's first security alarm system for human rights defenders at risk. The alarm is designed for individuals at high risk of being targeted because of their work. In case of an attack, the alarm is activated and a distress signal goes off. Within minutes, Civil Rights Defenders and a network of human rights defenders can start investigating the situation.
"In Venezuela, human rights defenders are targeted by the Maduro regime, and seen as enemies. We have been criminalised and are often attacked," said Génesis Dávila. "It is positive that the government knows that we use the Natalia Project devices. Because if they know that someone else is watching, and will protect you, and that an international alert will be activated if something happens, it improves our chances".
Once the distress signal – including the exact GPS position of the human rights defender at the time of the attack – has been verified, information about the attack is sent out through global social media platforms to let the world know what has happened.
"I use my Natalia Project device every day. Because this is one of the things that makes me feel more secure. At the end of the day, it is not like we are not still at risk, but at least we know that someone is taking care of us. I know that if something were to happen to me, I just need to push a button and at least someone will know where I was when that happened. And to me, that is really important," said Génesis Dávila.
The ability to act quickly can be the difference between life and death for human rights defenders who have been targeted simply because of their work to defend (y)our rights.