Civil Rights Defender of the Year Award 2020 Postponed Due to the Coronavirus Pandemic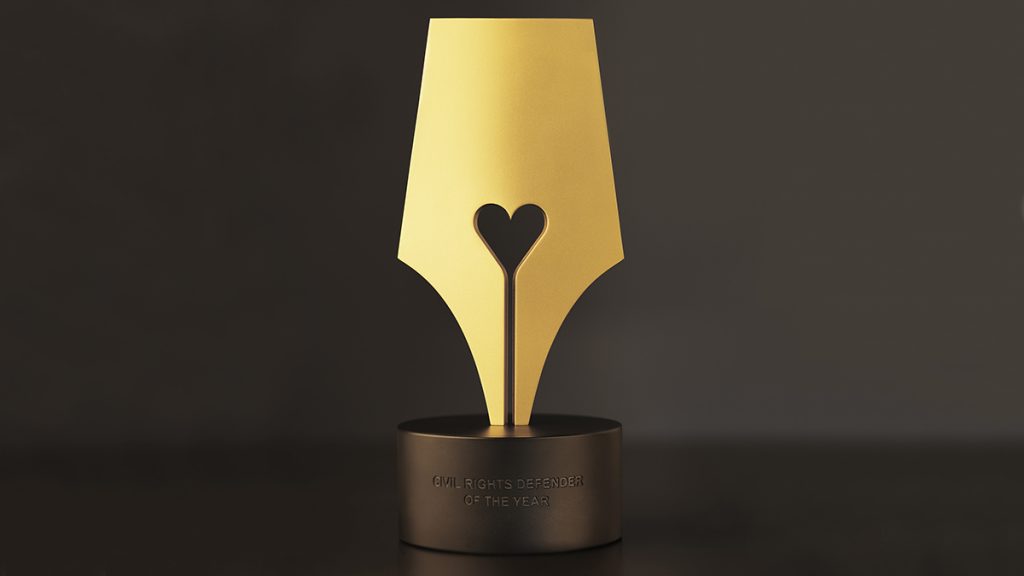 The 2020 ceremony for the Civil Rights Defender of the Year Award has been postponed due to the coronavirus pandemic. The 2020 award will instead be presented at the 2021 award ceremony in Stockholm.
Measures to slow the spread of COVID-19 remain in place, including travel restrictions and restrictions on large events, as well as clear recommendations from the Swedish authorities to take responsibility for social distancing. Therefore, the Civil Rights Defenders Board of Directors determined that it would neither be possible nor prudent to hold the Civil Rights Defender of the Year Award ceremony in late May 2020, as originally planned. The Board of Directors made the decision to postpone the 2020 award ceremony and to instead present two awards at the same time in 2021. Depending on security considerations, the 2020 award recipient may still be publicly announced later this year.
"While we will not be able to have an award ceremony this year due to the coronavirus pandemic, the struggle for democracy and human rights is at a critical moment. Authoritarians around the world are abusing the emergency powers they demanded to combat the pandemic to instead strengthen their hold on power and crack down on the human rights defenders who would hold them accountable. Now more than ever, it is important that we put a spotlight on the brave human rights defenders who continue to stand up for democracy and human rights and support them in their work. Civil Rights Defenders will continue to do so throughout this difficult time," said Anders Pettersson, Executive Director of Civil Rights Defenders.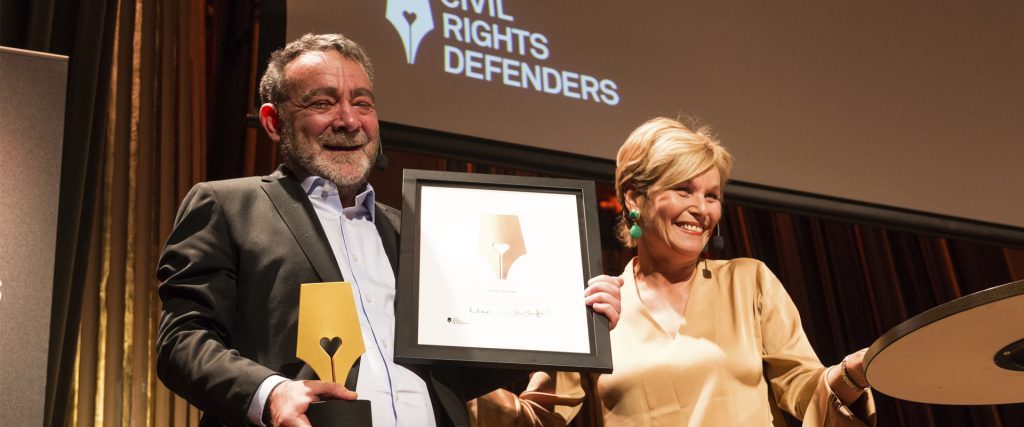 Since 2013, the Civil Rights Defender of the Year Award is awarded annually to a prominent human rights defender who, despite the risk to their own safety, continues the fight for respect and protection of civil and political rights. The award highlights the situation of human rights defenders at risk and directly serves to support the work of the recipient.
Previous Civil Rights Defender of the Year Award recipients include Márta Pardavi (2019), the co-chair of the Hungarian Helsinki Committee, Murat Çelikkan (2018), the co-director of the independent human rights organisation Hafıza Merkezi in Turkey, as well as Edmund Yakani (2017), the Executive Director of the human rights organisation Community Empowerment for Progress Organisation based in South Sudan. Information about all previous award recipients can be found .
For more information about the Civil Rights Defender of the Year Award, please visit .