Civil Rights Defender of the Year 2018 – Murat Çelikkan
Turkish human rights defender Murat Çelikkan has been awarded the Civil Rights Defender of the Year Award 2018. Murat Çelikkan is a journalist by profession, and one of the most tenacious voices for human rights in the country. Despite the increasingly difficult situation for the country's civil society, he continues to fight for a more open Turkey.
Murat Çelikkan is the co-director of the independent human rights organisation Hafıza Merkezi (Truth Justice Memory Center). Founded by a group of lawyers, journalists and human rights defenders in 2011, the organisation aims to uncover the truth concerning past violations of human rights, strengthen the collective memory about those violations, and support survivors in their pursuit of justice.
"This award is an acknowledgement of the work we do, and I personally feel privileged to receive it. It is important to keep supporting the civil society in countries where human rights are under attack. We should not forget that acknowledgement has an empowering effect, not least during these desperate times," said Murat Çelikkan.
" Murat Çelikkan's work represents the persistence and resilience of Turkey's human rights movement even at the most pressing times. Despite great personal risks, he continues his tireless fight for fundamental rights and freedoms. He uses innovative methods to challenge state repression and seek justice for victims of human rights violations. He has laid the foundation of several prominent human rights organisations and, to this day, continues to be a symbol of justice and a role model for other human rights defenders," said the Board of Civil Rights Defenders in their motivation.
State of emergency
The human rights situation has deteriorated significantly in Turkey over the last couple of years, in particular since the failed coup in July 2016. Murat Çelikkan has himself been targeted on several occasions. He was recently released from prison after having spent 68 days deprived of his liberty. He was originally sentenced to 18 months of prison under the Anti-Terror Law after having taken part in a campaign for freedom of expression.
The continuing state of emergency in the country, and the crackdown on its civil society, has led to the closing of over a thousand associations and more than a hundred foundations in Turkey. Human rights defenders and journalists who continue their work despite the increasingly pressing situation face the fear of reprisals on a daily basis.
"Fortunately, the largest challenge in my work is the risk of being imprisoned again. I say fortunately because Turkey has a history of assassinating intellectuals and civil rights defenders. Hopefully, the international recognition of this award brings with it increased support and security for the civil society in Turkey," said Murat Çelikkan.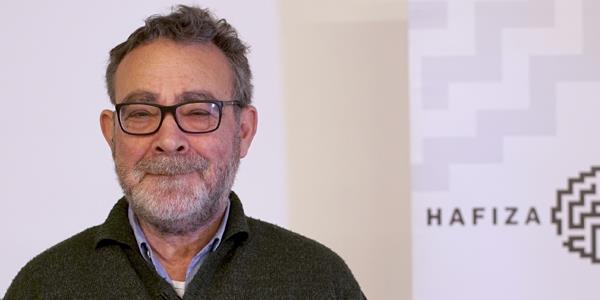 About the Civil Rights Defender Of The Year Award
Since 2013, Civil Rights Defenders annually awards a prominent human rights defender who, despite the risk to his or her own safety, strives to ensure that people's civil and political rights are recognised and protected. Their work is carried out without the use of violence and within an independent human rights organisation.
Read more about the Civil Rights Defender of the Year Award.
---
Press contact
For more information, please contact:
press@crd.org, Tel +46 76 576 27 62