Civil Rights Defender of the Year 2019 – Márta Pardavi
Hungarian human rights lawyer Márta Pardavi has been awarded the Civil Rights Defender of the Year Award 2019. As an outspoken critic of the Hungarian government and its policies, Márta is often smeared and her work discredited. The award is a recognition of her work of many years, fighting against the attempts to systematically dismantle democracy, normalisation of xenophobia and hate crimes in Hungary.
Márta Pardavi is the Co-chair of the Hungarian Helsinki Committee, one of Hungary's leading human rights organisations. The Hungarian Helsinki Committee is a watchdog organisation that protects human dignity and the rule of law through legal and public advocacy methods. Being both vocal and successful in its activities, and particularly because of their work to support asylum seekers, the organisation has become a prime target of the government's toxic campaigns.
"Democracy is under threat all over the world and now we see what authoritarians do when they get to power. They target critics, human rights defenders and treat marginalised groups as threats to society. We see this happening in Hungary, but also in other countries such as Poland. This award sends a very strong message, that our work is recognised, and that we as civil society organisations will continue to defend democratic values", said Márta Pardavi.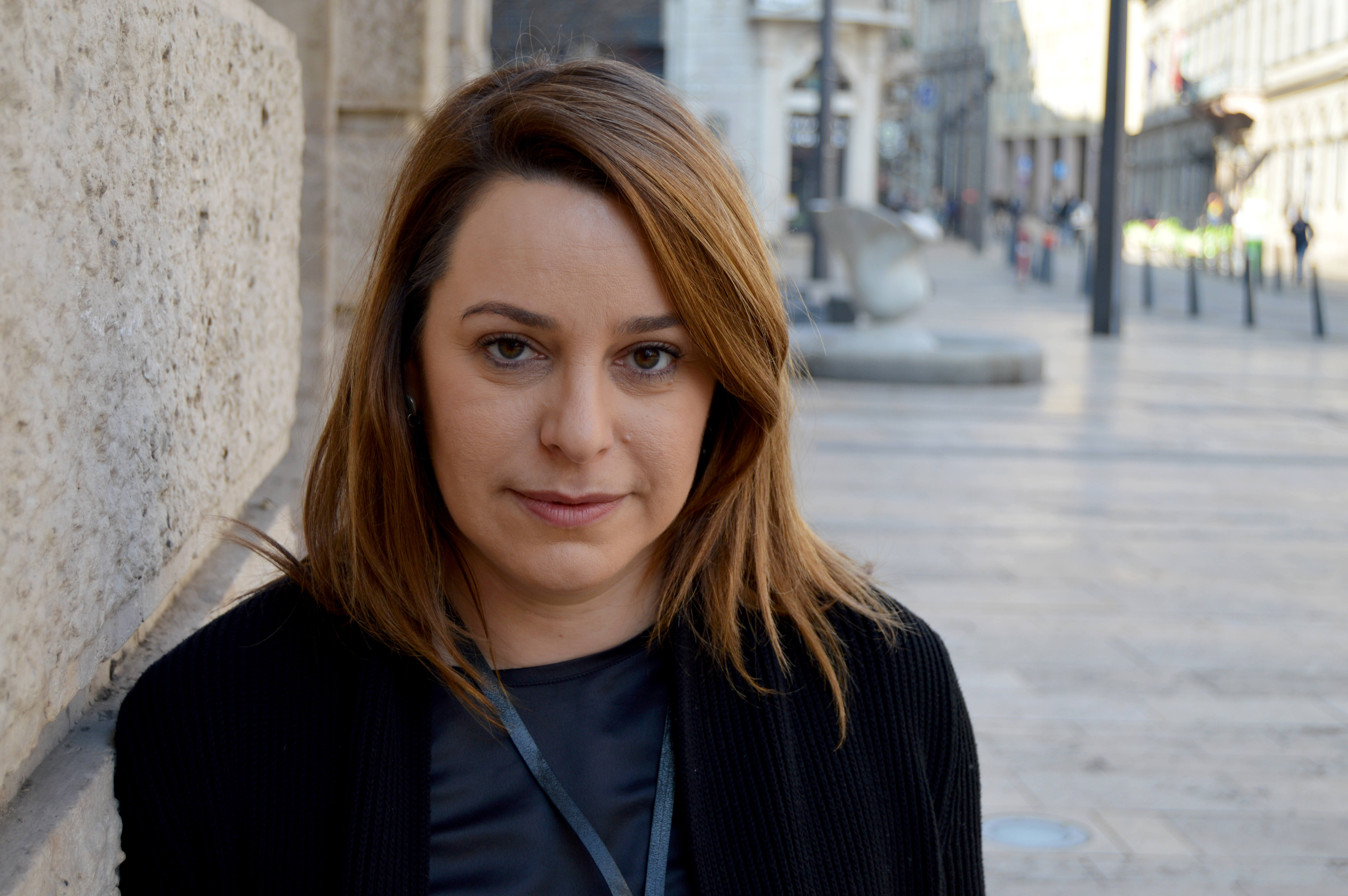 Márta Pardavi, Civil Rights Defender of The Year 2019
"For many years, human rights lawyer Márta Pardavi has courageously defended civil and political rights in Hungary. She is leading the Hungarian Helsinki Committee's work in the field of refugee protection, and with dignity and professionalism, confronts those who attempt to systematically dismantle civil society and normalise xenophobia and hate crimes. For her dedication and exceptional contribution to resist inhumane treatment of the most vulnerable, Márta is awarded the Civil Rights Defender of the Year 2019", , said the Board of Civil Rights Defenders in its motivation.
Democracy in decline
During the first two decades of Hungary's post-communist history, the country was a young but stable democracy, and a role-model of successful transition from authoritarianism to democracy. Today, Prime Minister Viktor Orbán has been in power almost a decade, a period during which Hungary has undergone dramatic changes. After winning the elections of 2014, Orbán openly announced the dismantle of democracy. Four years later, and another win in the 2018 elections, the Hungarian society is today characterised by one-sided state propaganda, discrediting of critical voices and significant constitutional and legal changes which have allowed a consolidated control over the country's independent institutions.
Corruption and xenophobia are increasing in the country, and human rights organisations and government critics are subjected to hate campaigns and threats of prosecution. After the elections in 2018, a weekly pro-government magazine published a list of more than 200 individuals, including human rights defenders such as all staff of the Hungarian Helsinki Committee, as well as journalists and academics, labelling them as "mercenaries" of US-Hungarian investor George Soros. During the election campaign, Prime Minister Viktor Orbán referred to the Soros' allies in Hungary as trying to topple the government and open the country to immigrants.
But despite this climate, human rights defenders and human rights organisations continue to challenge state policies and propaganda, and the public support for their activities is growing.
"Many civil society organisations are working to address this and while it was probably both unwanted and unintended, the Hungarian government's pressure has made us better at working together, making us stronger. And the same is true for the government's anti-NGO campaigns – we have seen that civil society support is growing as an unintended consequence of the state propaganda", said Márta Pardavi.
About the Civil Rights Defender of the Year Award
Since 2013, Civil Rights Defenders annually awards a prominent human rights defender who, despite the risk to his or her own safety, strives to ensure that people's civil and political rights are recognised and protected. Their work is carried out without the use of violence and within an independent human rights organisation.
Read questions and answers about the prize here.
Read more about the Civil Rights Defender of the Year Award.
---
Press contact
For more information, please contact:
press@crd.org, Tel +46 76 576 27 62