Thousands Were Executed in Iran in 1988 – Today the Trial Begins in Sweden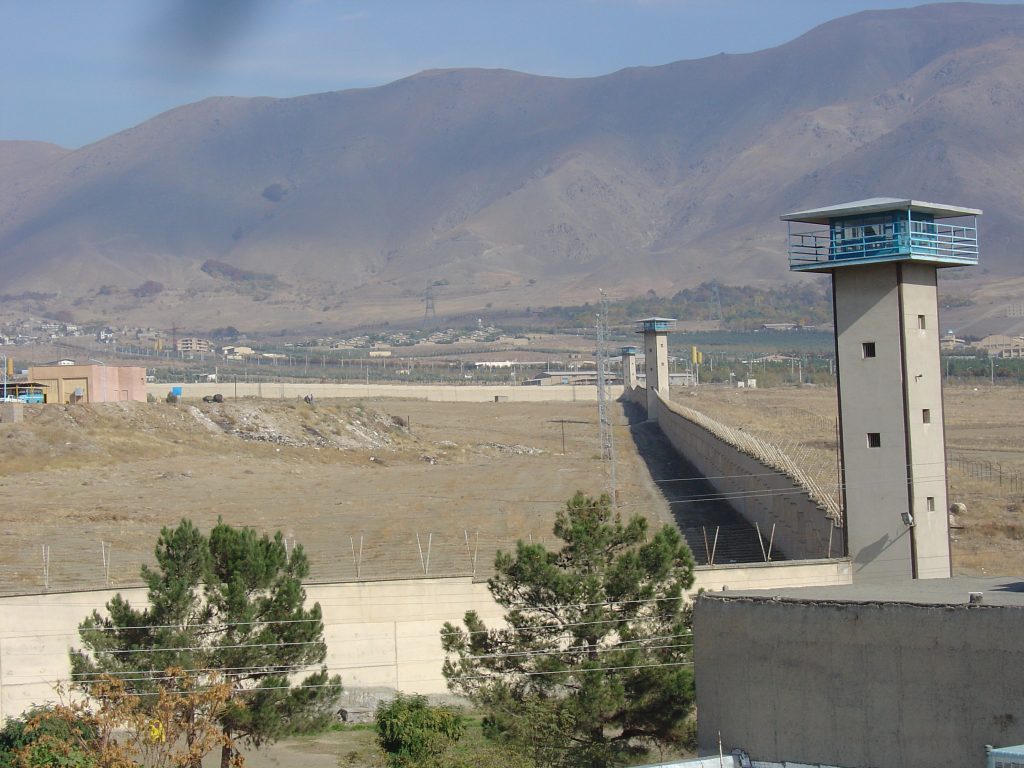 Today marks the start of a historic trial in the Stockholm District Court against an Iranian citizen suspected of participating in the mass executions and torture of political prisoners in Iran in the late 1980s. The trial is the first of its kind – until now, no one has ever been brought to justice for these international crimes.
In November 2019, the accused individual was arrested at Arlanda Airport upon his arrival in Sweden. The crimes he is suspected of having been involved in were committed by the Iranian regime between July and September 1988. Exactly how many people were executed, tortured or "disappeared" has not been established. According to reports, at least 5000 people were killed, although this is believed to be an underestimate. So far, no one has been held accountable for the crimes.
"Very grave crimes have been committed, but the perpetrators still enjoy impunity. It is important that those who are responsible for the crimes are held to account so that survivors and their families can achieve some sort of redress", said John Stauffer, Legal Director at Civil Rights Defenders.
Justice is possible but takes time
Over 80 000 people living in Sweden were born in Iran. Many of them have personally experienced being detained and tortured in Iran, or have family and friends who have been tortured or executed in the country in the 1980s. According to Swedish law, Swedish authorities can investigate and prosecute grave international crimes committed in a foreign country, despite them lacking any connection to Sweden. This means that crimes against humanity, genocide, and war crimes can be investigated in Sweden, regardless of where they are committed and the nationality of the perpetrator or injured party. This is also true for other particularly serious crimes, such as murder.
"Sweden has an opportunity and a responsibility to pursue justice for this type of grave crimes. It is therefore very important that Sweden contributes to the efforts against the impunity prevailing for such crimes in Iran and other countries", said John Stauffer.
Several other European countries, such as Germany and France, have also conducted criminal investigations of international crimes and brought perpetrators to justice, for instance in relation to crimes in Syria. In Sweden, there are also several ongoing criminal investigations. On two occasions, Civil Rights Defenders filed criminal complaints against representatives of the Syrian regime. In early 2019, we filed a complaint against high-ranking officials within the Syrian regime together with nine Syrian survivors of torture and other grave crimes committed in detention facilities across Syria. In April 2021, we filed a complaint against several representatives of the Syrian regime for war crimes and crimes against humanity committed through chemical weapons attacks against civilians.
"Justice can take time, but the trial on mass executions and torture in Iran demonstrates that it is possible to pursue judicial processes outside of the countries where the crimes have been committed. This is very important for ultimately achieving some kind of justice", said John Stauffer.
Follow the trial on our website
Civil Rights Defenders has not been involved in the investigation and prosecution of the Iranian citizen who is standing trial in Sweden. However, we work to pursue justice for grave international crimes committed in countries across the globe through documentation, capacity building and strategic litigation (read more about our work here). The ongoing trial in the Stockholm District Court is the first trial in history to cover the mass executions and torture of political prisoners in Iran in the 1980s and is therefore of great interest to many people around the world.
We will be providing coverage and analyses of the trial – follow our coverage here.