The EU Should Visit Cuban Artist Luis Manuel Otero Alcántara, Arbitrarily Detained at Havana Hospital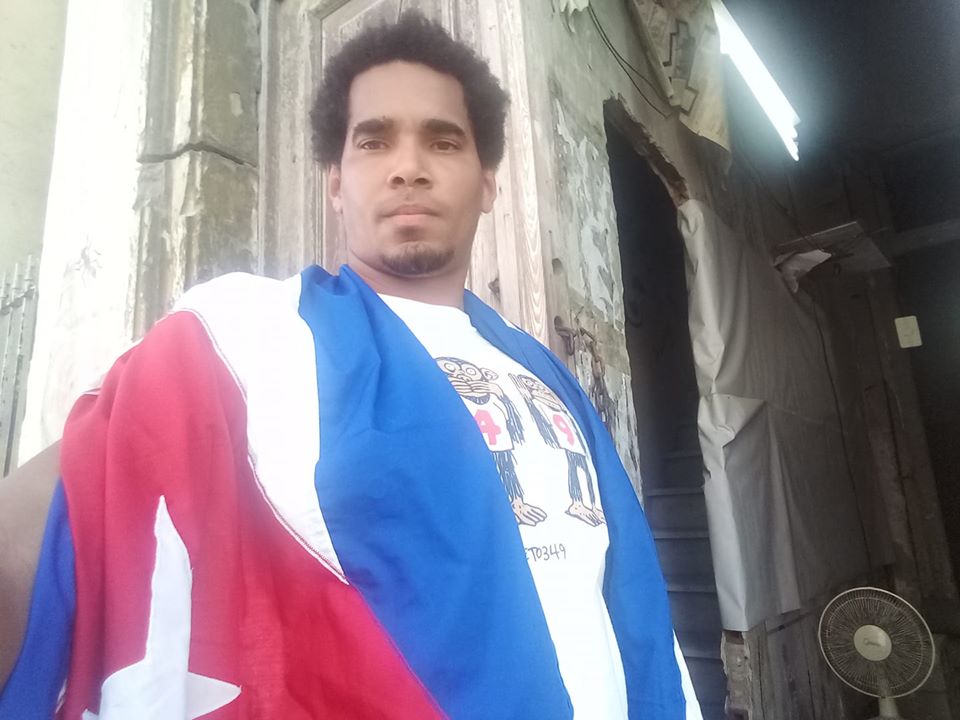 Cuban artist and activist Luis Manuel Otero Alcántara is still detained at the Calixto Garcia Hospital in Havana after being forced to abandon his hunger strike on 25 April. The EU should make sure his health is improving and his human rights guaranteed.
On 16 April, Cuban security forces stormed the home of Cuban artist and activist Luis Manuel Otero Alcántara and destroyed and confiscated several of his artworks. Otero Alcántara is one of the founders of the artist collective Movimiento San Isidro, that has mobilised substantial support for freedom of expression the last couple of years.  
When Otero Alcántara went to the National Assembly the following days to protest against the repression he was suffering, he was detained and put under house arrest.  
On 25 april, he started a hunger and thirst strike, demanding the lifting of the police blockade around his house, his art to be returned or compensated, and that Cuban authorities guarantee the right to artistic expression.
---
On 7 May, Article 19, Cubalex, Defiende Venezuela and Civil Rights Defenders sent an urgent call to UNHCHR Michele Bachelet, the UN Special Rapporteurs for human rights defenders, cultural rights, freedom of expression, freedom of assembly, against racism and to the UN working group against arbitrary detentions, calling on them to act to protect the human rights of Luis Manuel Otero Alcántara. See the call here (Spanish only).
---
During the week-long hunger strike, his friends or family were not allowed to see him, and dozens of activists who tried to visit him were arrested. Five activists who protested against the repression against Movimiento San Isidro on 30 April were still detained on 8 May. 
Five o'clock on Sunday 2 May, about a week after Otero Alcántara's hunger strike began, security forces stormed his house again. He was detained and taken to a hospital. Since then, he has not been allowed to communicate with friends and colleagues. His family has been allowed to see him on several occasions, but does not say anything about his health or how he is treated.
Otero Alcántara's case is part of a systematic crackdown on activists in Cuba that has increased since November 2020. During the last month, numerous activists have been placed under house arrest and detained if they try to leave their homes. 
"The European Union and its member states however remain silent. We urge representatives of the European Union to visit the Luis Manuel Otero Alcántara at the hospital to make sure that his health is improving, his human rights are guaranteed, and he is allowed to leave when he wants to", says Erik Jennische, Latin America Director at Civil Rights Defenders.
"Cuban National media says that Otero Alcántara is in good health. But if that is the truth, he should be let free. In 2011, Cuban human rights defender and founder of the Ladies in White movement, Laura Pollán, died at a Cuban hospital where she was treated for minor health issues. And the year after, democracy activists Oswaldo Payá and Harold Cepero died at another hospital following a car accident, despite not being badly injured. As long as Luis Manuel Otero Alcántara is held at the hospital against his will, there are good reasons to fear for his life", Erik Jennische continues.