Cuba: International Community Must Demand Accountability for Government's Aggressions Against Activists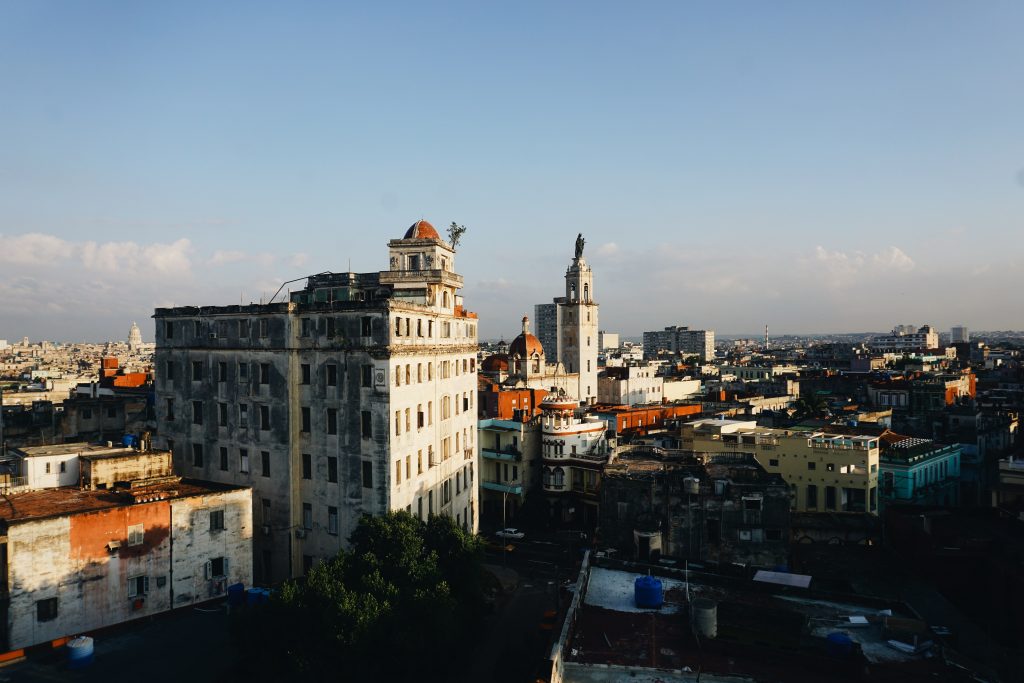 In recent weeks, Cuban authorities have used aggressive tactics to crack down on activists, artists and critical voices. Civil Rights Defenders and six other organisations now call on the international community to demand accountability for these unlawful acts. Read our joint statement below. 
---
In response to the aggressive acts committed by police officers in recent weeks against Patriotic Union of Cuba (UNPACU) activists on hunger strike; the beatings and arrests of members of the San Isidro Movement; the forced exile imposed on Cuban citizens, making them stateless; permanent house arrests; and smear campaigns against journalists, artists, and dissidents, the undersigned 7 organisations issue the following statement:
"We are deeply concerned about the ongoing pattern of repression against critical voices which are freely expressing themselves over the current status quo in the country. We call on the international community to urgently focus on Cuba. International organisations, the foreign press, democratic governments, and embassies present in Havana must rigorously monitor systemic human rights violations, provide assistance to human rights defenders who suffer abuse, and demand a reliable response from the Cuban government. There is an urgent need for solidarity for the victims and a common international position against the abuses perpetrated by Cuban State Security. These acts cannot be normalised in the eyes of global public opinion.
The Cuban government must immediately act with accountability and end the police siege and physical attacks directed against UNPACU members, who in response have been on hunger strike for more than 20 days. The beatings against members of the San Isidro Movement and the short-term arrests carried out by civilian officers against these and other artists, journalists, and dissidents must end. It is unacceptable that the Cuban government has converted the activists' homes into permanent prisons, and that it continues to intimidate its emigrants with the condemnation of statelessness. The media manipulation campaigns deployed by official press outlets, which constitutes incitement to hatred and violence against those who disagree with the political system, must be urgently denounced."
Background
On March 20th, after years spent seeking an international response to serious human rights violations, UNPACU leader José Daniel Ferrer and nearly 50 of its members began a hunger strike as a final plea for Cuban State Security to end a siege against the organization. Despite the delicate physical and mental state of the 31 activists who were 15 days into their strike, mobs organized by the Cuban authorities stoned Ferrer and his wife, Nelva Ortega Tamayo, on April 3rd. The authorities also cut internet and telecommunications access and have even detained the children of those who remained on strike. As the country faces an ever-mounting economic and humanitarian crisis, UNPACU has become a staple in the community, providing basic hard-to-find food and medicine.
During the first quarter of 2021, the wave of repression also impacted members of the San Isidro Movement (MSI), a group of artists who launched their own hunger strike in November 2020 and who have been outspoken against restrictions to their freedom of expression. In recent months, the state security has used tactics that have essentially transformed activists' homes into makeshift prisons, preventing the occupants from leaving. Short-term arbitrary detentions, involving physical violence and mental abuse, have been disproportionately used as a tactic to silence dissent. Luis Manuel Otero and Maykel Obsorbo, two of the primary targets, have frequently returned home with bruises, cuts, and torn clothing.
We have also witnessed a spate of arrests and detentions, that last no more than a few hours, carried out by undercover officers who do not inform their victims or document their actions in official records. On April 5th, activists and journalists Luis Manuel Otero, Hector Luis Valdés, Esteban Rodríguez, María Matienzo, Kirenia Yailit, and Manuel Cruz were detained in Havana. In Camagüey, Bárbaro de Céspedes remained unaccounted for several days, after being arrested at the door of a church. He had been carrying a wooden cross bearing the inscription "61 years of communism" as a symbol of protest.
In another instance where the Cuban government has backtracked on its human rights commitments, journalist Karla Pérez González was prohibited from entering the country on March 18th. Upon graduating from the University of Costa Rica, Pérez González had legally requested and received the documentation needed to return home to Cuba. However, upon landing at her connecting airport in Panama, state officials informed airline representatives that she was banned from entering Cuba. Pérez González was forced to return to Costa Rica, where she finally received political refuge. The Cuban government continues to intimidate its emigrants by threatening to prohibit their return home if they speak out against government policies while abroad.
In addition to the aforementioned events, the government has renewed its media-defamation strategy, which is deployed by the state-run media against independent artists, journalists, and activists. This mechanism seeks to curb critical voices and intimidate victims and their families, while also condemning international support for domestic civil society voices, which are labeled "mercenaries" or "enemies of the homeland."
At the international level, Cuba has not ratified the International Covenant on Civil and Political Rights, the International Covenant on Economic, Social and Cultural Rights, nor the Optional Protocol to the Convention against Torture and Other Cruel, Inhuman or Degrading Treatment or Punishment. Furthermore, the Cuban government has not extended an invitation to the UN Special Rapporteur on the situation of human rights defenders. The International Committee of the Red Cross, which visits political prisoners, has not been able to enter Cuba since 1989. Cuba is also the only country in the Americas that Amnesty International has not been able to visit since 1990, and it is the only country with a closed civic space in the Americas according to the CIVICUS Monitor, an online platform that records civic rights violations globally. Lastly, in the newly released 2021 edition of Freedom House's Freedom in the World report, Cuba was rated Not Free, earning 13 out of 100 possible points—the lowest score in Latin America.
Undersigned organisations
CADAL
CIVICUS
Civil Rights Defenders
Freedom House
People in Need
Race and Equality
Robert F. Kennedy Human Rights