Listen to incarcerated voices from Cuba – the story of artists in prison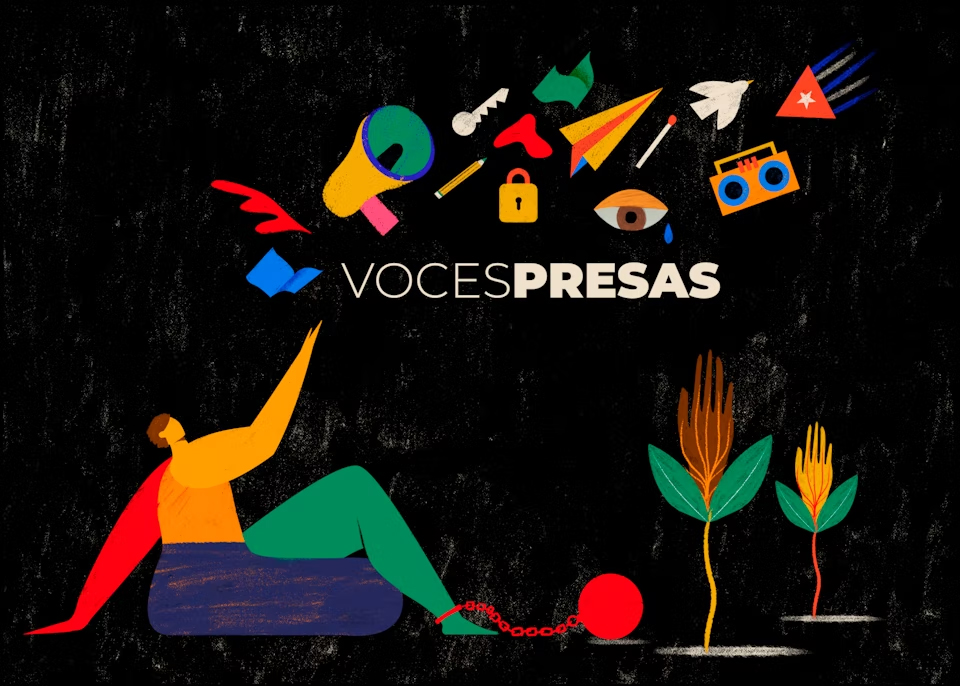 In Cuba, poets, painters, and musicians get imprisoned for using their freedom of expression. For using their voices. In a new campaign, Imprisoned voices (Voces Presas), we highlight three of these artists, while giving the world a chance to hear their work.
"With this campaign, we encourage people to support these artists and let their voices be heard through their craft," Erik Jennische, the Director of the Latin America Department at Civil Rights Defenders.
In the campaign "Voces Presas" (Imprisoned Voices) you get to meet poet María Cristina Garrido and rappers Richard Zamora Brito and Randy Arteaga-Rivera. They represent the many imprisoned artists in Cuba in this campaign, as we put the light on Cuba's repression of free and creative expression.
Through music videos and other productions, you can take part of their creative work. You will also be able to read more about their cases and the harassment they have been subjected to as punishment for speaking up.
An international collaboration
With this campaign, we call on the international community to stand in solidarity with Cubans whose freedom of expression is under attack. We also demand that the Cuban government releases all artists imprisoned because of their political views. You can follow the campaign under the hashtag #VocesPresas on social media.
The campaign is a joint effort by Artists at Risk Connection, PEN International, and Civil Rights Defenders. It is in Spanish.
"We must acknowledge and respect the price paid by Cuban artists for their actions as dissenters and human rights defenders, and the best way to do so is by telling and uplifting their stories," says Julie Trébault, director of the Artists at Risk Connection (ARC) at PEN America.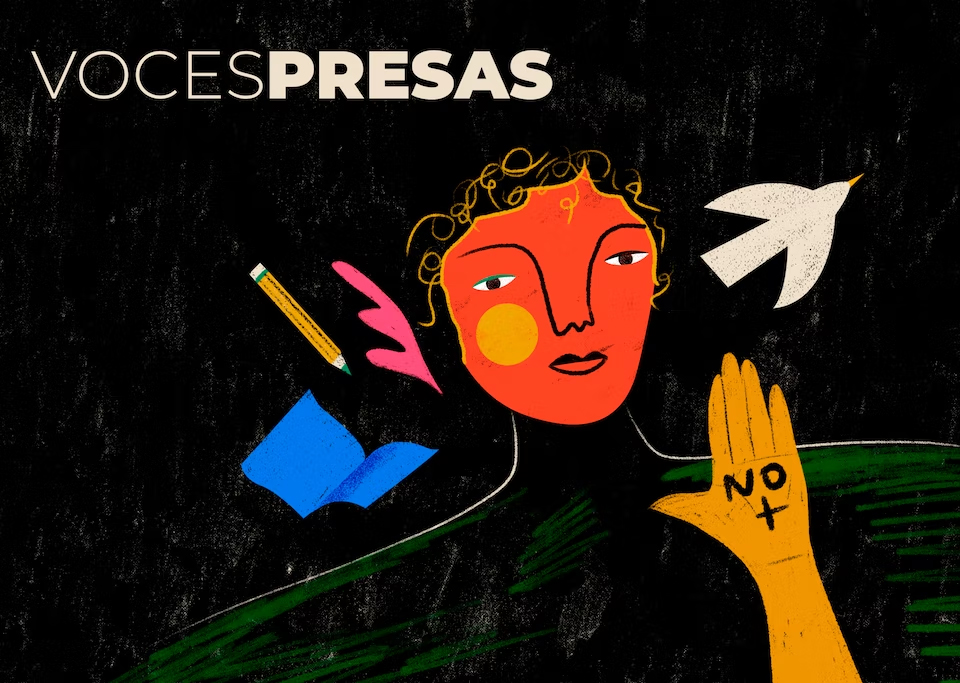 The three imprisoned artists
The poet and activist María Cristina Garrido Rodríguez's activism and fight for women's rights led to her detention on July 12, 2021, after participating in the July 11 protests. Charged with resistance, assault, instigation to commit a crime, and public disorder, she was sentenced in March 2022. She is currently completing a seven-year prison sentence in Guatao Prison.
Richard Zamora Brito, also known as "El Radikal," is a rapper who participated in the July 11 protests in Colón, Matanzas. Because of this, he was arrested on July 12, 2021, and held in the Combinado del Sur de Matanzas prison. After being released on bail, he is now under house arrest and subject to forced labour.  Hear him on Spotify.
Lastly, Randy Arteaga-Rivera, rapper and anti-racism activist, was sentenced to five years in prison for participating in the July 11 protests in Santa Clara. Among other things, he was accused of shouting insults against President Miguel Díaz-Canel. Listen to Randy AR – Basta, on YouTube.