Supporting Roma LGBTI+ in Western Balkans to Tackle Intersectional Discrimination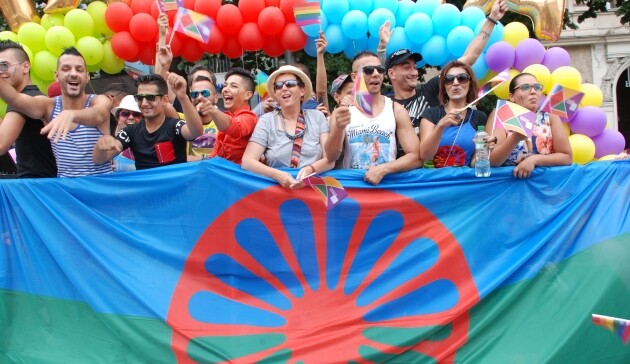 Civil Rights Defenders and partner organisations are working on tackling intersectional discrimination of Roma LGBTI+ in the Western Balkans. The project encourages Roma LGBTI+ members to be more visible, mobilises and empowers human rights defenders from the community, and builds capacities of local organisations working with this marginalised group.
As part of the project, we produced country-specific manuals for Bosnia & Herzegovina, Kosovo, Albania, Serbia and North Macedonia, containing practical information on the national legal and policy framework, mechanisms of protection from discrimination, advice on how to report discrimination, contacts of non-governmental organisations and institutions, etc. The manual was printed in local languages and delivered to each of the communities and relevant civil society organisations. 
We also organised a virtual workshop for Roma LGBTI+ individuals and activists from the Western Balkans, to allow members to share experiences freely and foster a sense of community. The workshop was facilitated by ARA ART, a Roma LGBTI+ organization based in the Czech Republic that has a long experience in empowering community members to become active defenders and promoters of human rights. About 20 CSOs representatives and Roma LGBTI+ community members from the Western Balkans participated.
In addition, we're supporting community development through discussions, workshops and different social events, which partners from the region organise regularly. The project is supported by the Swedish Institute.