Cuba: Hunger Striking Activists in Critical Condition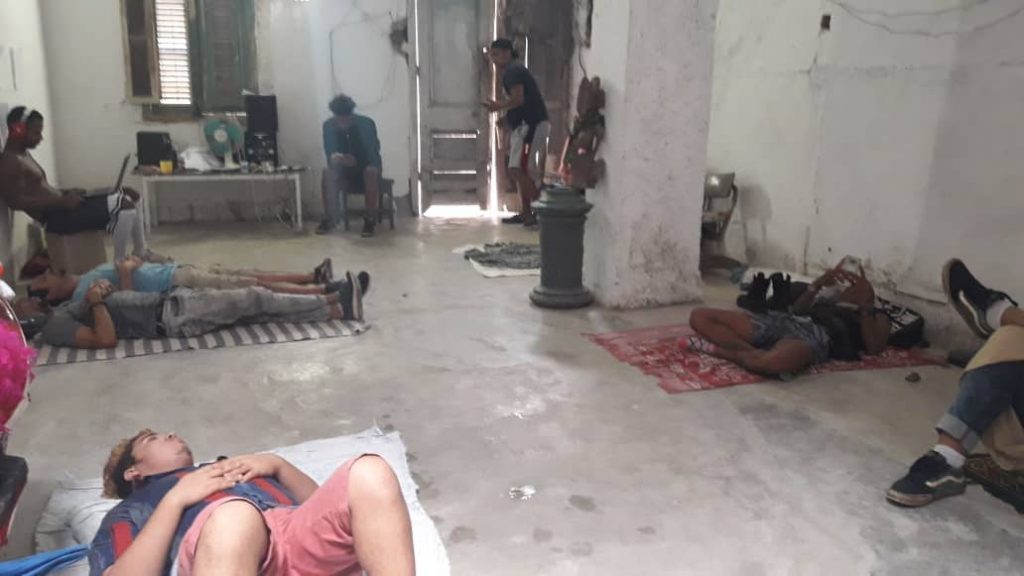 Cuban authorities have launched yet another attack against Movimiento San Isidro, one of the most important cultural organisations in the Cuban democracy movement. Their member Denis Solís González was violently detained by security police on 9 November 2020 close to his home in Old Havana. He was rapidly sentenced to eight months in prison, which provoked nine members of the Movement to initiate a hunger strike. Luis Manuel Otero Alcántaro and Maykel "Osorbo" Castillo have not been eating or drinking since 18 November, and are now in a very critical situation.
"The European Union and its member states need to demand the release of Denis Solís González immediately. The accusations against him are baseless and the sentence shows that the Cuban authorities have no intention to comply with the principles of human rights and rule of law enshrined in the Political Dialogue and Cooperation Agreement, signed by the EU and Cuba in 2016", says Erik Jennische, Director Latin America Department at Civil Rights Defenders.
The harassments against Denis Solís González started a week before his detention, when security agents threatened him on the phone and visited his relatives. On 6 November a policeman entered his home without permission. Denis Solís asked him to leave while filming it and publishing it on Facebook. Three days later he was detained and kept isolated for a week.
During days after the detention, a large group of activists protested outside the police station on the corner of Cuba and Chacón streets in old Havana where they suspected he was held. Dozens of them were also detained but released within a day.
On 16 November, the court informed the protesters that Denis Solís González had been sentenced to eight months in prison for showing contempt against the policeman who entered his home, and that he had been taken to the maximum-security prison at Valle Grande outside Havana. A group of activists continued the protests at a house where the San Isidro Movement used to meet. Police and security agents then closed down the access to the entire block, and are since prohibiting activists to enter the house with food to the protesters.
On 18 November, nine activists declared they would be hunger striking until Denis Solís Gonzalez's release, four of them also declining water. On 24 November, seven of them were still on strike, including Luis Manuel Otero Alcántara and Maykel "Osorbo" Castillo.
Luis Manuel Otero Alcántara is an acclaimed artist in Cuba, and a prominent human rights defender. During 2019 and 2020 he was detained at least 20 times for demanding democratic change and respect for human rights.