Cuban Artist Arbitrarily Detained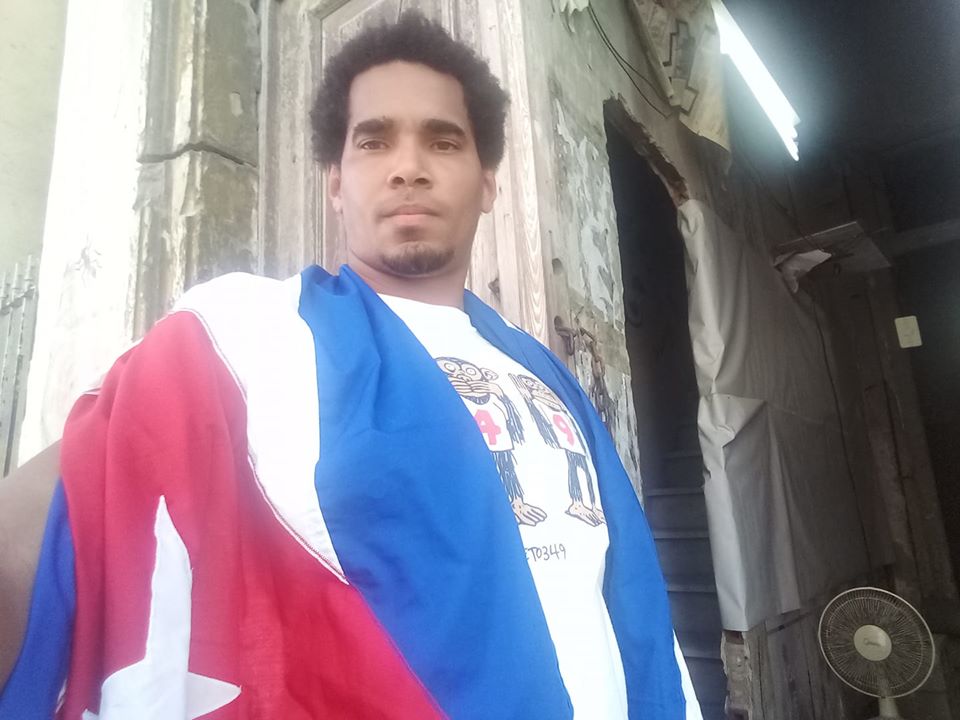 On Sunday 1 March, Cuban independent artist Luis Manuel Otero Alcántara was arbitrarily detained for the fourth time this year. The Cuban government is now launching a summary trial against him. Luis Manuel was attacked by police outside his home and was forced into a vehicle. His partner Claudia Genlui, who filmed the attack, was beaten and her phone stolen by the police.
Luis Manuel Otero Alcántara is the director of Movimiento San Isidro. He and Claudia Genlui planned to attend a protest outside the Cuban Institute of Radio and Television (ICRT). The protest was a response to the Cuban authorities' decision to censor a scene of two men kissing in the movie Love, Simon. The day before the protest, ICRT apologised for censoring the movie and announced that they planned to air the original version.
Claudia Genlui says in a video published by Diario de Cuba that the couple decided not to attend the protest. Instead, they left their house to go grocery shopping and according to Claudia the police had been surveilling their house all day. "Cuba is a dictatorship and you are not allowed to think differently", she says.
Luis Manuel was already awaiting trial due to accusations of "aggravated contempt" and for "insulting national symbols". These accusations were made against him after he took a photo of himself with the Cuban flag and launched a campaign in social media urging people to take similar pictures using the hashtag #theflagbelongstoeveryone. However, those accusations alone are not enough to sentence him to prison. According to Movimiento San Isidro, the Cuban state added the accusation of "property damage" to increase the weight of the case against him.
When Claudia Genlui and two other representatives from the Movimiento San Isidro went to the National Police Directorate to obtain more information about the case, they were told that Luis Manuel was located at the Vivac detention centre and that he would get a summary trial within 10 days. However, when they asked about him at the detention centre, they were told that Luis Manuel was not there or in any other station.
"On Tuesday, after completing 48 hours of arbitrary detention, a request for Habeas corpus will be filed", said Iris Ruiz, active in the Movimiento San Isidro, to Diario de Cuba.
Habeas corpus is a legal procedure in which any citizen can appear before a judge and ask them to determine the legality of their detention or arrest. The procedure exists to prevent arbitrary actions by state institutions.
Since the beginning of 2019, Luis Manuel has been detained more than 20 times. He is continuously harassed by the Cuban authorities due to his activism and his leadership of Movimiento San Isidro.