Azimjon Askarov's Imprisonment – A Decade of Injustice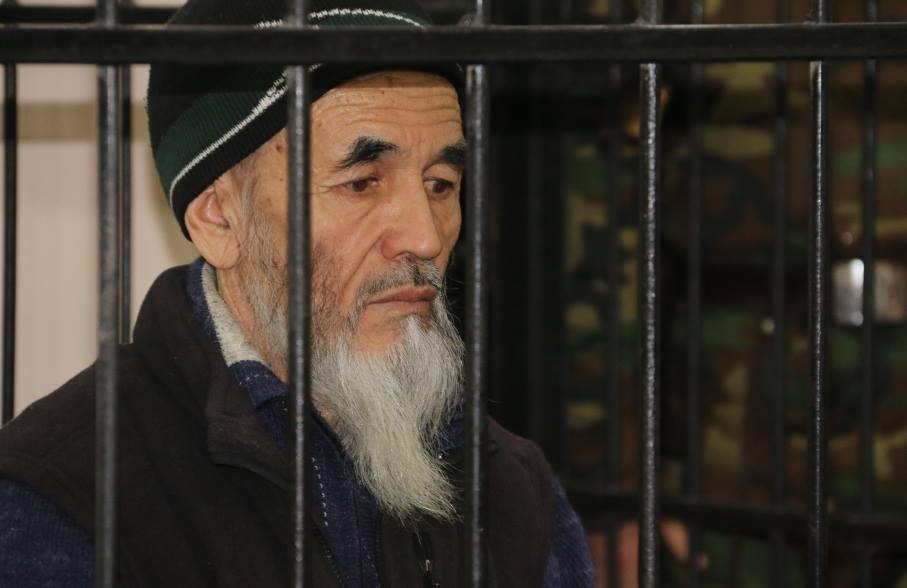 Monday 15 June marks ten years since human rights defender and journalist Azimjon Askarov's arbitrary arrest in southern Kyrgyzstan. Since then, Askarov, now 69 years old, has suffered a decade of intimidation and abuse at the hands of the police and several injustices handed by the national courts. Kyrgyzstan's Supreme Court contributed to them by denying his appeal last month.
The Kyrgyz judges have refused to release Askarov despite the numerous and well documented procedural violations: his beatings in custody, denied access to a lawyer, unsubstantiated charges, and an unfair trial that lacked defence witnesses' statements. Although the courts have denied his appeals, the Kyrgyz government is obliged to free him as per the obligatory ruling by the UN Human Rights Committee that called for his release in March 2016.
The UN legal experts who thoroughly studied the arguments presented by Askarov and the Kyrgyz government have concluded that the authorities violated his rights, failed to probe allegations of torture, and did not conduct a fair trial. Their conclusion states that:
"Pursuant to article 2 (3) (a) of the Covenant, the State party is under an obligation to provide the author with an effective remedy. This requires it to make full reparation to individuals whose Covenant rights have been violated. Accordingly, the State party is obligated, inter alia, to take appropriate steps to immediately release the author; quash the author's conviction and, if necessary, conduct a new trial, in accordance with the principles of fair hearings, presumption of innocence and other procedural safeguards; and provide the author with adequate compensation."
This Friday, 12 June, the Bishkek Administrative Court will review a lawsuit submitted by Azimjon Askarov in which he requests the Kyrgyz government to inform him what measures they have taken to implement the UN committee's ruling.
Civil Rights Defenders reminds Kyrgyzstan that the government's refusal to fully comply with the UN Human Rights Committee's ruling is unjust and a grave violation of Askarov's rights.
As Askarov's ongoing imprisonment stands at odds with Kyrgyzstan's international commitments, Civil Rights Defenders urges the Kyrgyz president Sooronbay Jeenbekov to intervene and ensure Askarov's release.
Read more: