Formerly Jailed Activists Call for Azimjon Askarov's Release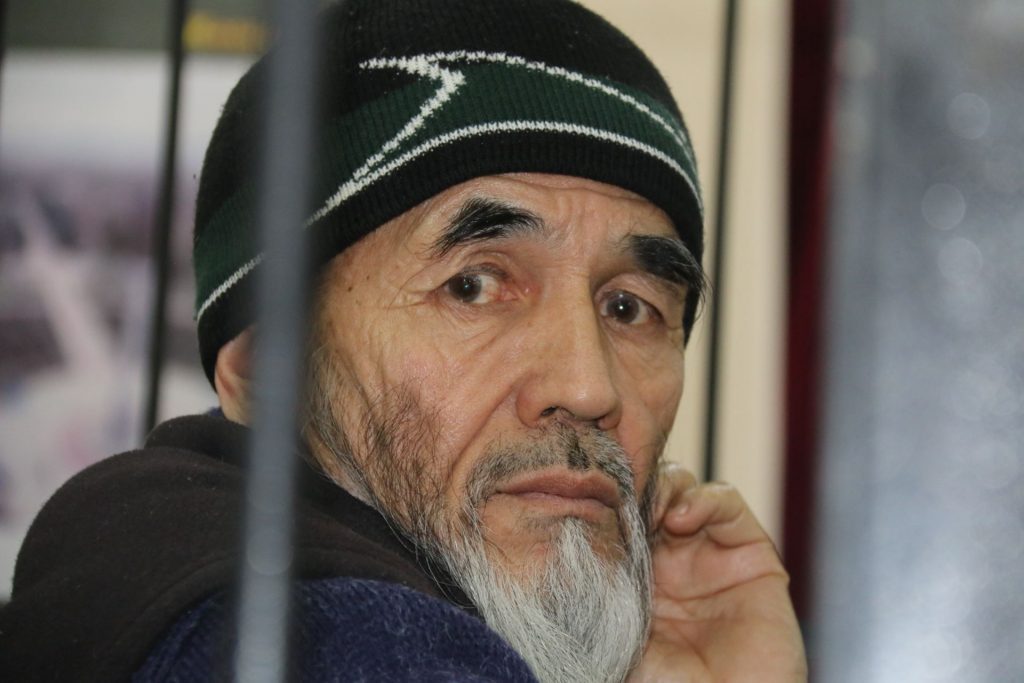 On 11 and 13 May, Kyrgyz courts are scheduled to hold two separate court hearings in the case of Azimjon Askarov, a human rights defender and journalist who is imprisoned for life in retaliation for his work. Ahead of the court hearings, Civil Rights Defenders and our partners from Russia, Belarus, and Turkey call for his release.
On 11 May, the Bishkek Interdistrict Court will review Azimjon Askarov's lawsuit against the Kyrgyz government. Askarov is suing the authorities over their continued refusal to fully implement the UN Human Rights Committee's ruling from March 2016 that called for his immediate release. On 13 May, Kyrgyzstan's Supreme Court is to review the appeal of Askarov's life sentence from 2010.

Three human rights defenders: Oyub Titiev from Russia, Ales Bialiatski from Belarus, and Murat Çelikkan from Turkey have joined the campaign for Askarov's release. All of them have been previously imprisoned in retaliation for their work in their own countries.
As Civil Rights Defenders and other human rights groups have stated before, Askarov's release would be both humanitarian and in line with the Kyrgyz government's commitments under the International Covenant for Civil and Political Rights:
On 17 May, Askarov is turning 69. His age – as well as the respiratory and cardiac problems that he has been experiencing behind bars – puts his life in grave danger due to the ongoing spread of the coronavirus. With the lack of adequate medical care in jail he might not survive the pandemic.
In its March 2016 ruling, the UN Human Rights Committee explicitly stated "pursuant to article 2 (3) (a) of the Covenant, the State party is under an obligation to provide the author with an effective remedy. This requires it to make full reparation to individuals whose Covenant rights have been violated. Accordingly, the State party is obligated, inter alia, to take appropriate steps to immediately release the author; quash the author's conviction and, if necessary, conduct a new trial, in accordance with the principles of fair hearings, presumption of innocence and other procedural safeguards; and provide the author with adequate compensation."
Read more: