Kyrgyzstan's Top Court Denies Justice to Wrongfully Jailed Azimjon Askarov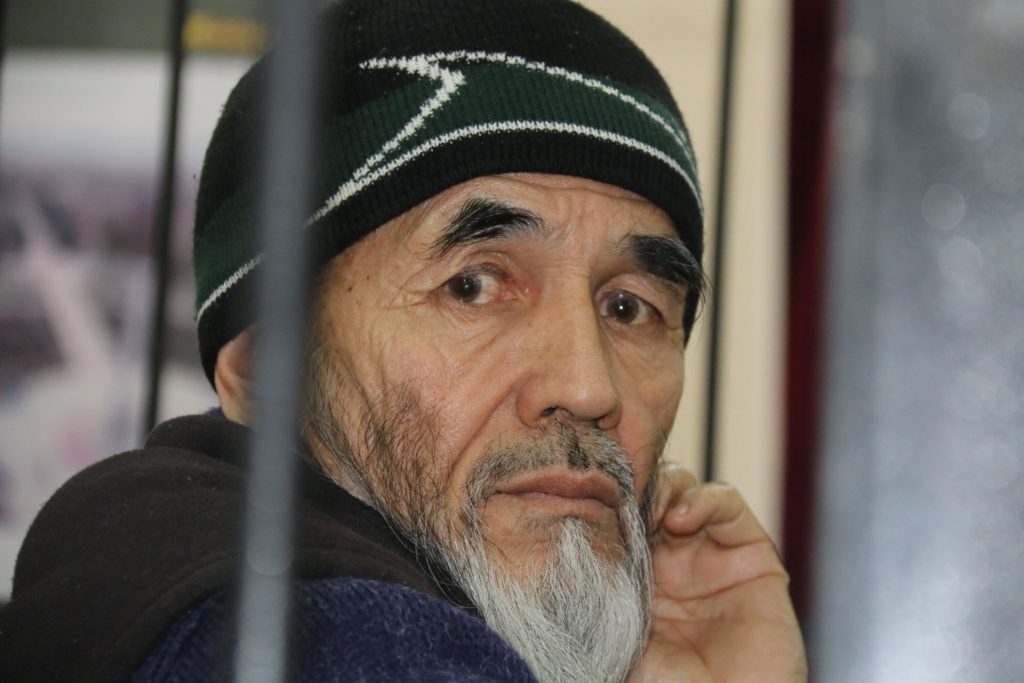 Today's decision by Kyrgyzstan's Supreme Court to leave human rights defender Azimjon Askarov in jail is a stain on the government's human rights record. Civil Rights Defenders urges Kyrgyzstan to free our colleague in line with the March 2016 UN Human Rights Committee's ruling.
"For nearly a decade, Kyrgyzstan has kept Azimjon Askarov in jail. He has been tortured and no credible evidence of the alleged crimes has been presented. Today's ruling by the nation's top court was a travesty of justice that stains the nation's human rights record," said Anders L. Pettersson, Executive Director at Civil Rights Defenders, and adds that "The Supreme Court's ruling shows a complete disrespect for the rule of law and of Kyrgyzstan's international human rights obligations. We urge the Kyrgyz President Sooronbai Jeenbekov to intervene and free Azimjon Askarov without any further delay."
Azimjon Askarov was imprisoned for life on wrongful accusations in 2010. In January 2017, the Chui Regional Court ruled to uphold the original life sentence. Today's Supreme Court hearing was an appeal of the ruling from 2017. According to news reports, the high judges did not allow Askarov to attend today's hearing.
Following the UN Human Rights Committee's 2016 ruling – which explicitly stated that Kyrgyzstan must free Askarov, quash his conviction, and, if necessary, hold another trial in the case – Kyrgyzstan chose to conduct another trial that has failed to address any of the procedural violations in the case. Authorities ignored two other demands issued by the UN experts who reviewed the case.
In a statement issued on 8 May, Mary Lawlor, the UN Special Rapporteur on the situation of human rights defenders, decried Kyrgyzstan's ongoing refusal to fulfil its obligation to free Askarov and called for his immediate release. Three other UN Special Rapporteurs endorsed the call.
In its March 2016 ruling, the UN Human Rights Committee explicitly stated "pursuant to article 2 (3) (a) of the Covenant, the State party is under an obligation to provide the author with an effective remedy. This requires it to make full reparation to individuals whose Covenant rights have been violated. Accordingly, the State party is obligated, inter alia, to take appropriate steps to immediately release the author; quash the author's conviction and, if necessary, conduct a new trial, in accordance with the principles of fair hearings, presumption of innocence and other procedural safeguards; and provide the author with adequate compensation."
Read more: