Albin Kurti and Dan Pavel Doghi to Open 5th Consecutive Western Balkans Roma Summit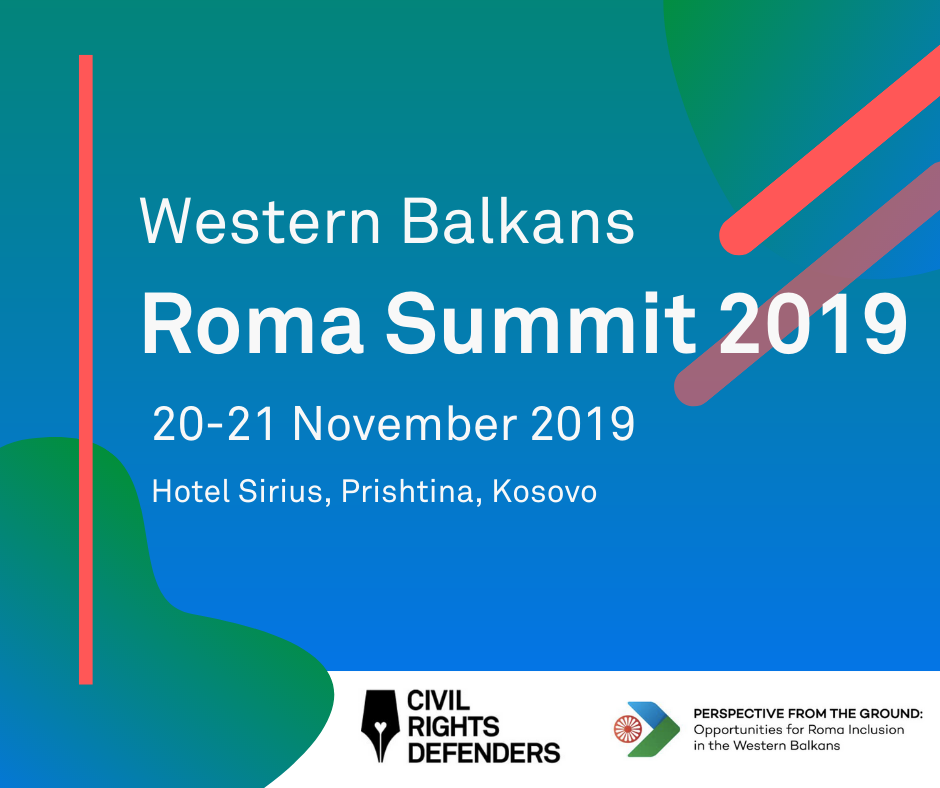 Civil Rights Defenders is organising the Western Balkans Roma Summit 2019, on 20-21 November 2019 at Hotel Sirius, Prishtina, Kosovo.
For the fifth consecutive year, the Summit brings together influential figures from the Roma community with key policymakers and human rights defenders to discuss the various challenges relating to Roma and minorities inclusion in the Western Balkans.
Following opening remarks by Sweden's Ambassador to Kosovo, Karin Hernmarck Ahliny, keynote speeches will be provided by Albin Kurti, President of Self-Determination party and candidate for Prime Minister of Kosovo and Head of the OSCE Contact Point for Roma and Sinti Issues, Dan Pavel Doghi.
Over the two days, there will be a series of panel discussions relating to Roma participation in public and political life, the role of Roma women, discrimination, delayed justice and arts and culture.
Since 2015, the Western Balkans Roma Summit has represented the cornerstone of constructive dialogue on Roma, Egyptians and Ashkali issues. However, as questions regarding the accession of the Western Balkans into the EU intensify, centring around matters of human rights and the rule of law, the topic of Roma inclusion is increasingly relevant for the future direction of the region.
If you have any questions please contact Njomza Mala Halilaj, Administrative and Project Assistant at Civil Rights Defenders on njomza.mala@crd.org or +383 (0)49 668 155