Independent Journalists Fighting for Freedom of Expression in Belarus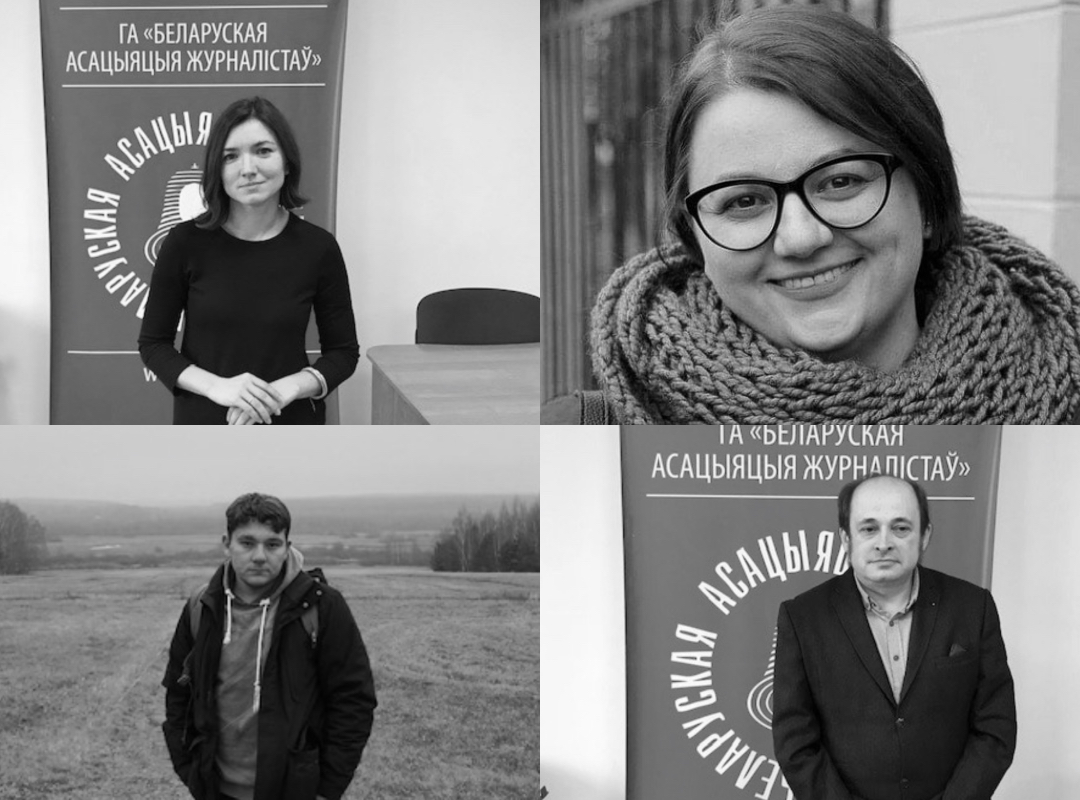 All over the world, journalists are targeted, threatened, and even murdered, because of their work. Sharing important information, journalists are often perceived as a threat by the authorities, who not seldom try to silence their critical voices using oppression as a tool. As one of the most repressive countries in Europe, Belarus is no exception. 
"Belarus can usually be found in the bottom of various global press freedom rankings, and this says a lot about how difficult it is for journalists to work in the Belarusian media space. This situation is not new, and the authorities have for many years been striving to take control of the alternative points of view that exist in non-state media. To do this, they use a wide range of methods to influence journalists, including arrests, fines, searches, confiscation of equipment, initiation of criminal cases, and so on," said Oleg Ageev, lawyer and Deputy Chairman of the Belarusian Association of Journalists.  
This summer was marked by an escalation of threats and persecution of independent journalists and media in Belarus. In early August, several journalists from two news agencies in Belarus were detained – including the editors-in-chiefs from both agencies. The offices were raided, and the homes of the detained journalists were searched by the police. The reason for the investigation was a report that accused the journalists of illegally accessing "premium content" from a state-run news agency. 
Although all journalists were released in the following days, they remained under gag order and were subsequently banned from leaving the country. In cases where journalists are persecuted for their professional activities, the Belarusian Association of Journalists provide them with both domestic and international legal assistance. 
"We deeply respect the courage of Belarusian journalists who, despite the pressure, remain professional and determined to inform the country's citizens about real problems that exist in our society," said Oleg Ageev.  
Along with arbitrary arrests and detention, fines are a common means for authorities to exercise pressure on journalists. During 2018, nearly 100 fines have been issued to journalists who have been repeatedly denied accreditation by the authorities. Since the average income in Belarus is very low, using fines is an effective tool to ensure that the journalists' voices remain quiet.
"Few journalists can pay these heavy fines, and of course this is something that the authorities are well aware of. This method, along with threats and persecution, is part of a worrying trend aimed at silencing those of our colleagues who dare speak the truth," said Ana Furtuna, Eurasia Programme Director at Civil Rights Defenders. 
An even further deterioration of media freedoms in Belarus was initiated in January 2018, when a ban was imposed on one of the largest Belarusian independent news sites. This ban blocked access to the website, and was later followed by an introduction of new amendments to the Law on Media. These amendments specifically targeted media online, therefore extending government control of the informational space.  
"Belarus is under the international obligation to respect and protect the fundamental right to freedom of expression. Therefore, the national legislation governing freedom of expression in the country should clearly articulate and realise the main principles applicable when this right is exercised", continues Ana Furtuna. 
---
During a recent visit in Minsk, Belarus, Civil Rights Defenders met with five of the country's independent journalists. They told us about their personal experience of what it is like to work as a journalist in today's Belarus. Read all of their stories here: 
Olga Chaychits, "The State Does Not Recognise My Rights as a Journalist."
Pavlyuk Bykovski, "The Persecution of Journalist in Belarus Needs to Stop."
Katerina Bakhvalova, "I Will Continue to Work, No Matter What."
Pavel Slepuhin, "I Have a Desire to Make the World Around Me a Better Place."
Tatyana Korovenkova, "The Authoritarian Regime Will Never Allow the Media to Work Freely."