Congratulations Ales Bialiatski, Memorial and Center for Civil Liberties on the Nobel Peace Prize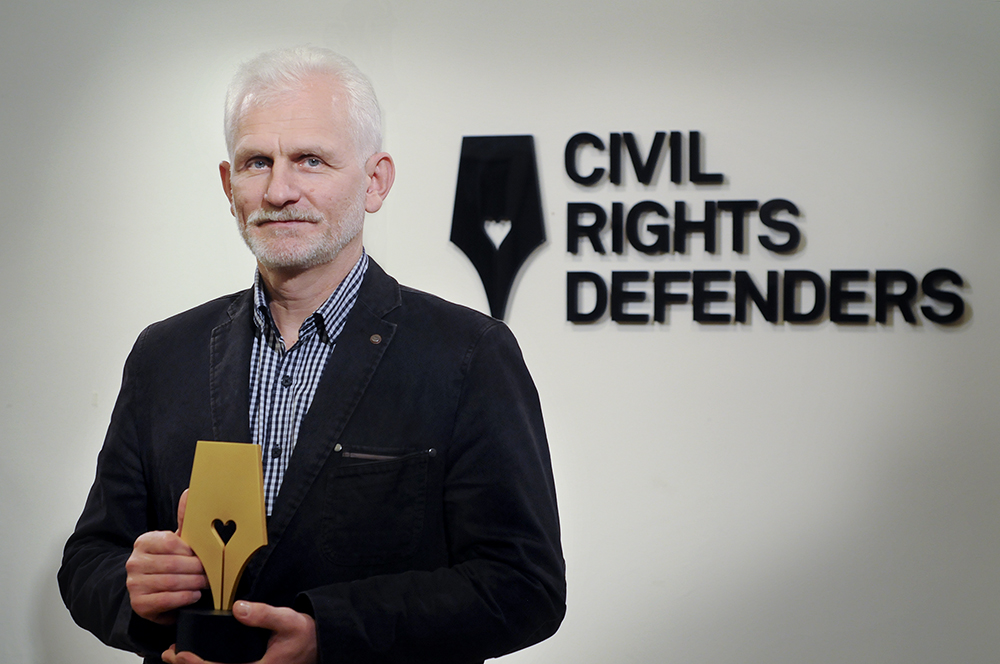 Our warmest congratulations on the Nobel Peace Prize to Belarusian human rights activist Ales Bialiatski, the Russian human rights organisation Memorial and the Ukrainian human rights organisation Center for Civil Liberties. A recognition of not only their important work but of all the brave people fighting for democracy, peace and human rights in the region.
Ales Bialiatski
"This is an incredibly important recognition of Ales Bialiatski's work. He is a strong and warm person who is passionate about democracy and human rights. The award is also an extremely important recognition for the entire Belarusian democracy movement, which has faced increasingly fierce resistance from the regime since the protests in 2020", says Anders L. Pettersson, Executive Director of Civil Rights Defenders.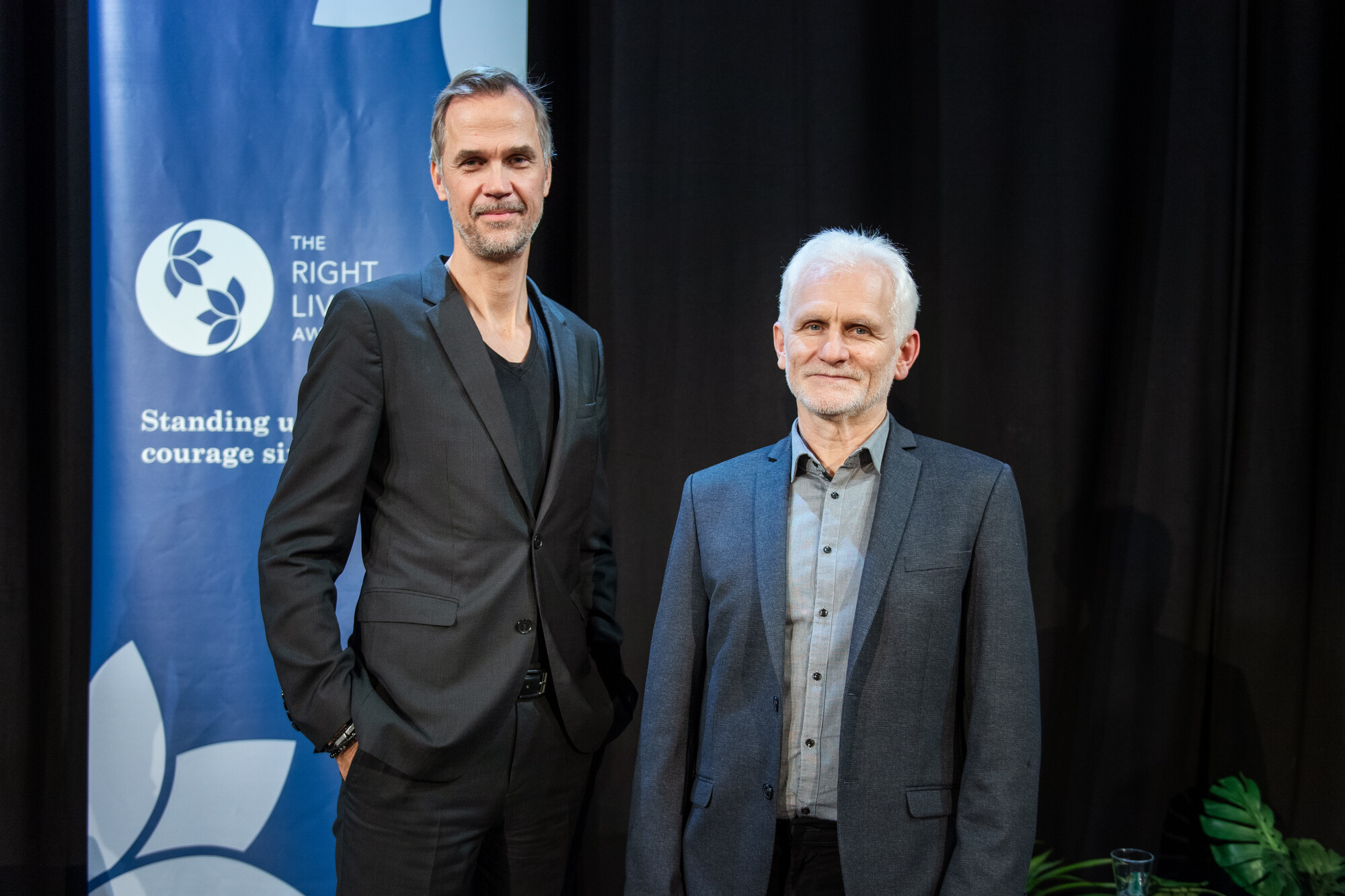 In 2014, Ales was the recipient of our Civil Rights Defender of the Year Award.
Today, there are 1348 political prisoners in Belarus. Ales Bialiatski, the founder of the Belarusian human rights organisation Viasna, is one of them. In 2011, he was sentenced to four and a half years in prison on tax evasion charges and served almost three years of his sentence before being released in amnesty in 2014. In July 2021, Ales Bialiatski was detained again and is now one of seven detained Viasna activists.
The ongoing situation regarding political prisoners in Belarus is catastrophic. Viasna has documented numerous cases of torture and ill-treatment of persons imprisoned on political grounds and those sentenced to administrative imprisonment for participating in peaceful protests. There has been no investigation into the allegations of torture and ill-treatment against peaceful protestors, and the Belarusian authorities have not opened any criminal cases to address this.
Memorial
For over 30 years, Memorial has been a cornerstone of Russian civil society. Memorial is the largest human rights and research centre focusing on political persecution committed during the Soviet era and in contemporary Russia. Memorial's two entities – Memorial Human Rights Centre and International Memorial Society – were labelled "foreign agents" in 2014 and 2016, respectively. In November 2021, prosecutors filed lawsuits for their liquidation, accusing both of not adhering to the repressive "foreign agents" legislation which stigmatises activism and is contrary to Russia's international human rights obligations. On 28 December 2021, after a trial going on since 25 November, the Supreme Court ruled to shut down Memorial.
Contact
Civil Rights Defenders has many years of experience in monitoring and commenting on the human rights situation, and a close relationship with Ales Bialiatski. We can comment on all of this year's award winners as well as the human rights situation. Read more in our pressroom or get in touch +46 (0)76 576 27 62 / press@crd.org.