Nordic Rule of Law Forum 2023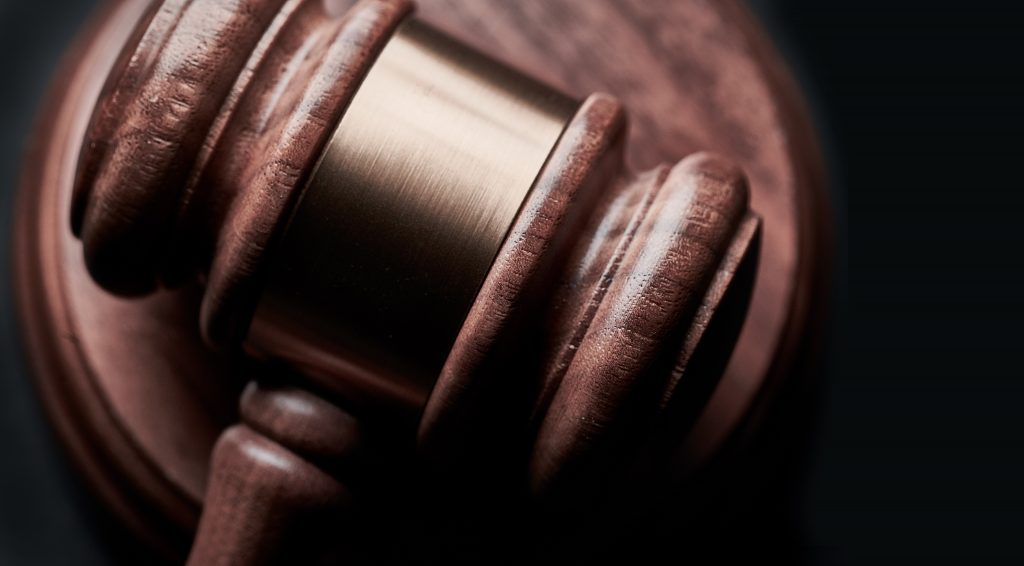 Racism and the law – Examining the Legal Systems' Ability to Combat Issues of Racial, Ethnic and Religious Inequality
29 September 2023 – Stockholm, Sweden
The year 2023 marks both the 75th anniversary of the adoption of the Universal Declaration of Human Rights as well as 70 years since the European Convention on Human Rights entered into force. Though conceived with the express purpose of eradicating all forms of inequality and intolerance, today, neither international nor European human rights law has been able to match its ambition with its impact. Instead, racial animus remains at large throughout all of Europe. In recent years, an increasing number of critical voices have drawn attention to the law's seeming inability to give sufficient redress to issues of racism, pointing toward supposed foundational discrepancies between the operations of racism and what the law can reach as such.
Meanwhile, Europe is witnessing the resurgence of radical nationalism. Throughout the entire continent, nationalist parties are building successful political bids by mobilizing around racial, ethnic and religious antagonisms, stereotyping and imagery, and are awarded with access to legislative and executive power in the process. As a result, an increasing number of laws, regulations and policies with the expressed intent or effect of segmenting populations along racial, ethnic and religious lines are being adopted, severely harming the standards of rule of law and human rights in Europe. How, then, will the legal community fulfill the ambition to eradicate all forms of racism and defend the rule of law, when those responsible to implement these ambitions are less and less inclined to do so?
Turning its eye toward the ever-shifting understanding of racism and its relation to law, the 2023 Nordic Rule of Law Forum is dedicated to the critical examination of how the law can be better shaped to take into consideration the many and varied nuances of racism.
---
Programme
08.30-09.20: Registration
09.30-09.45: Opening Session
Anders L. Pettersson, Executive Director at Civil Rights Defenders
Anne Ramberg, Board Member at Civil Rights Defenders
09.45-10.15: Keynote Speaker
Speaker: Rym Khadhraoui, Senior Adviser Racial Justice, Amnesty International
10.15-11.30: Comparing Legislative Engagements with Racism in Europe, and Judicial Scrutiny Thereof
Introducing the Forum, the first panel of the day is dedicated to a comparative analysis of the growing trend of radical nationalist parties gaining electoral success throughout Europe, including how their ascendence to power has affected the principles of rule of law in the represented countries, and if so, how the legal community and judiciary has reacted.
Panelists:
Gilberto Felici, Judge, European Court of Human Rights
Michael McEachrane, Rapporteur of the United Nations Permanent Forum of People of African Descent, Sweden
11.30-12.00: Coffee Break
12.00-13.15: Hate Speech and Neutrality Policies: Scrutinising Colour-Blind Approaches to Law
The central principle of equality before the law is regularly interpreted as to make unlawful explicit references to particular identities in law, including specific races, religions and ethnicities. The universal nature of human rights instead declares that rights are possessed by virtue of one's humanity, not as a member of a certain group of peoples. But in societies marked by structural inequality, can such an approach, blind to the pluralism of its constituents, ensure the full participation of all in their claim to their rights? And what assumptions as to the nature of racism inform such an approach? These are some of the questions considered in the second panel of the day, which seeks to examine the efficacy and effect of so-called colour-blind laws by engaging with two contemporary developments in Europe: the increasing deployment of neutrality policies in the workplace, and the increasing championing of freedom of speech to protect the defamation of religious symbols".
Panelists:
Gavan Titley, Professor, Department of Media Studies, Maynooth University
Ali Esbati, Author of "Man kan fly en galning, men inte gömma sig för ett samhälle: 10 år efter Utøya"
Nawal Mustafa, Doctor, Faculty of Law, Vrije Universiteit Amsterdam
---
13.15-14.45: Lunch Break
---
14.45-16.00: Reshape or Replace: The Future of Law in the Fight against Racism
Finally, the Forum turns towards the normative. In the concluding panel of the day, our panelists consider if there are foundational differences between the law and the logics of racism, if these foundational differences can be overcome or not, and if so, how the law can be better re-imagined as an effective tool in the fight against inequality.
Panelists:
David Theo Goldberg, Distinguished Professor and Director Emeritus, University of California Humanities Research Institute
Eddie Khawaja, Lawyer, Rosenberg Khawaja Law Firm 
Ilias Trispiotis, Professor, Human Rights Law, University of Leeds
16.00-16.15: Closing Session
John Stauffer, Legal Director at Civil Rights Defenders
Goran Miletic, Director of the Europe and MENA department at Civil Rights Defenders
16.15-17.15: Mingle
---
About the Nordic Rule of Law Forum
For three years in a row, Civil Rights Defenders organises The Nordic Rule of Law Forum in Stockholm. The forum is a high-level event which gathers legal practitioners, civil society actors, researchers, public officials, stakeholders and others affected by the law in the Nordics and Western Balkans to discuss issues related to the rule of law and human rights. The aim of the Forum is to promote a discussion on contemporary topics and their relation to rule of law, and to encourage legal practitioners and civil society actors to exchange experiences and acquire new knowledge.