Human rights defender sentenced to seven years in prison in Crimea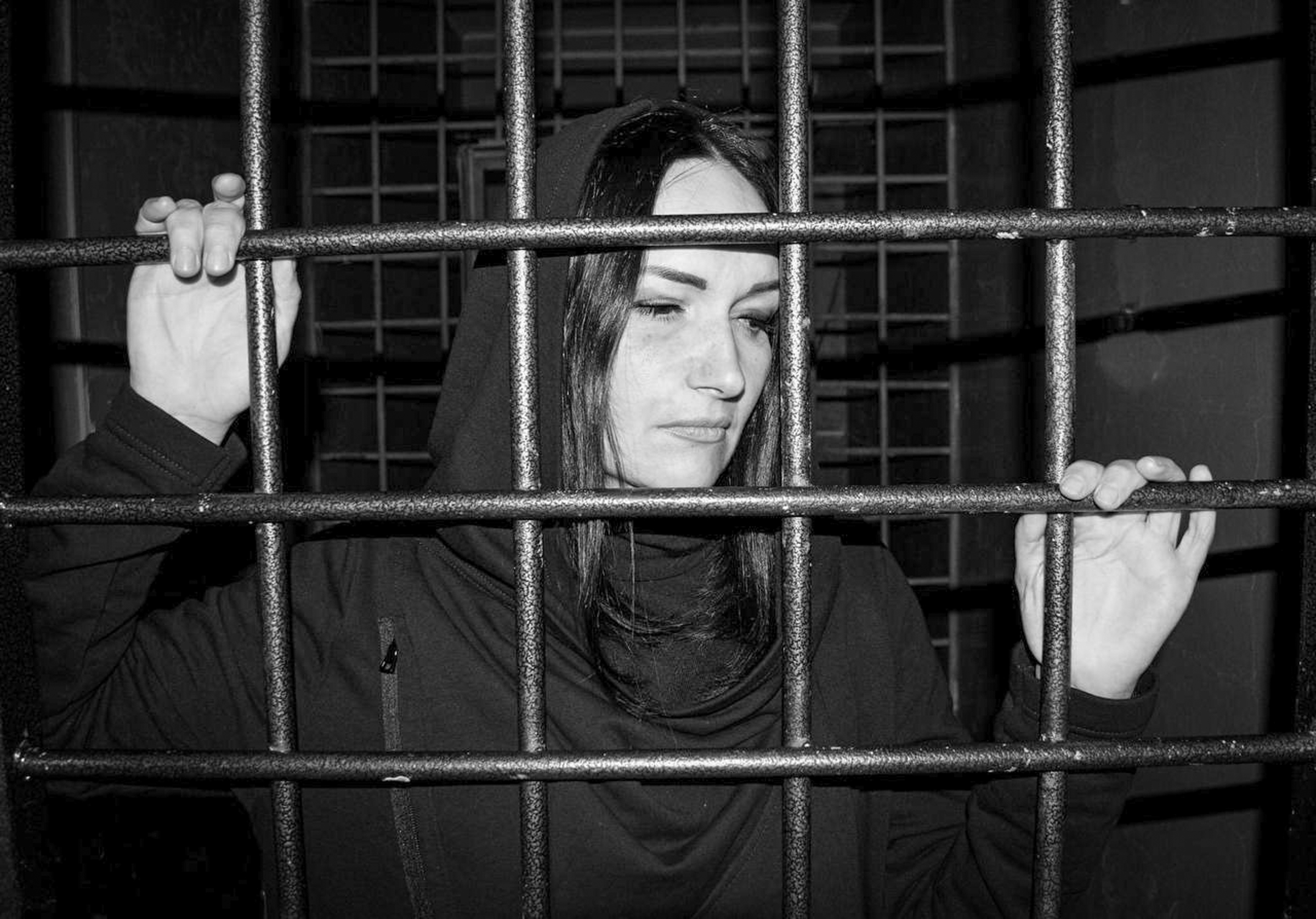 Women human rights defender and citizen journalist Iryna Danylovych was recently sentenced to seven years in prison for exposing problems in the health care sector in occupied Crimea. Human rights are under attack in occupied territories, and its defenders are seen as the enemy.
The Crimean Peninsula was occupied by Russia in 2014, which has had severe consequences for human rights and freedom of speech. Since Russia's full-scale invasion of Ukraine almost a year ago, the situation has deteriorated even more. The occupying authorities are using the war against Ukraine as an excuse to further crack down on human rights on the peninsula.
Citizen journalists targeted
The National Union of Journalists in Ukraine, NUJU, is working to protect journalists and citizen journalists in the country. According to them, 15 journalists including 13 citizen journalists, are currently behind bars on the peninsula.
Many of the journalists in Crimea are citizen journalists, who run online live streams, usually streaming on Facebook or other social media platforms, and provide important information from the occupied region. They are usually not trained as professional journalists but have picked up their phones to film and record rights violations. Often, these journalists are the only reliable sources of information from the region.
Nurse sentenced to seven years in prison
One of the imprisoned citizen journalists is Iryna Danylovych who recently was sentenced to seven years behind bars. A nurse by profession, she has been exposing problems in the health care system in Crimea through media and her own project "Crimean medicine without a cover". During the Covid-19 pandemic, she revealed information about how health care management manipulated statistics to not have to give health care workers the special payments they were entitled to for working with coronavirus patients.
In December 2022, the court in the Russian-controlled city of Fedosia, Crimea, ruled that she violated Article 222.1 of the Criminal Code of the Russian Federation and is guilty of "illegal acquisition, transfer, sale, storage, transportation, shipment, or carrying of explosives or explosive devices".
According to the National Union of Journalists, ZMINA Human Rights Centre, and several other human rights organisations, the case is politically motivated. The real motive for her persecution is her comments on the state of the health care system in the occupied territory and her work to protect the rights of medical workers. 
Iryna Danylovych was an ordinary citizen. She worked as a nurse, ran a page on social networks and a blog. Her life turned upside down when the occupational authorities came to power and started to deprive people of the right to freedom of opinion and expression.
"Now, a woman, a nurse, a citizen journalist, and, in the first place – a person, is convicted to seven years in prison and is doomed to suffer from health problems in a prison cell where she won't receive medical assistance. This situation shows that everyone, without exception, can become a victim of the Russian occupational authorities in Crimea. The authorities have decided that their actions will go unpunished and that they can play with people's destinies", said Tetiana Zhukova, International Advocacy Officer at the Human Rights Centre ZMINA.
The National Union of Journalists has been involved in her case and has organised several solidarity actions and statements to demand her immediate release.
"Iryna Danylovych's case testifies to how risky the activities of citizen journalists in Crimea are and at the same time how important their work is to the dissemination of independent, objective information about events on the peninsula. The National Union of Journalists truly appreciates the care and effective support that you provide to Ukrainian journalists, especially citizen journalists, who sometimes have a more difficult time than others today", said Sergiy Tomilenko, President of the National Union of Journalists of Ukraine to Civil Rights Defenders.
Read more
Read more about the persecution of journalists, human rights defenders, and civic activists in Crimea here.
Support our work
The deteriorating situation for human rights and freedom of speech in Crimea is a daunting indication of what might come in other occupied territories in Ukraine. Civil Rights Defenders continues to support human rights organisations and partners that defend freedom of speech in Ukraine, such as the National Union of Journalists.
Support our work