Defending human rights in Crimea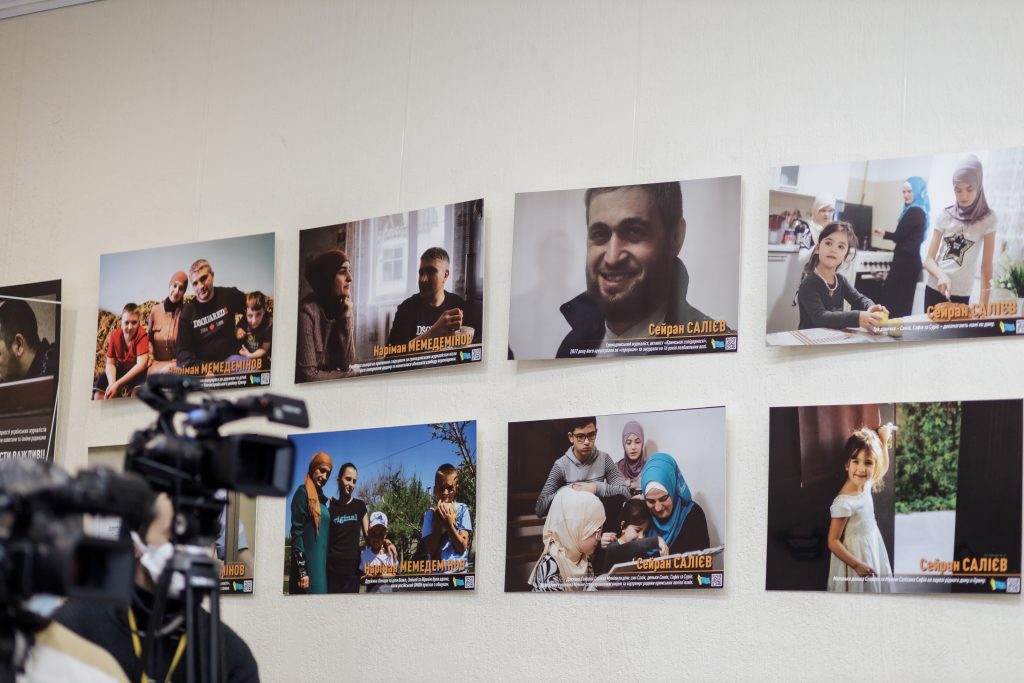 Russia occupied Ukraine's Crimean peninsula in the spring of 2014; since then, the persecution of journalists, human rights defenders, and civic activists in the region has increased. The Crimean Tatars, a Muslim ethnic minority indigenous to the Crimean Peninsula, are often targeted as many openly oppose Russia's occupation. Currently, ten Crimean Tatars citizen journalists are imprisoned in Crimea.
Persecution of Crimean Tatars
The Crimean Tatars were forcibly deported from their ancestral homeland of Crimea during the Soviet Union. Today, in annexed Crimea, this community is again systematically persecuted by the Russian authorities. Human rights defenders, regime critics and journalists were the first targets of the occupying authorities and many of them have had to leave the area. In the absence of independent media, they have been replaced by ordinary people such as teachers, small businessmen, and guides.
"Over the past few years, dozens of journalists have been forced to leave Crimea. Some journalists were denied entry by the authorities for terms ranging from 10 to 34 years. Others were intimidated and confronted with a difficult choice – safety of life or profession. I am convinced that reliable and truthful information is the Achilles' heel of the regime, which by force established its control in Crimea", says Lutfie Zudieva, human rights activist and journalist in Crimea.
Ten citizen journalists imprisoned
Most of the journalists left in Crimea are "citizen journalists", who run online live streams, usually streaming on Facebook or other social media platforms, and provide important information from the occupied region. They are usually not trained as professional journalists but have picked up their phones to film and record the rights violations. Often, these journalists are the only reliable sources of information from the region. Almost all citizen journalists belong to the public movement Crimean Solidarity created in 2016 by the relatives of those arrested, lawyers, and activists as an informal human rights organisation to protect victims of political repression.
"Citizen journalists are ordinary people who have joined the media sphere not out of curiosity and fascination with digital gadgets, but out of a desire to fight injustice", says Sergiy Tomilenko, President of the National Union of Journalists of Ukraine.
Ten Crimea Tatar citizen journalists are currently detained in Crimea, most of them are falsely accused of terrorism and extremism charges and forced to spend 20 or more years in prison. Two Ukrainian journalists are also imprisoned – Vladyslav Yesypenko, Radio Liberty freelancer, and Oleksiy Bessarabov.
Strengthening citizen journalists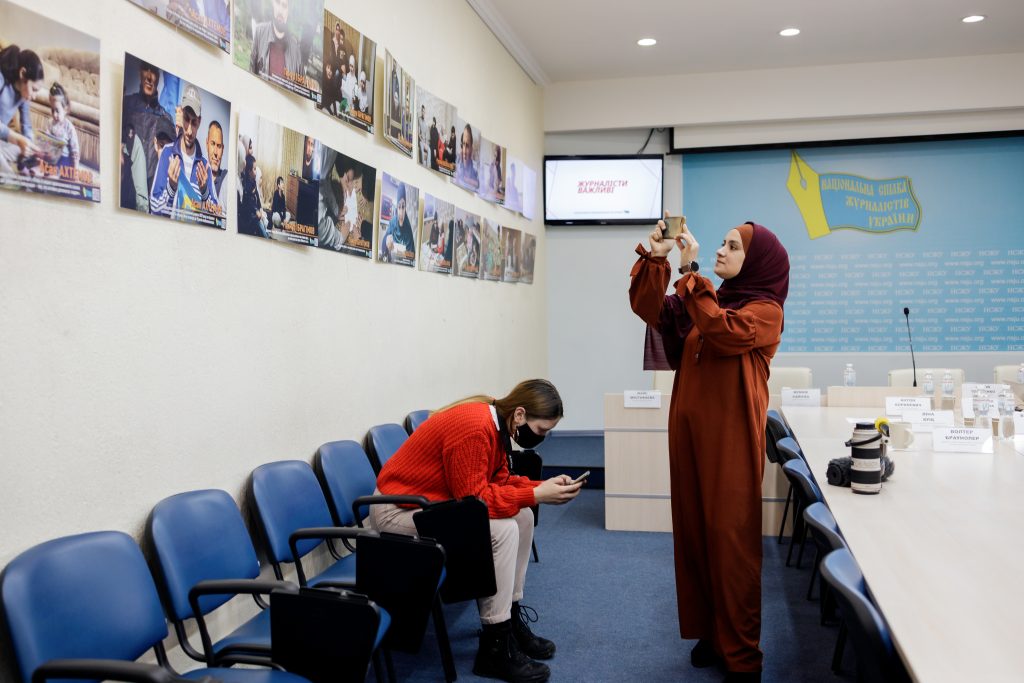 To strengthen citizen journalists and increase Ukrainian media coverage of life in occupied Crimea, the National Union of Journalists of Ukraine (NUJU) recently organized "In Focus: Crimea", an event which included online webinars with well-known journalists, human rights activists, and experts on the realities of life and media activities on the peninsula. More than 1,400 people participated – representatives of national and regional media, students, and lectures from 26 journalism faculties. Following the webinars, participants received guidance and materials to use when reporting on the situation in Crimea.
"We must join forces and increase the presence of the topic of the temporarily occupied Crimea in the information space. This is a story of solidarity because thanks to publicity, constant coverage and communication to the international community of the imprisonment of Mykola Semena, Roman Sushchenko, Stanislav Aseyev (Ukrainian journalists), they were released from prisons. That is why it is important now to talk about imprisoned Crimean Tatar journalists so that society does not forget about them", says Sergiy Tomilenko, President of the National Union of Journalists of Ukraine.
As part of the initiative, solidarity actions took place. Journalists, students, and lecturers from all regions of Ukraine wrote messages that were passed on to the prisoners' families.
"It is impossible to explain my feelings when NUJU sent words of support from more than 400 journalists and students from all over Ukraine. I showed and read them to relatives of prisoners, citizen journalists, and even lawyers. It is now vital for them to know that their pain resonates in other human hearts. That not only close relatives but also complete strangers are fighting for them. The NUJU course for journalists is more than in demand. We need new strength. It is impossible to allow an iron curtain to fall over our peninsula, and the repression of people increase even more in this darkness", says Lutfie Zudieva, human rights activist, journalist (Crimea).
In Kyiv, the Union also organised a photo exhibition "Citizen Journalists Are Important". During the opening of the exhibition, the wives of several imprisoned citizen journalists spoke about their husbands' fates, one of whom has been sentenced to 14 years in prison.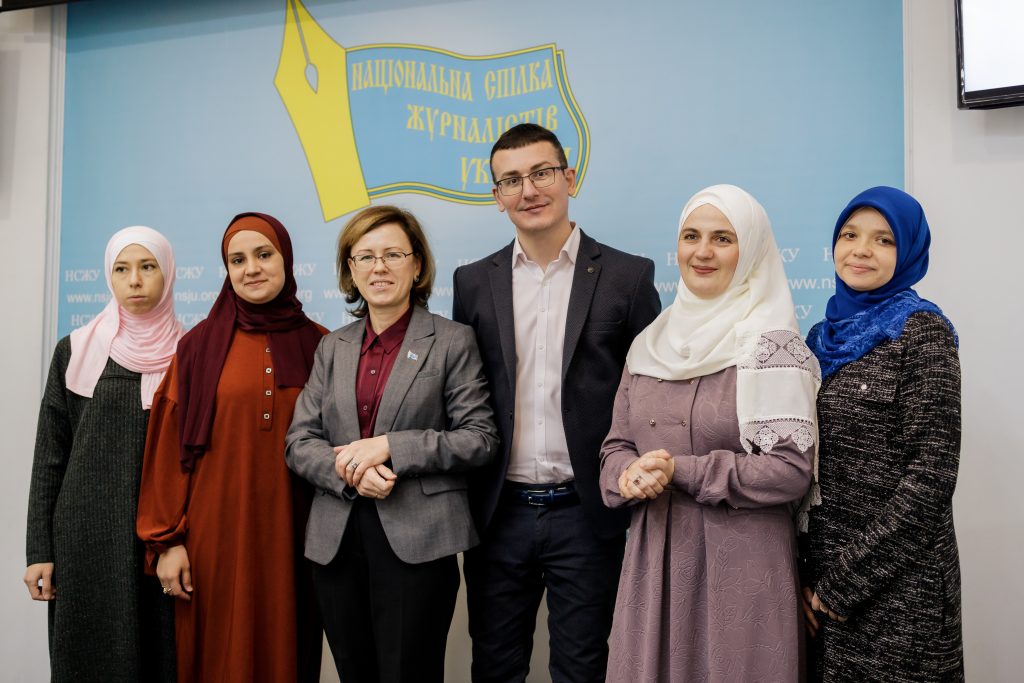 The National Union of Journalists of Ukraine also initiated a statement together with the European Federation of Journalists, demanding that Russia immediately release all imprisoned Crimean citizen journalists. Read the statement in full here.
Civil Rights Defenders monitors the situation for human rights defenders in the region and supports the call to release all imprisoned citizen journalists in Crimea.
This is the full list of imprisoned Crimean Tatars citizen journalists:
Amet Suleymanov, Marlen Asanov, Osman Arifmemetov, Remzi Bekirov, Ruslan Suleymanov, Rustem Sheikhaliev, Seyran Saliev, Server Mustafayev, Timur Ibragimov, Asan Akhtemov.