Fighting for the Amazon – Angela is building a new generation of activists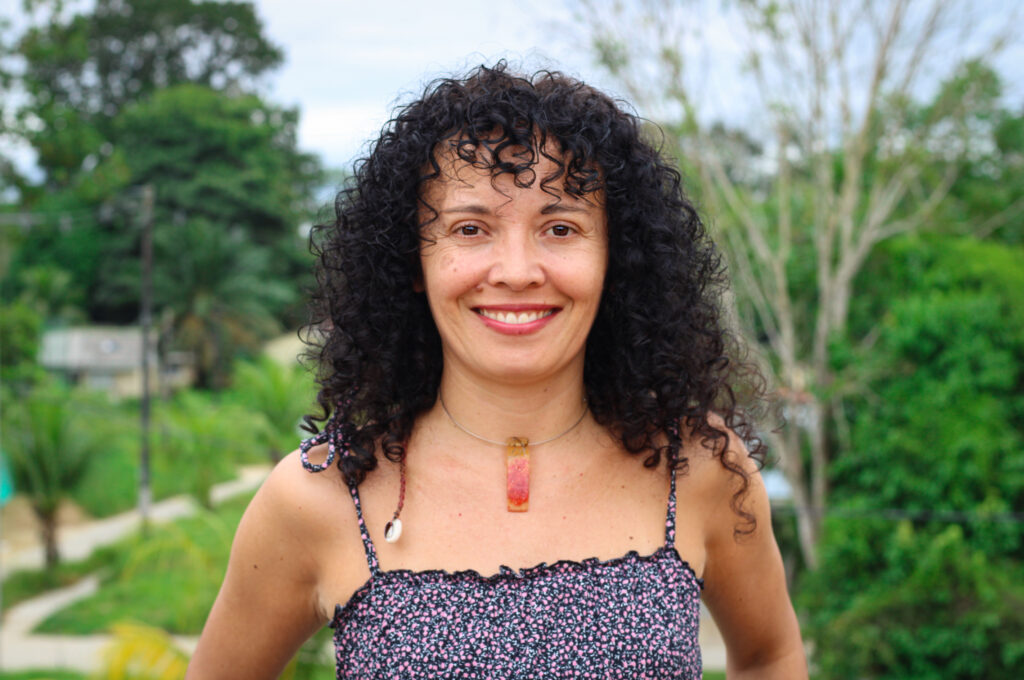 Environmental human rights defender Angela Maldonado has started training a new generation of rights activists in the Amazon. And it is needed. Corruption in the country is high, and being close to the border the Amazon region is plagued by criminality and human rights violations.
"My dream for the future is to have young people with an academic education fighting for their rights," says Angela Maldonado.
Angela Maldonado is head of the environmental organisation Entropika, located in the Colombian town Letícia, by the Amazon River. The organisation works against the illegal trafficking of wildlife and conducts educational programmes for indigenous communities. In a new project, together with Civil Rights Defenders, Entropika has now started to educate high school children about their human rights and how to stand up against injustice and corruption. The goal is to create a better tomorrow for both the students and society at large.
Tired of corruption but no one dares to speak up
"The Amazon region is a black hole of corruption, smuggling, and impunity. We leave nothing for the younger generation. There is an increase in drugs, child prostitution, and children dropping out of school. In this project, we want to empower young people and train them in civic participation and accountability. We want them to be able to protect their right for their future," says Angela.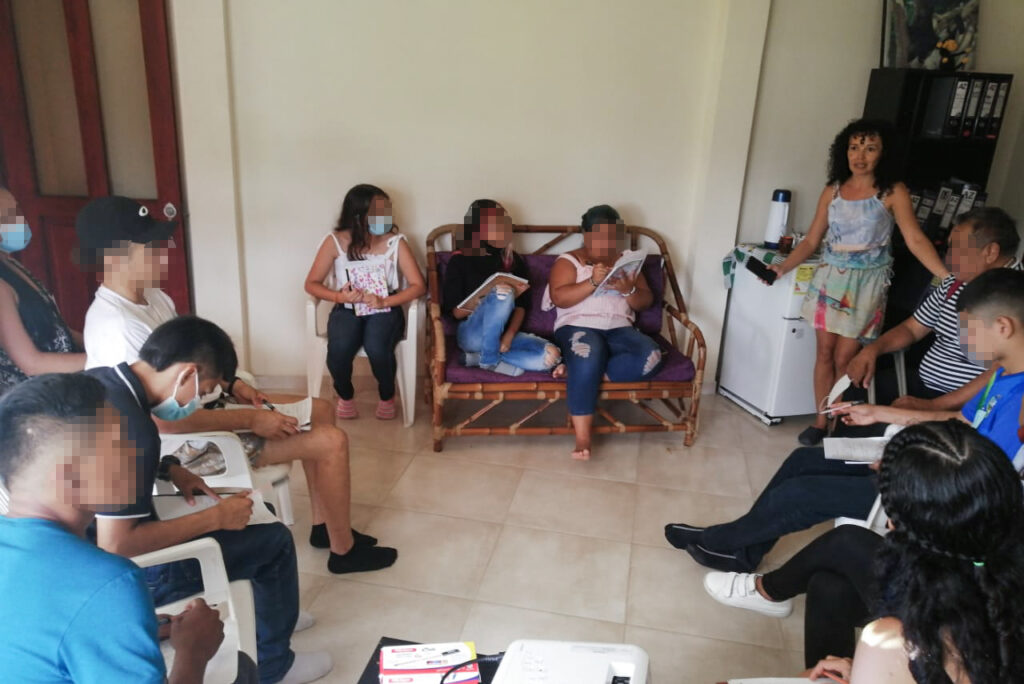 Angela is herself a committed and award-winning environmental activist. She knows what it takes to fight against a system. Together with her staff she visits schools and holds classes about human rights and how the students can get more involved in their community. The reception from the teachers has been very positive.  
"They understand that this is important. People are tired of corruption, but no one dares to speak up about it. Corruption has been culturally accepted," says Angela.
Dangerous to stand up for your rights
Colombia is one of the deadliest countries for activists. Last year, at least 145 community leaders and rights defenders were killed in the country. Angela herself has received death threats due to her activism and in 2019 she got a secure temporary relocation through Civil Rights Defenders' Emergency Fund. Working to protect human rights and the environment comes with a huge risk.
"My hope is that we open their eyes. That they say 'This crazy lady is right! If I don't have opportunities in the future, if I don't have a job, if I don't have an education – what will happen with me?'"
"We do not want to scare the teenagers, but we tell them the truth. Every time you go against corruption you will get a reaction; they will try to intimidate you. You need to be strong; you need to have a group of people you trust, and communicate if you are threatened," says Angela.
Working with night monkeys taught her valuable lessons
Since the project is new it is too early to tell what effects the project will have, but Angela's first and most important goal is clear.
"My hope is that we open their eyes. That they say 'This crazy lady is right! If I don't have opportunities in the future, if I don't have a job, if I don't have an education – what will happen with me?' Normally they don't even think about these things," says Angela.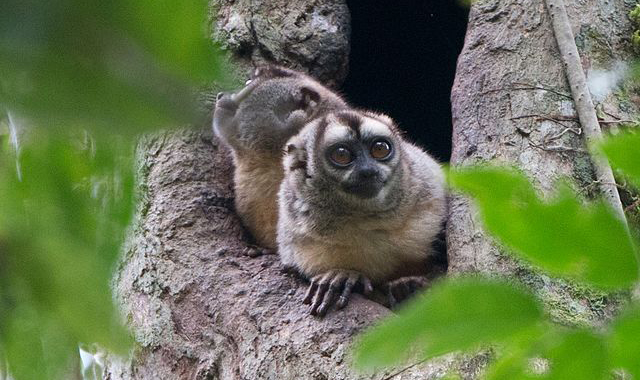 She knows she is in it for the long run. Her fight for a hunting ban on night monkeys has taught her that things might take time – but they can be done. It took her ten years of fighting – but now the hunting ban is in place. Changing attitudes in a society where people are used to living in a corrupt system is by no means an easier task. 
"We have to be patient and persistent. This is not going to happen tomorrow. This takes a decade. But I won't stop until I am done. I want to be able to say that – I did it." 
---
The Amazon project, Improving Citizenship Participation for the REDEVA, is a collaboration between Civil Rights Defenders, Entropika, and the Departmental Web of Oversighting Groups from the Amazonas Department (REDEVA).