Natalia Project Participant Nasta Lojka Detained in Belarus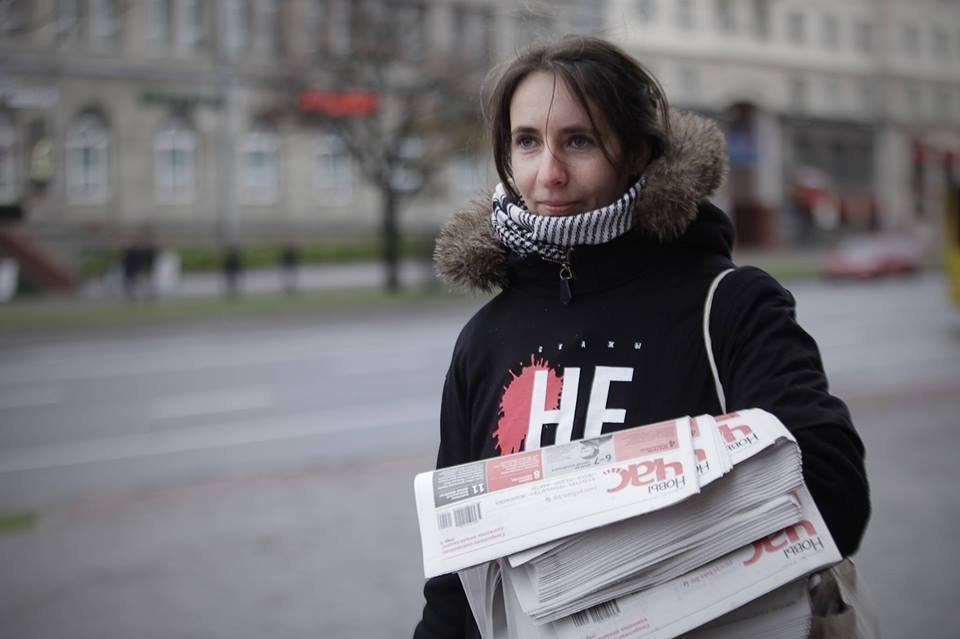 Friday, 13 August at 1 PM CET, human rights defender and Natalia Project participant Nasta Lojka was detained in central Minsk, Belarus. The alarm was sounded at Civil Rights Defenders via the alarm system Natalia Project, the world's first alarm and tracking system for human rights defenders at risk.
Nasta Lojka is an activist with the Belarusian human rights organisation Human Constanta. As of July 2017, she has been a participant in the Natalia Project – the world's first alarm and positioning system for human rights defenders at risk.
"I think that the participation in Natalia Project can give some, although not absolute, guarantees that the information about possible detentions in the future can be passed more quickly and that the reaction will be swifter. Hopefully, the repressive actions will be softer as a result," said Nasta Lojka in an interview during her first Natalia Project training.
Nasta Lojka was detained by the Financial Police last Friday in Minsk and transferred to the Financial Monitoring Department of the State Control Committee of Belarus. Her apartment was searched by the police.
"This arbitrary detention of Nasta Lojka by the Belarusian authorities constitutes a blatant violation of international standards in the field of human rights protection. Civil Rights Defenders is deeply concerned about this detention, and we urge the government of Belarus to immediately stop these unlawful arrests and release Nasta Lojka," said Gabrielle Gunneberg, Global Programme DirectorProgramme Officer at Civil Rights Defenders at the time of the detention.
Nasta Lojka was released yesterday, 16 August, after 72 hours of detention and interrogations. She is accused of ′′contributing to tax evasion" in connection with the case against the human rights organisation Viasna which Nasta Lojka previously was a part of. She is forbidden from leaving the country while the investigation is underway.
Links and information
You can find more information about Natalia Project here.
You can find more news about Belarus here.
Also read
25 March 2018: "Natalia Project Participant Nasta Lojka Detained in Belarus".  
About Natalia Project
Natalia Project is the world's first security alarm and positioning system for human rights defenders at risk. It currently includes more than 100 human rights defenders from Eurasia, East and horn of Africa, Southeast Asia, Latin America and the Western Balkans.
Once activated, a distress signal including the exact GPS location is sent to Civil Rights Defenders' headquarters in Stockholm. Within minutes of the attack, the signal is also sent out to global social media platforms, allowing people everywhere to immediately get involved and exercise pressure on the regime.