Natalia Project Participant Nasta Lojka Detained in Belarus
Earlier today, on 25 March, human rights defender and Natalia Project participant Nasta Lojka was arrested in central Minsk, Belarus. At the time of her detention, she sent out a distress signal through her Natalia Project alarm, informing Civil Rights Defenders about her exact position during the time of the detention. Later during the evening, Nasta Lojka and four of her colleagues were released from custody, but they await trial tomorrow, 26 March.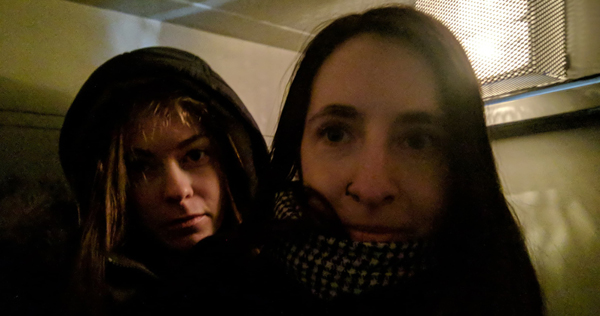 Nasta Lojka is a lawyer at the Belarusian human rights organisation Viasna. As of July 2017, she is a participant in the Natalia Project – the world's first alarm and positioning system for human rights defenders at risk. Each participant undergoes and extensive security training before they are included in the project.
"I think that the participation in Natalia Project can give some, although not absolute, guarantees that the information about possible detentions in the future can be passed more quickly and that the reaction will be more swift. Hopefully the repressive actions will be softer as a result," said Nasta Lojka in an interview during her first Natalia Project training.
Harassment and detentions of human rights defenders over their participation in peaceful protests are common in Belarus. The crackdown reached new heights this time last year when several hundreds of protesters were subjected to mass arrests and police violence. During the said protests, Viasna's office was also raided by the authorities.
Today, Nasta Lojka and five of her colleagues were put in a police bus and taken to a police station in the Sovetskoe region of the Belarusian capital city. The human rights defenders were about to monitor public events celebrating the 100th anniversary of the establishment of the Belarusian People's republic.
"The detentions today are by all appearances connected to their plan to monitor the freedom of assembly during a peaceful protest. If this is the case, the Belarusian authorities have once again violated its international obligations. We encourage them to immediately release Nasta Lojka and the other human rights defenders," said Joanna Kurosz, Programme Director for Eurasia at Civil Rights Defenders.
While five of them were released, they were charged with violating the order of organising and holding mass events, and refusal to follow lawful requirements of an official on duty. They now risk 15 or 25 days imprisonment.
"It is all absurd because firstly we were observers and were not going to take part in the event and that was very visible. Secondly the event had not even started when we were detained," said Nasta Lojka to Civi Rights Defenders.
Also read: UPDATE: Belarusian Human Rights Defenders Released But Face Trial.
According to Viasna, dozens of other human rights defenders across Belarus were detained during the day. Civil Rights Defenders is deeply concerned about this repressive trend, and urges the government of Belarus to immediately stop these actions and respect the rights to freedom of assembly and freedom of expression of its citizens.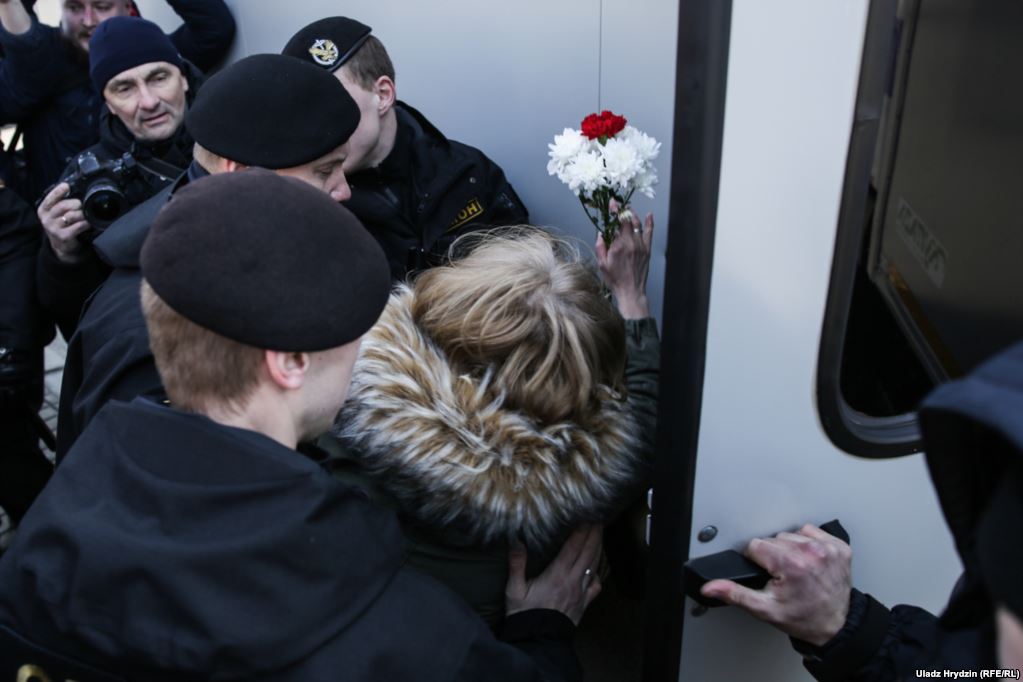 For more information, please contact press@crd.org,
+46 (0)76 576 27 62.
This article was updated at 9 pm on 25 March
---
About Natalia Project
Natalia Project is the world's first security alarm and positioning system for human rights defenders at risk. It currently includes more than 100 human rights defenders from Eurasia, East and horn of Africa, Southeast Asia, Latin America and the Western Balkans. Nasta Lojka is one of five participants from Belarus.
Once activated, a distress signal including the exact GPS location is sent to Civil Rights Defenders' headquarters in Stockholm. Within minutes of the attack, the signal is also sent out to global social media platforms, allowing people everywhere to immediately get involved and exercise pressure on the regime.