Massive Anti-Government Protests Ripple Through Cuba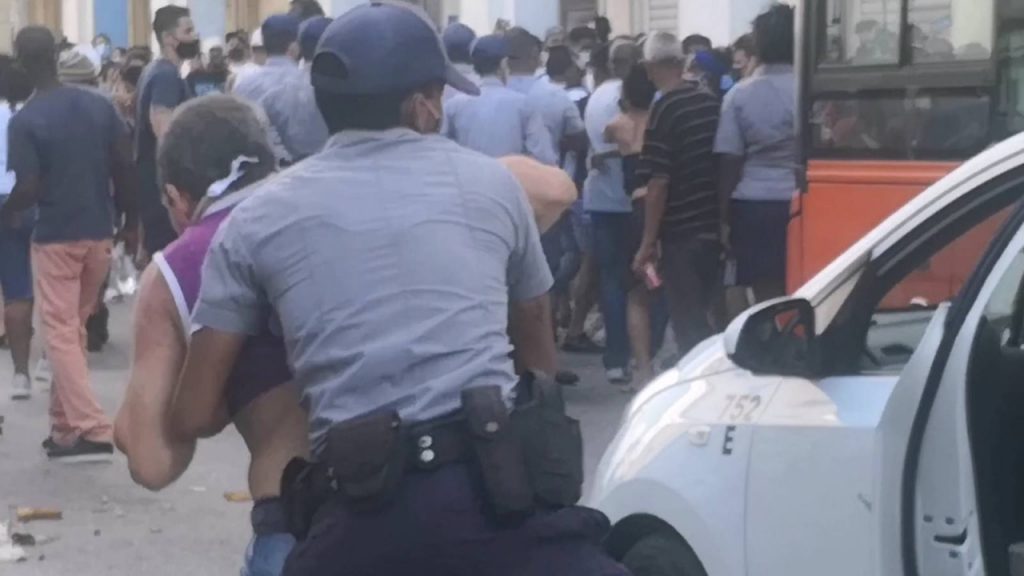 The biggest demonstrations in several decades ripple through Cuba, as thousands across the country took to the streets yesterday to protest the lack of freedom, the government's systematic crackdown on critical voices, and increased repressions and economic hardships in relation to the covid-19 pandemic. Authorities have tried to silence demonstrators with tear gas and arbitrary detentions, but the protests continue to grow.
The protests began in the town of San Antonio de los Baños and in the city of Palma Soriano yesterday morning. Images and videos from protesters quickly spread across the country, and by late afternoon thousands protested in over 60 different locations across Cuba, including La Havana.
The protests were met with excessive force from security forces, who arbitrarily detained over 50 people and shot rubber bullets against peaceful protesters.
"The excessive force from the authorities must end, and the Cuban government must respect the right to peaceful assembly. Sweden and the European Union must join the protesters' call for a democratisation of Cuba and publicly say that freedom of speech and democratic elections is the only way to a positive change in the country," says Erik Jennische, Latin America Director at Civil Rights Defenders.