Welcomed decision to suspend Syria's rights in the OPCW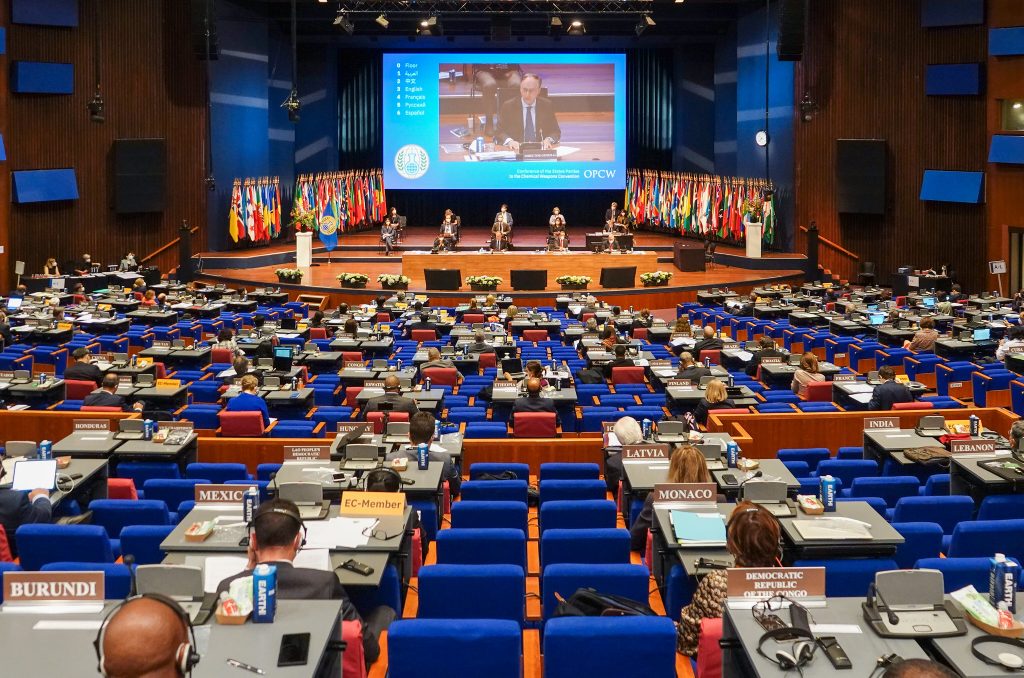 On 20-22 April, the Organisation for the Prohibition of Chemical Weapons, OPCW, gathered in the Hague for the second part of the 25th Session of the Conference of the States Parties (CSP). One of the topics on the meeting agenda was a proposal from several member states to sanction Syria over the regime's continued use of prohibited chemical weapons.
On the second day of the Conference, 21 April, the important and much welcomed decision was a fact when the CSP voted to suspend the rights and privileges of Syria under the Chemical Weapons Convention, according to paragraph 2 of Article XII of the Convention.
In adopting the decision, the Conference condemned:
"in the strongest possible terms the use of chemical weapons by anyone, under any circumstances, emphasising that any use of chemical weapons […] is unacceptable and contravenes international norms and standards".
Read more here.
"It is a welcomed decision, but much more needs to be done to promote justice and redress for the victims of these heinous crimes. Sweden and other states must explore more options to hold perpetrators to account and take action to prevent the recurrence of international crimes.", said Aida Samani, Legal Adviser at Civil Rights Defenders.
The draft decision was co-sponsored by 46 of the 193 OPCW member states, including Sweden. It was passed by 87 votes in favour to 15 against, meeting the required two-thirds majority of votes. There were 34 abstentions out of the 136 participating states.
Read more