The Farcical Trial of Oyub Titiev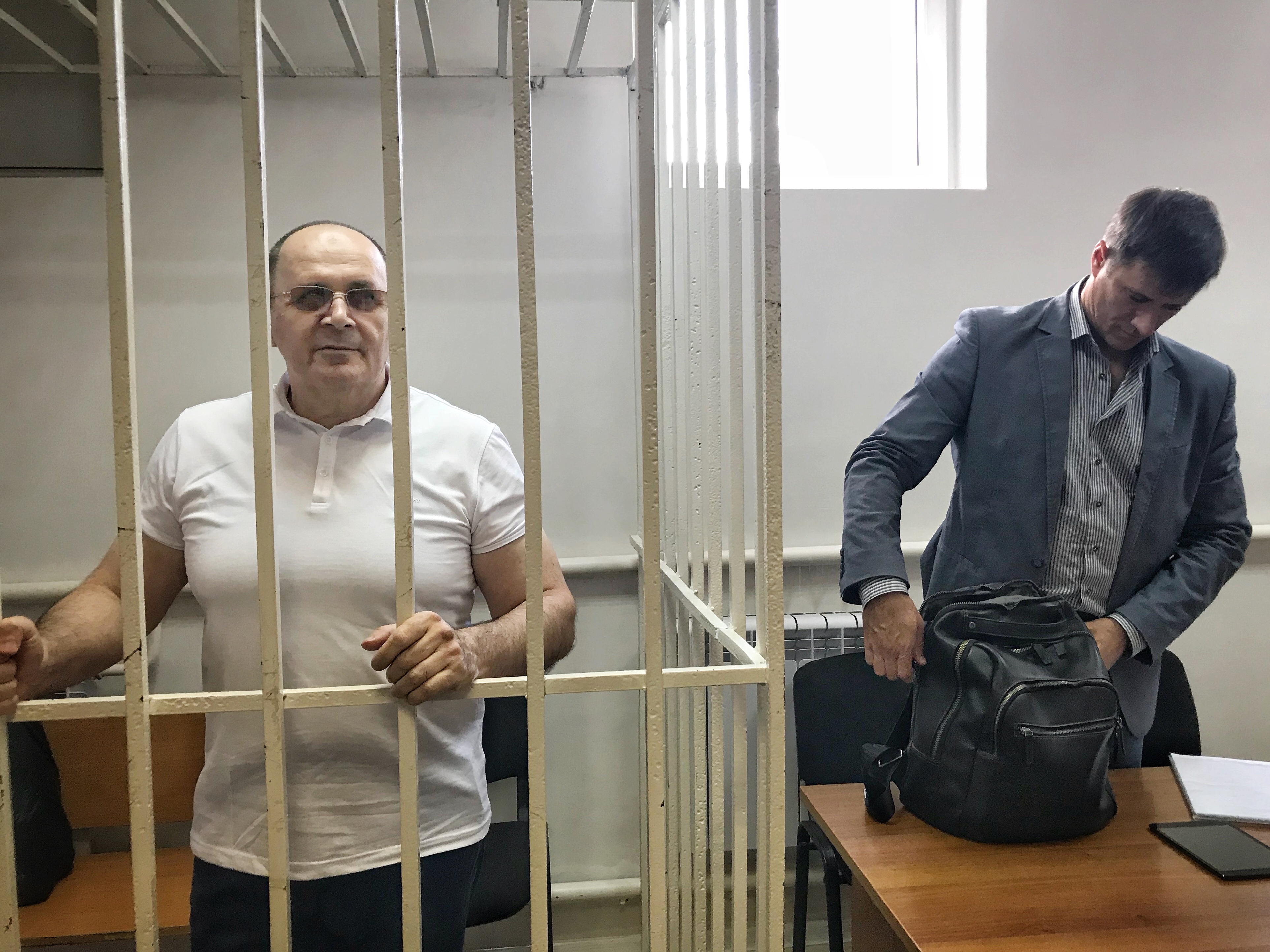 Today, the trial against Chechen activist Oyub Titiev will draw to a close. The case has proven to be an ongoing farce, further displaying the country's many restrictions on human rights. "These court proceedings are nothing more than Ramzan Kadyrov silencing one of the last opposing voices to his inhuman regime," says Ana Furtuna, Eurasia Programme Director at CRD.
After more than one year behind bars, prominent Chechen human rights defender Oyub Titiev will face court debates on March 11. Titiev, who's the head of the Chechen office of Russian human rights group Memorial, stands on trial for illegal drug possession, an evident fabrication following a pattern to oust critical voices from the area.
The judicial proceedings have been noticeably farcical since the beginning, with the appointed judge denying all proposed motions by the defense. The judge has neither given any notion to the fact that a dozen security cameras suspiciously experienced temporary failure on the date of Titiev's arrest. Furthermore, inconsistencies have been apparent during the more than 60 testimonies against Titiev by mostly Chechen police officers.
"There is no doubt that the charges against Oyub Titiev are fabricated. It's therefore important for the international human rights community to stand together and condemn these violations by the Chechen regime," says Ana Furtuna, Eurasia Programme Director at Civil Rights Defenders.
Chechnya's leader Ramzan Kadyrov has continuously shown his malice towards the case, declaring that all human rights defenders will be denied access to the country once the trial is over. Besides this, Kadyrov has called Oyub Titiev a drug addict and equated human rights defenders to terrorists, which has led to an increasingly vulnerable situation for those in opposition to the government.
Civil Rights Defenders stands in solidary with Oyub Titiev, together with a coalition of human rights organisations, sending an urgent message to the Russian authorities to immediately cease these absurd and made-up charges.