One Year Behind Bars for Russian Human Rights Defender Oyub Titiev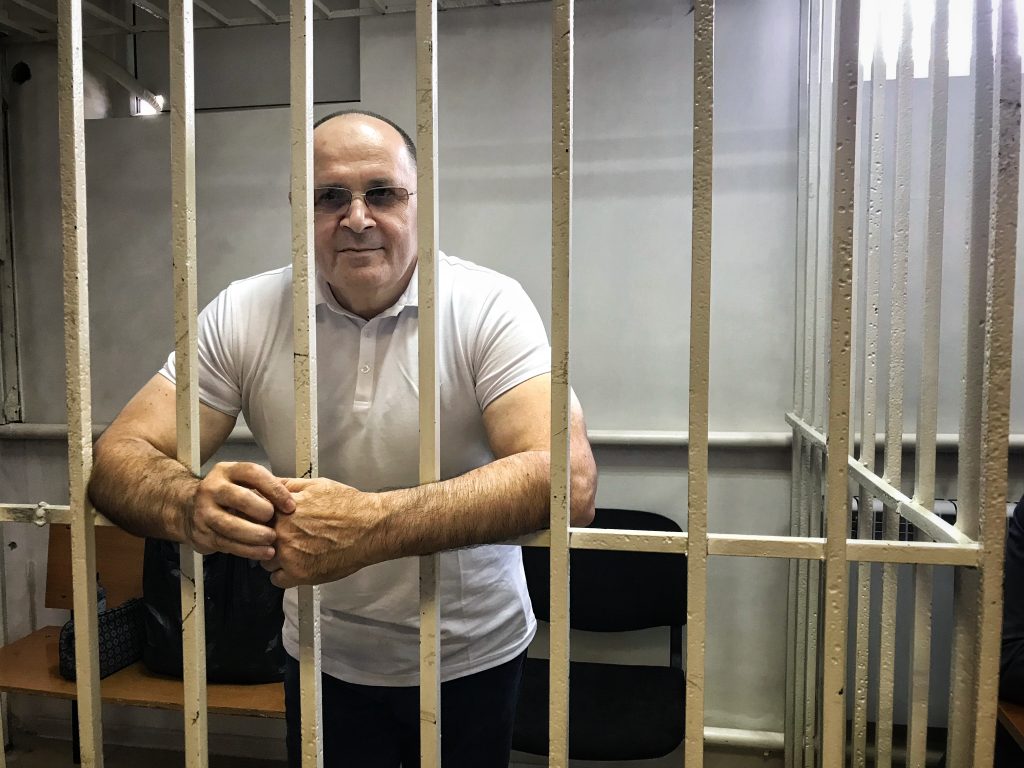 It has been one year since Oyub Titiev, head of the Chechen office of Russian human rights group Memorial – was arrested and deprived of liberty. Civil Rights Defenders emphasises the arbitrariness of Oyub's detention and calls on Russia to immediately release him and drop all pending charges.
On 9 January 2018, Oyub Titiev was pulled over by the police on his way to work. After holding Oyub Titiev incommunicado for seven hours, Chechen police informed that the 61-year-old had been arrested and charged with unlawful possession of drugs, which can lead to up to 10 years in prison.
Oyub Titiev is the head of Russian human rights organisation Memorial's office in the Chechen capital Grozny. Memorial is the last remaining human rights group that works on impunity in Chechnya – a region that has been the site of gross human rights violations for over two decades. 
Prior to Oyub Titiev, two other activists in Chechnya have been convicted for possession of narcotics, which has become a pattern to remove critical voices. For Civil Rights Defenders who have worked with Oyub for a decade, the allegations against him seem absurd and must be questioned as being fabricated also in his case.  
After the arrest of Oyub, other offices and staff of Memorial have been targeted in the region: the office in the republic of Ingushetia was torched, a car was set on fire in the republic of Dagestan and the head of Dagestan office was violently attacked by an unknown person.
"As the accusations of the prosecution reveals an obviously fabricated case, the arguments of Titiev's defence remains very strong. The entire trial of Oyub Titiev is absurd," says Anders L Pettersson, the Executive Director at Civil Rights Defenders.
Today, noting the one-year anniversary of his arrest, Civil Rights Defenders reiterates its call for the immediate and unconditional release of Oyub Titiev. He has been targeted solely due to his legitimate human rights work in one the most repressive regions in Europe.