"As lawyers, we must demand accountability when human rights are not respected"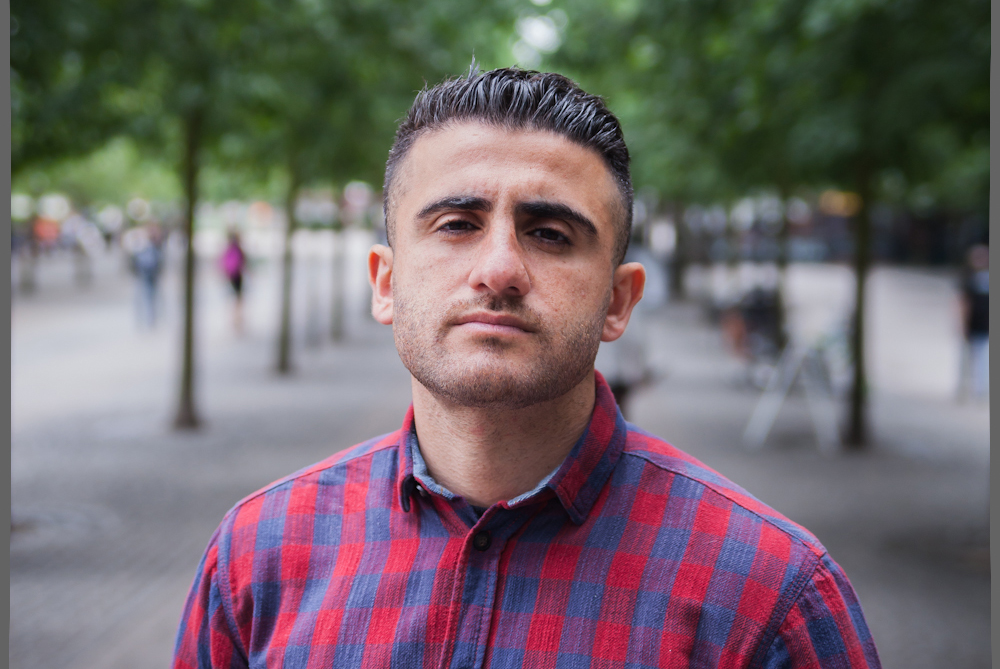 In 2016, the Gerald Nagler Human Rights Traineeship was launched. The six month-programme is open for lawyers under the age of 30 and situated at Civil Rights Defenders headquarters in Stockholm, with the purpose of providing practical experience for future work with human rights. Here you can read more about Rami Al-khamisi, our fourth trainee after Emma Moderato, Nazli Pirayehgar and Aida Samani.
Why did you apply for the traineeship?
As interested in society and as a recently graduated lawyer, who has followed Civil Rights Defenders' work for a few years, it felt like an interesting opportunity to deepen my knowledge of the human rights situation in Sweden and other parts of the world. I wanted to apply to a human rights organisation that uses both law and advocacy work to draw attention to structural and systematic flaws. Civil Rights Defenders' work is part of what I call law for movement, which uses different tools to make a difference on multiple levels. It is a job that I wanted to learn from and also contribute to through my experiences and knowledge.
What are your main tasks as a trainee?
I've written consultation responses to various legislative proposals and produced documentation for advocacy work. I have worked on an EU research project that examines how Sweden has implemented the EU's victims of crime directive with regard to rights in the custody of the Norwegian Prison Service and in the custody of the Swedish Migration Agency. I have travelled around the country to interview and gather experiences from public representatives, employees, civil society organisations, and people deprived of their freedom. The meetings have been interesting and gave us a better understanding of how people deprived of their liberty in practice gain access to their rights as victims of crime. Next year, we will write a report that will be presented to the European Commission together with five other organisations around Europe.
"Human rights work is necessary in our time"
Why have you decided to focus on human rights in your work?
Because it is work that I think is necessary in the time we live in. It is therefore a work I started a few years ago, through my involvement in Stockholm's suburbs and also as a law student. I want to be a lawyer for movements, who fights for a fairer society. Organisation, legal public education, and advocacy work have therefore characterised my change work at local and national level. For me, human rights are not something abstract. It is about vulnerable groups' actual access to fundamental rights that Sweden is bound to uphold. As lawyers, we should not be the extended arm of power, but demand accountability when rights are not respected.
"The traineeship gives young lawyers an opportunity to see how the law can be used as an important tool for change"
What can the Gerald Nagler Human Rights Traineeship mean in terms of opportunities in the future?
Quite frankly, job openings for lawyers who want to work with human rights within civil society is quite limited. That Civil Rights Defenders offers such an opportunity through this traineeship is very positive. It gives young lawyers the opportunity to see how the law can be used in multiple ways and as an important tool for change. I hope this opportunity can continue and develop.
What would you like to do after the traineeship?
As a lawyer, I have a responsibility as part of the structural society and an obligation to show flaws in the system. I have written, worked, and educated people around the concept of law for movements. It is a way of working where lawyers in collaboration with civil society achieve important social changes. Regardless of where I end up, I want to develop law for movement in Sweden and inspire others to be part of the collective fight for human rights and social justice.
---
Rami Al-khamisi
Rami has a law degree from Stockholm University. He started working at Civil Rights Defenders in the summer of 2018. He has extensive experience with grassroots organisation, democracy development, and advocacy. Previously, he worked as a coordinator at Rädda Barnen. He has also written a report on lawyers for movements and organised the Academy for Movement Lawyers for Arena Idé.
Gerald Nagler Human Rights Traineeship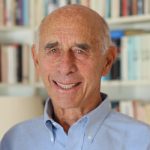 The programme, which has been made possible through the support of Civil Rights Defenders' founder and honorary chair Gerald Nagler, is aimed at lawyers at the beginning of their careers. The applicants should have a documented interest in human rights work, as well as relevant work experience. The programme contributes to increasing the number of Sweden-based lawyers who engage in human rights work. In the long run, the programme contributes to a higher level of knowledge about human rights related issues among lawyers working in different sectors. The traineeship is a full-time position and runs for six months at a time.
The recruitment is conducted in collaboration with the leadership consultancy company Pelago AB. The company offers their services pro bono in order to help find future human rights lawyers and give the applicants important experience for future recruitment processes.
---
You can read more about our previous trainees here: