"Seeing All These Inspiring People Gives Me Strength"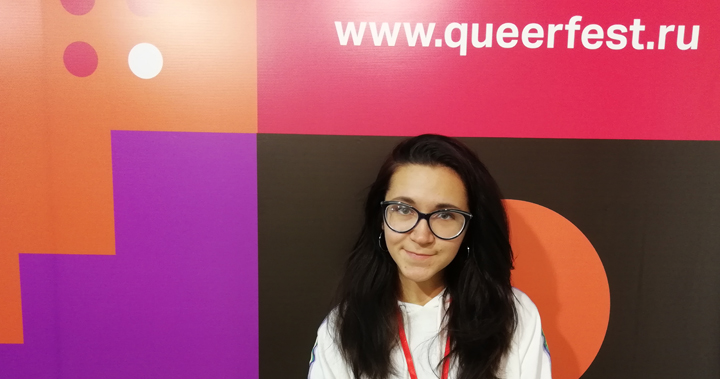 Voices from Queerfest:
Close-up with Julia Gataulina, former volunteer and now one of the organisers of Queerfest.
"A new chapter in my life started in September 2015 when I moved to St. Petersburg, Russia. After only a few days, I joined the Queerfest volunteer team, and the festival was set to start two weeks after that. The feeling of being part of the community – of LGBTQ+ activism and culture – fulfilled me. These were things that I had wanted to belong to for a long time, and it suddenly became possible thanks to Queerfest.
I have met so many wonderful people at the festival, and I have seen first-hand how these kind of events, discussions and gatherings have contributed to change in our society. And maybe more importantly, they have contributed to changing me!
Now, I feel very connected to these communities and the festival as such. Seeing all these inspiring people and initiatives gives me many things. Most importantly, it gives me strength. For that, I am very grateful!"
---
This year, the Russian Pride Festival Queerfest celebrated its 10th anniversary. Amid repressive laws and severe homophobia permeating the Russian society, the event has continued to grow, and is now one of Russia's most important LGBT events. This year, it gathered a record number of 2.800 visitors!
Civil Rights Defenders has supported Queerfest since its very beginning in 2009. Read more about the festival's journey here: