Queerfest – 10 Days of Success in St. Petersburg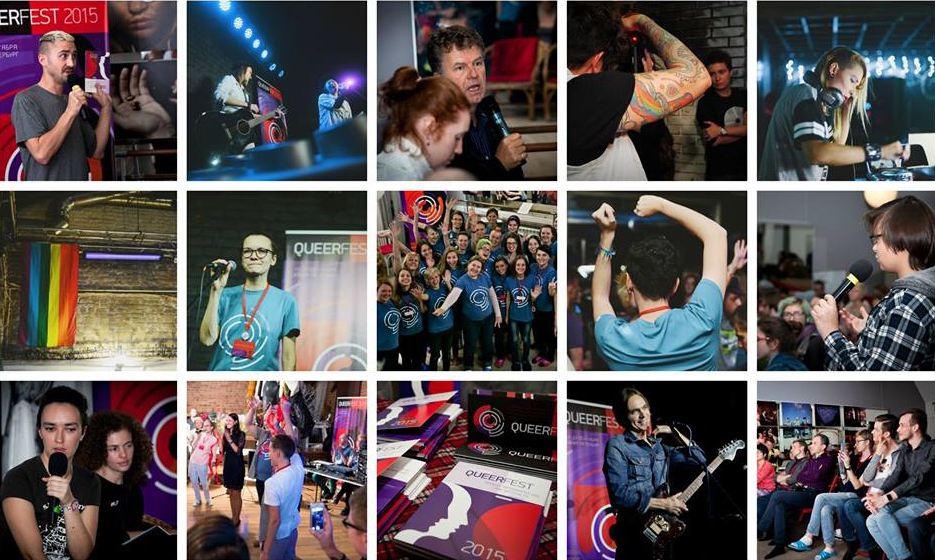 On 17 September, the seventh International Queerfest kicked off in St. Petersburg, Russia. The ten day long festival gathered more than 2 500 spectators, who visited the events or watched the festival online. Civil Rights Defenders has supported the festival since its very beginning in 2009.
Previous times, the festival has been plagued by bomb threats, violence and last minute cancellations of venues after pressure from authorities. But compared to last year, 2015 year's festival went on with almost no interruptions.
Queerfest, which is a human rights event, is created to develop openness in a society that targets marginalised groups. Civil Rights Defenders took part in the opening ceremony that gathered artists, prominent human rights organisation and diplomatic missions.
"There are no special LGBT-rights. LGBT-people have the same human rights as everyone else, the difference is that they are violated more frequently. This is why the Queerfest is so important – it empowers people whose rights are being violated in daily life and gives them strength to stand up for their rights", said Joanna Kurosz, Programme Director for Eurasia, Civil Rights Defenders, at the opening of Queerfest.
The festival welcomed artists, photographers, performers and human rights activists from several countries to take part of events such as exhibitions, workshops and open discussions related to LGBT issues.
This year, the program expanded on the topic of identity, central to the struggle for individual rights and freedoms in Russia.
Participants such as Mattias Kristoffersson, board member at Stockholm Pride and Ulf Petersson from the "Unstraight Museum", a non-profit organisation working to draw attention to LGBTQI related questions within the museum and exhibition context, shared their different experience of promoting LGBT rights in the society. Also, Boris Dittrich, the LGBT advocacy program director at Human Rights Watch, talked about his path to activism.
During the festival the photographer and winner of the World Press Photo 2015 contest, Mads Nissen, presented some of his artwork in a photo exhibition, showcasing everyday lives of LGBT communities. The photographer Sara Deragon also participated by showing photos exploring labels and stereotypes often given to LGBT people by society.
The festival ended on Saturday 26 September, after a performance by the Swedish singer Motoboy, member of The Cardigans.
"Thanks to the appeal of the artists and their creative work on the theme of identity, the otherwise challenging conversation became positive and public. The support of Mads Nissen, Wolfgang Tillmans, Stephen Fry, Boris Dittrich, Motoboy and many others made Queerfest a real treat. This year we achieved everything we have imagined", said Anna Anisimova, Queerfest's Coordinator.