Calling for the Immediate Release of Detained Cuban Human Rights Defender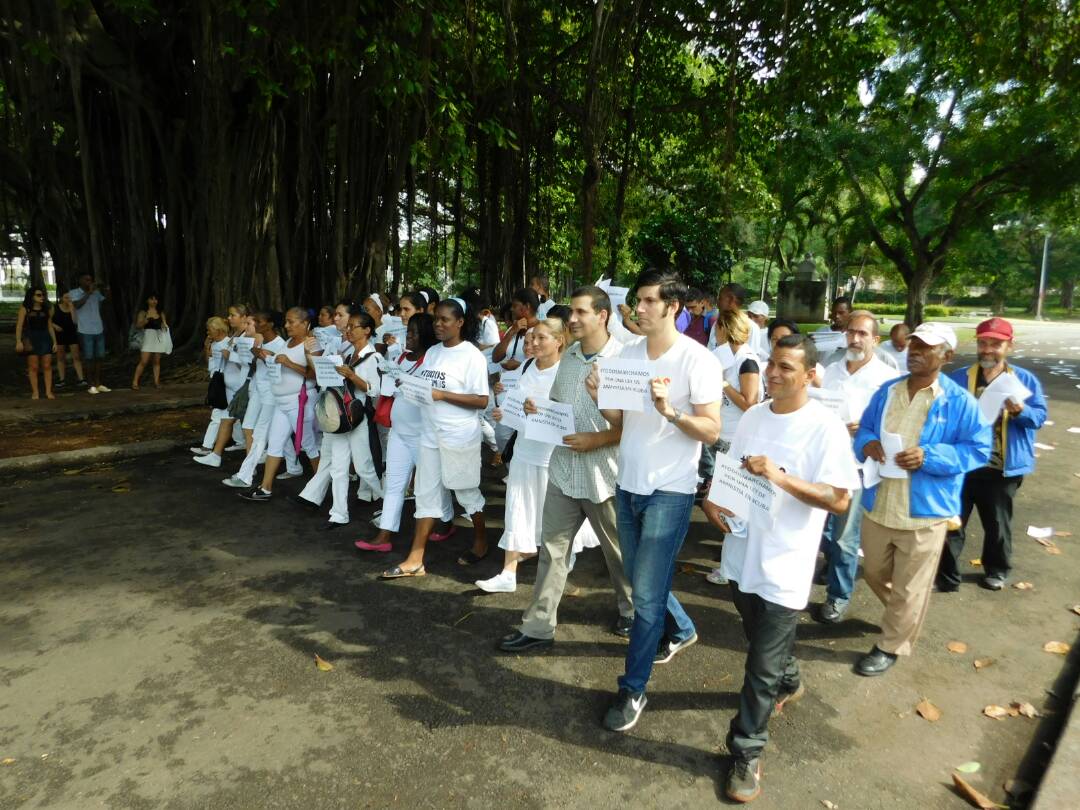 Cuban photographer, human rights defender and former Defenders' Days participant Claudio Fuentes was detained yesterday, Thursday 7 June, by the Cuban security police near his home in Havana.
Police sources say he is being held at the police station in San Miguel de Padrón, which the officials at the station claim is not true.
Claudio Fuentes is part of the Estado de Sats team, that has been working together with Civil Rights Defenders to promote respect for human rights and democratisation in Cuba since many years.
Fuentes and the Estado de Sats team has filmed and produced a number of important documentaries on victims of human rights violations in Cuba, as the "Gusano", on repudiation acts against human rights defenders.
He has also co-produced several music videos for Cuban artists excluded from the official cultural scene, as the latest video by Cuban punk band Porno para Ricardo called Lacras Tribuneras. Recently he produced together with Ailer Gonzalez a pedagogical video on how the Cuban "election" system works and why it has never been about a people choosing their leaders but a farce the Cuban government is playing to give legitimacy to its undemocratic rule.
The arrest of Claudio Fuentes is not only an attack on Estado de Sats and their work to promote freedom and democracy, but also on the creativity of the Cuban people, one of the few resources the country still holds after decades of repression and economic destruction. Civil Rights Defenders calls for the immediate release of Claudio Fuentes.