Kazakhstan: Abolish the 'Foreign Funding' Register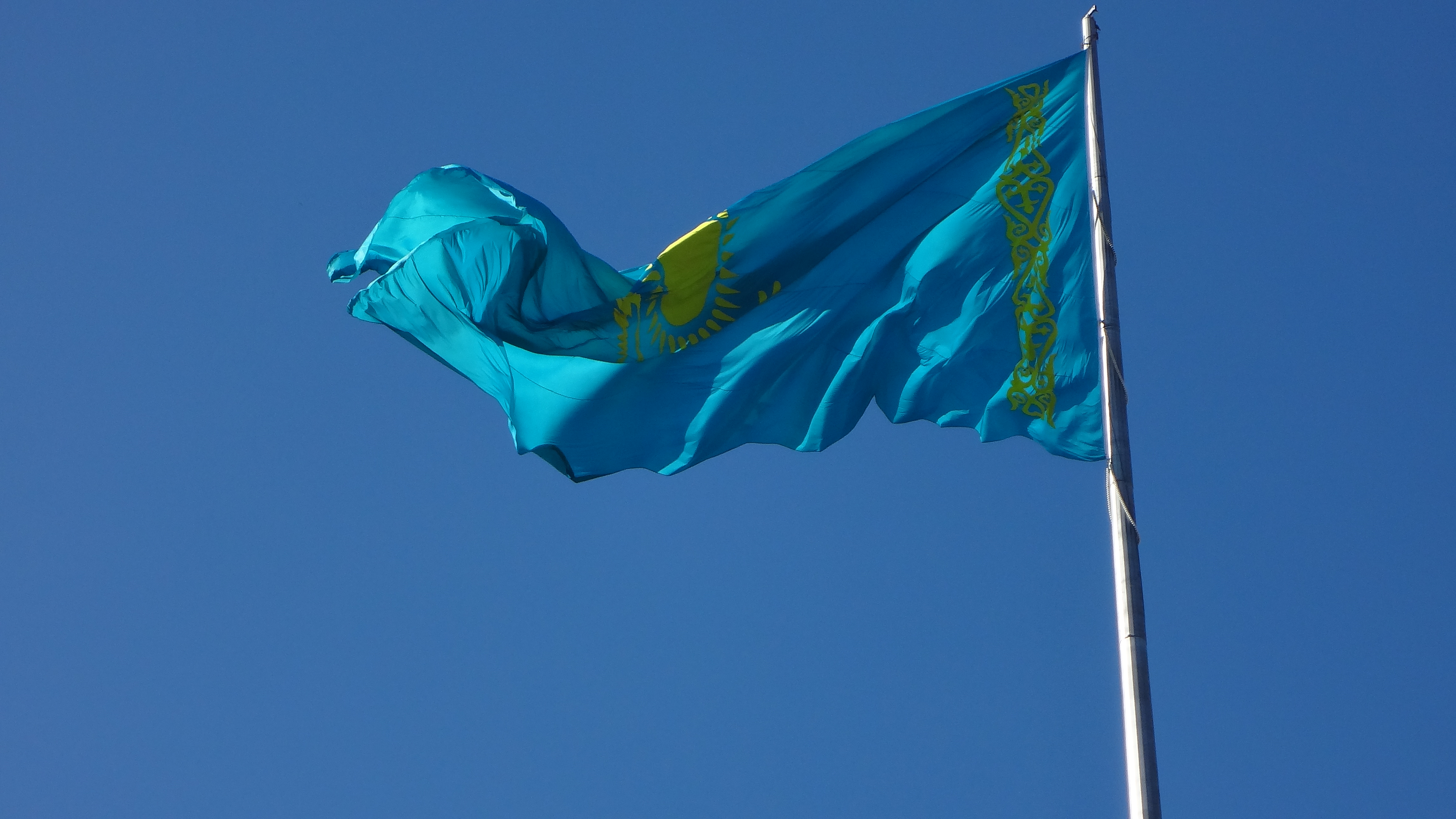 Nine organisations issue a Joint Statement on misguided government move.
(Brussels, October 19, 2023) — The Kazakhstan government's deeply flawed and concerning decision to publish a "register of individuals and entities receiving money or other resources from foreign states, international and foreign organizations, foreign citizens and stateless persons" ("the foreign funding register"), should immediately be reversed, and the register abolished, nine human rights organizations said today. In addition to abolishing this stigmatising and discriminatory list, Kazakhstan's authorities should refrain from any further steps to discredit or obstruct the work of human rights defenders, journalists, and other independent civil society organizations.
The State Revenue Committee of Kazakhstan's Finance Ministry published the "foreign funding register" on September 21, 2023. Organizations and individuals that receive foreign funding for certain types of activities, including providing legal assistance, conducting surveys, and carrying out data collection, analysis, and dissemination, have since 2016 been required to report the receipt and use of such funding to tax authorities. In March 2022, authorities adopted legislative amendments requiring that this information be made public.
The international organizations are concerned that human rights organizations and defenders in Kazakhstan could be subjected to intimidation and harassment from both state and non-state actors as a result of the publication of the list.
While officials in Kazakhstan described the publication of the list as a "trust-building initiative," in fact, the list serves no other purpose except to stigmatize, discredit, and discriminate against those listed on it. Of the 240 entries, many are well-respected and long-established national and international human rights organizations, including the Kazakhstan International Bureau for Human Rights and the Rule of Law, the International Foundation for the Freedom of Speech "Adil Soz," the Youth Media Service of Kazakhstan, the Public Foundation "Ar.Rukh.Khak," the Public Foundation "Kadyr-Kassiet," the International Centre for Journalism "MediaNet," the Public Foundation "International Justice Initiative," FemAgora, Erkindik Kanaty, the Public Association "Echo," Taldykorgan Human Rights Center, the Legal Media Center, the Public Foundation "Nomad Rights," the Public Foundation "Urban Forum," the Environmental Association "Green Salvation," as well as the regional office of the Norwegian Helsinki Committee, which has been operative in Central Asia since 2006, and in Kazakhstan since 2011. Individual human rights defenders also feature on it. The register also includes the tax identification numbers of individuals and organizations listed.
The publication of the "foreign funding register" has already negatively impacted human rights groups in Kazakhstan. On September 25, the public association Echo, which works primarily on election monitoring, received a request from a private bank, Nurbank, in Almaty, to provide documentation confirming the sources of the group's incoming finances and their use thereof. Nurbank staff told Echo's director, Pavel Lobachev, that the bank requested such information to comply with Kazakhstan's Law on Counteracting Extremism and Terrorism. However, on September 27, after Lobachev requested additional justification for the bank's request, Nurbank staff said that they decided to apply additional verifications and control measures after the government published the "foreign funding register."
Authorities in Kazakhstan have previously used tax laws to crack down on local human rights groups. In the run-up to the January 2021 parliamentary elections, more than a dozen Kazakhstani human rights, media, and election monitoring nongovernmental organizations were threatened with heavy fines and the suspension of their activities because of alleged minor, technical mistakes made in forms used to report foreign funding to tax authorities. The allegations against the organizations were only dropped following domestic and international outcry.
The devastating impact of laws targeting foreign-funded human rights organizations and defenders is well-documented. The Russian "foreign agents law" is particularly notorious and has been widely and heavily criticized by international human rights bodies due to its detrimental effect on the rights to freedom of association and expression. First passed in 2012, this law required non-governmental organizations that receive foreign funding and engage in supposedly political activities to register as "foreign agents" and use this stigmatizing label in their work, in addition to being subjected to enhanced state control and burdensome reporting and labelling requirements.
Since 2017, the Russian law has been extended to cover media outlets and individuals engaged in public outreach. In 2020, it was further extended to other categories of individuals receiving foreign assistance as well as to public associations operating without legal entity. And since 2022, no foreign funding is required to qualify as a "foreign agent" – loosely defined "foreign influence" suffices. Many human rights organizations have been slapped with enormous fines and forced to shut down in Russia because of their alleged failure to comply with this repressive law.
There have been recent attempts to adopt similar legislation in Georgia and Kyrgyzstan. While Georgian authorities withdrew their draft law after mass protests, the "foreign agents"-style draft law under review in Kyrgyzstan is currently progressing in parliament (Jogorku Kenesh). On October 17, the Jogorku Kenesh held its first hearing of the highly repressive draft law, but did not put the bill to a vote.
The Kazakhstani authorities should scrap the public "register of individuals and entities receiving money and other resources from foreign states, international and foreign organizations, foreign citizens and stateless persons" and repeal the decree that requires the publication of this stigmatizing list, as well as the legislative provisions that establish a separate, discriminatory reporting scheme for organizations and individuals that receive foreign funding for certain broadly worded activities.
The Kazakhstan government should also refrain from any further measures aimed at subjecting foreign-funded human rights organizations and defenders to stigmatizing, discrediting, and restrictive regulation schemes, which run contrary to Kazakhstan's international obligations to respect the right to freedom of association and create an enabling civic space. Kazakhstan's international partners, including the European Union and United States, should urge the Kazakh government to scrap the list and to protect freedom of association and speech. And finally, the business community and service providers in Kazakhstan should refrain from discriminatory measures targeting human rights defenders and their organizations based on their inclusion in the "the foreign funding register."
Signing organisations
Article19
Civil Rights Defenders
Freedom House
Front Line Defenders
Helsinki Foundation for Human Rights
Human Rights Watch
International Partnership for Human Rights
Norwegian Helsinki Committee
World Organization Against Torture