We walked, and we always will!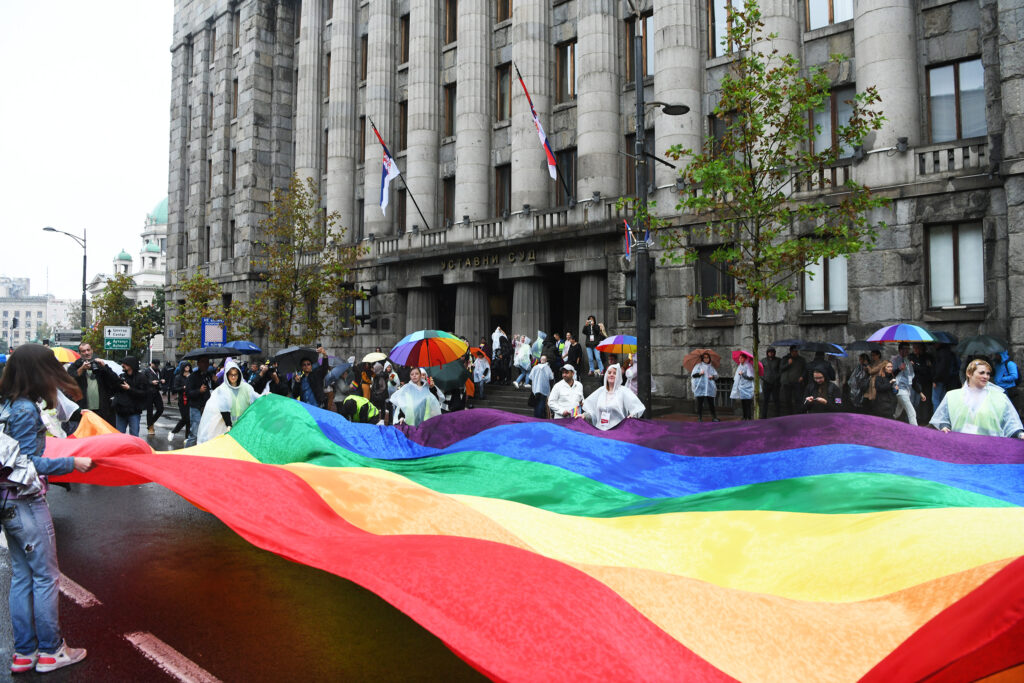 EuroPride 2022 in Belgrade has come to its end. Without a doubt, it has become an historic event for the country and region. Despite heavy rain on Saturday, 17 September, almost 10 000 people gathered on the streets of Belgrade to march together for solidarity and love.
EuroPride week – a story to be proud of
The parade is always the highlight of any Pride festival; no Pride can be imagined without it. But apart from the finale, the EuroPride Week in Belgrade consisted of more than 130 events – the international human rights conference, art exhibitions, theatre plays, performances, shows film screenings, concerts, and informal gatherings.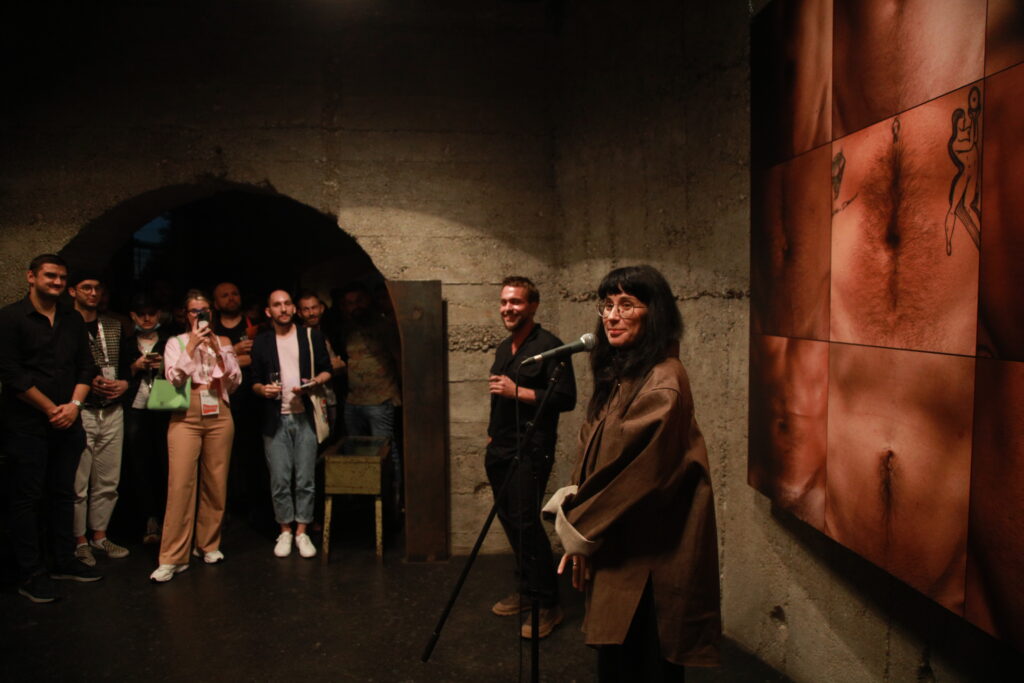 International Human Rights Conference
The International Human Rights Conference, together with the parade, became one of the most significant events of Pride Week. The 4-day event was organised by Civil Rights Defenders and brought together more than 1000 participants from all parts of the world. Among those, members of the European Parliament, officials from EU-states, and Ambassadors. The conference was also visited by Helena Dalli, European Commissioner for Equality; Dunja Mijatović, Council of Europe Commissioner for Human Rights; Gordana Čomić, Minister for Human and Minority Rights and Social Dialogue in Serbia, as well as Ana Brnabić, Prime Minister of Serbia. The conference created a space for learning, discussion, sharing experiences and building plans for creating a better tomorrow.
Live streaming of the plenary sessions of the conference can be found on Civil Rights Defenders' YouTube channel.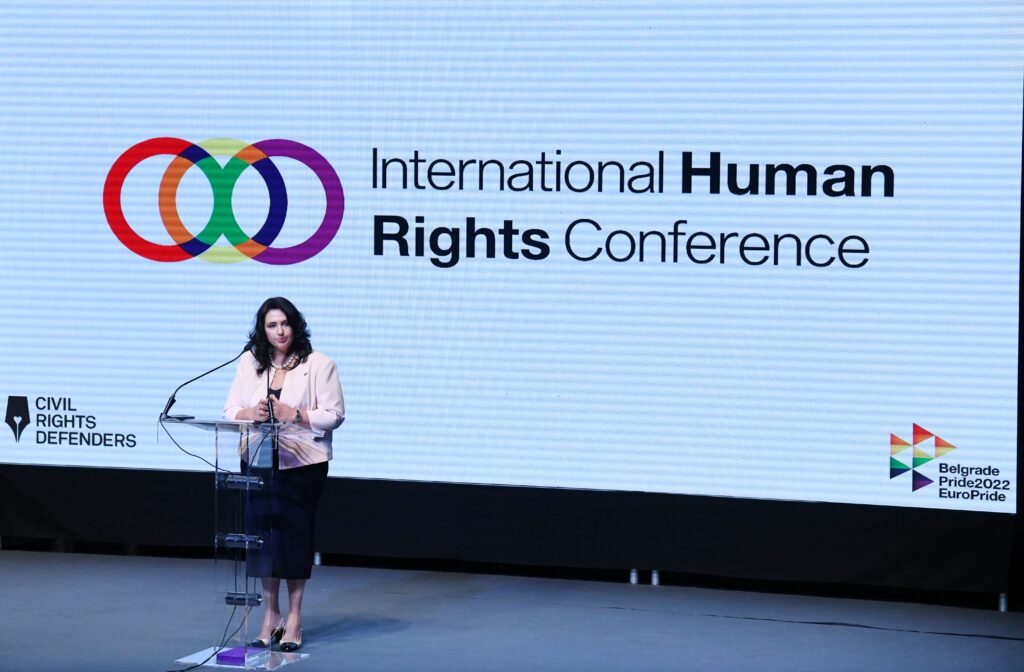 The largest and most important parade in Belgrade yet
Even one day before the scheduled Parade, organisers of EuroPride were not confident that it will take place, due to the ban that was imposed earlier by police. But, thanks to tireless work from the organisers, numerous appeals and searching for solutions, a new route of the walk was approved.
On Saturday, 17 September, participants started gathering on the streets of Belgrade carrying rainbow umbrellas, flags, and signs. The heavy rain didn't stop people from going out on the streets, to protect human rights, and to stand up for love and equality.
Unfortunately, several incidents took place after the parade as participants of EuroPride were walking back to their hotels. Several activists were attacked. Fortunately, no one was seriously injured. We are monitoring the situation and keeping in contact with the activists to ensure their well-being.
This year, EuroPride in Belgrade showed a fight that many organisations, activists and LGBTI+ persons are going through. But it has also shown the significance of support and solidarity. We at Civil Rights Defenders are proud to have helped organising EuroPride 2022., The event has been a major step for LGBTI+ rights in the Balkan region, and beyond.