Backlash for the LGBTI+ movement in Uganda – Sexual Minorities Uganda suspended by authorities  
Friday 5 August, as thousands of LGBTI+ activists were preparing for Stockholm Pride, we were shocked to learn that the Ugandan government has decided to suspend all operations of LGBTI+ organisation Sexual Minorities Uganda (SMUG).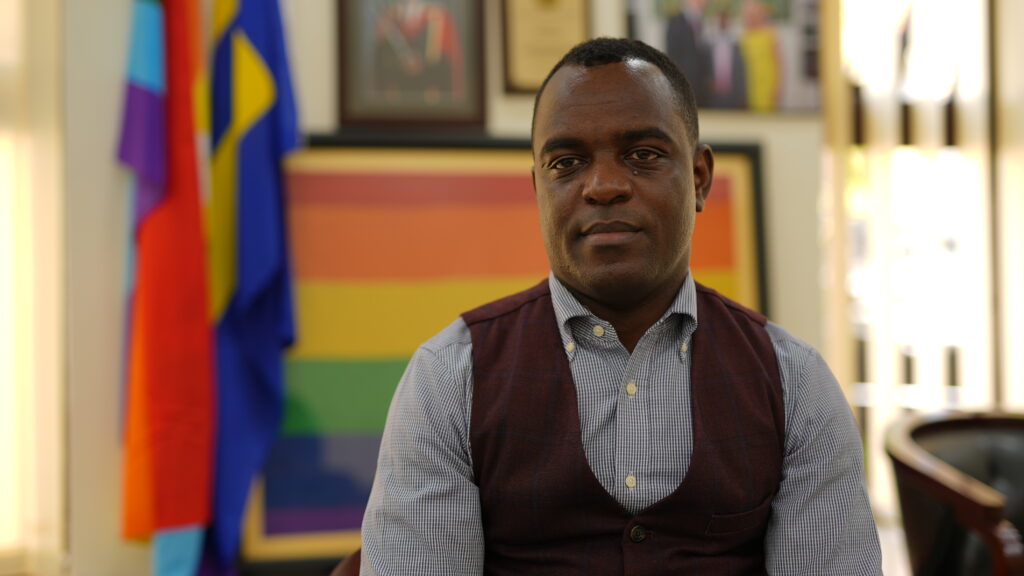 The NGO Bureau, a government body monitoring NGOs in Uganda, claims the reason behind the suspension is that that SMUG is not properly registered and lacks necessary documentation. However, SMUG's applications to register have been rejected as the Bureau finds the organisation's name "inappropriate." Frank Mugisha, Executive Director of SMUG and recipient of the Civil Rights Defender of the Year Award 2022, is convinced that this is merely a pretext for targeting the LGBTI+ movement.
"This is a clear witch-hunt rooted in systematic homophobia that is fuelled by anti-gay and anti-gender movements that have infiltrated public offices, aiming to influence legislation to erase the LGBTI+ community", says Frank Mugisha in a statement published on Friday.
The suspension has been preceded by a series of harassments towards SMUG from police and authorities during the summer. In May this year, two of SMUG's staff members turned to the local police station to report an attack on their office. The staff members were arrested and held in custody for four days, charged with "promotion of homosexuality and recruitment of people into homosexuality". Since then, police have opened investigations on three additional SMUG staff members, including Frank Mugisha, for "recruitment to homosexuality".
In June SMUG learned that their office was under surveillance by the NGO bureau upon order of the police.
This is not the first time that the bureau investigates SMUG, nor the first suspension of civil society organisations on controversial administrative grounds. The suspension of 54 civil society organisations in August 2021 by the same bureau was criticised for being restrictive and politically motivated.
"SMUG is at the very core of the LGBTI+ movement in Uganda, this suspension could have a devastating impact on the whole community. We are monitoring the situation closely and will continue supporting SMUG to resume operating", says Gabrielle Gunneberg, Global Director at Civil Rights Defenders.
Homosexuality is criminalised in Uganda, and discrimination against LGBTI+ people is widespread. In July, a prominent member of the LGBTI+ community was found murdered. An important part of SMUG's work is to provide shelter and protection to LGBTI+ people at risk.
"This suspension means that our life-saving work is on hold, that we cannot protect LGBTI+ people who are in danger", says Frank Mugisha.
Read SMUG:s statement about the suspension here.
Read more about Frank Mugisha and SMUG here.