Between grief, anger and celebration: LGBTI+ community in Europe facing difficult times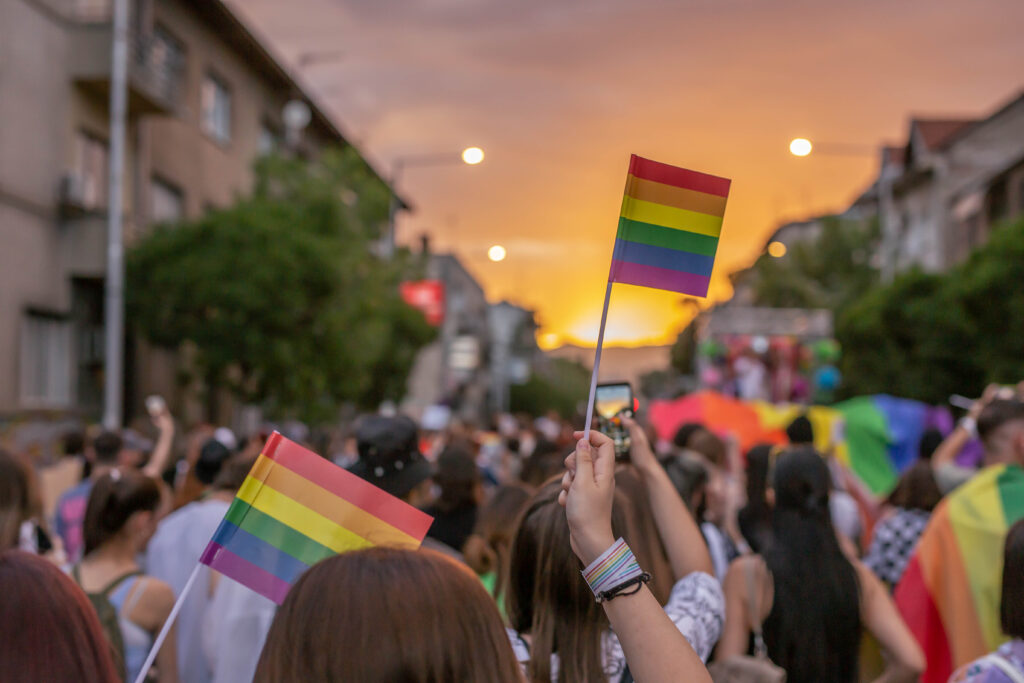 Last week was certainly difficult and emotional for the LGBTI+ community. On Saturday, Europe woke up to horrifying news about the attack during Oslo Pride. The very next day one of the biggest mass arrests of LGBTI+ activists happened in Istanbul. At the same time, Western Balkan countries successfully hold the largest Pride Parades in their history, gathering thousands of people. We have gathered some of the latest events in LGBTI+ rights that happened recently, and asked ourselves a question "In which direction are we heading?"  
A tragic night in Oslo
In the early hours of Saturday, a gunman opened fire outside several locations in Oslo, including London Pub, one of the city's most popular gay bars. As a result, 2 people were killed and more than 20 were injured.
According to the latest Rainbow report of ILGA-Europe, which evaluates equality and rights of the LGBTI+ community, Norway ranks the 4th place among 49 European countries. However, as we can see, even in places that are among the safest in the world, freedom and security are never assured. 
"The horrifying events that happened in Oslo have again showed us that the LGBTI+ community still can't feel safe anywhere, and their rights are not guaranteed," says Goran Miletić, Civil Rights Defenders Director for Europe and MENA, who has been attending Oslo Pride together with partners. 
Even though the Pride Parade, which was planned to take place the next day was cancelled, thousands of people gathered on the streets, and the entire city got covered with flowers and rainbow flags. Even though citizens and guests of the Norwegian capital were devastated over what happened the night before, they stood up, showing their support for the LGBTI+ community and respect for human rights. It was an important message and a powerful gesture.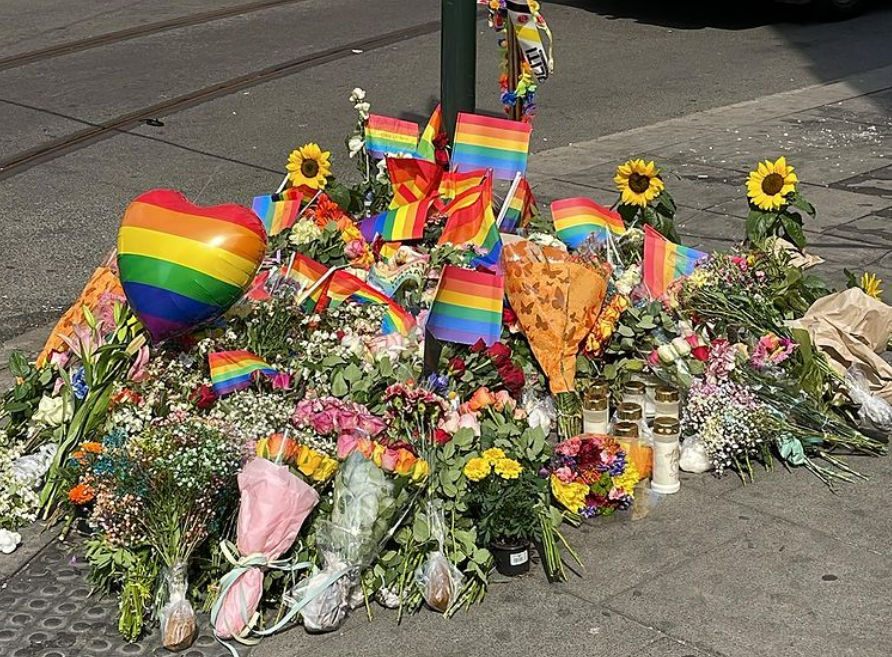 Silenced voices in Istanbul
In 2014, more than 100,000 people attended Pride Parade in Istanbul. Sadly, that was the last year authorities gave permission to organise it. Every year since it has been banned due to security reasons. However, other Pride events and activities have still been allowed. Until this year. On Monday, 20 June, Istanbul authorities banned the city's 30th Pride Week. 
Despite that, on Sunday, 26 June, thousands of LGBTI+ activists and supporters showed up around Taksim Square to show their support to the community and protest the restrictions. A peaceful gathering was abruptly intervented by police, and as a result, 373 people were detained.  
Mustafa Sarıyılmaz from Civil Rights Defenders, who was attending the event in Istanbul on Sunday, has witnessed everything that happened on that day:
"When I was trying to reach the designated area with my friends around noon, we noticed that all streets connecting to Istiklal were blocked by police. Only tourists were allowed to pass. In the beginning, police started taking in custody people sitting in cafes. I was lucky enough not to be detained. Yet the more I see these attacks happen, the angrier I get. But at the same time when I see resistance and resilience of the LGBTI+ community, hope takes over the anger. It reminds me of the reason why every single year I'm out in the streets. The more oppression is applied by forces and government officials, the stronger we get." 
All of us express solidarity with activists, organisers and supporters of the LGBTI+ community in Turkey.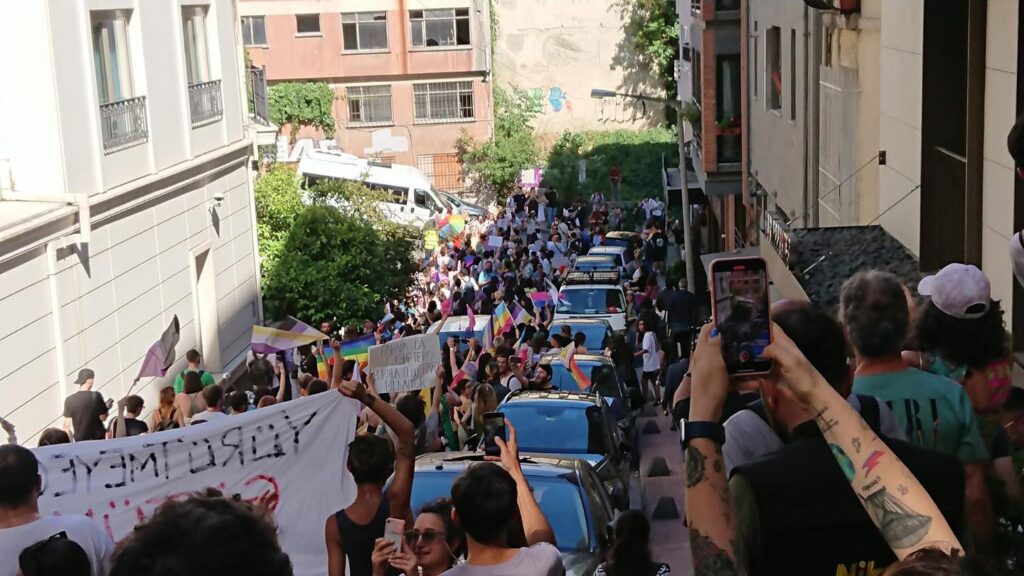 Celebration of love and diversity in Skopje
While Europe was going through devastating events last week, Skopje gathered thousands of people in a true celebration of love. The third Pride Parade in the capital of North Macedonia successfully took place on 25 June under the slogan "Come Out for Love! Dignity. Equality. Justice".
Besides the Parade on Saturday, Skopje Pride offered its visitors a rich cultural and entertaining program, with live music performances, performances by drag queens from the country and the region, and DJ sets.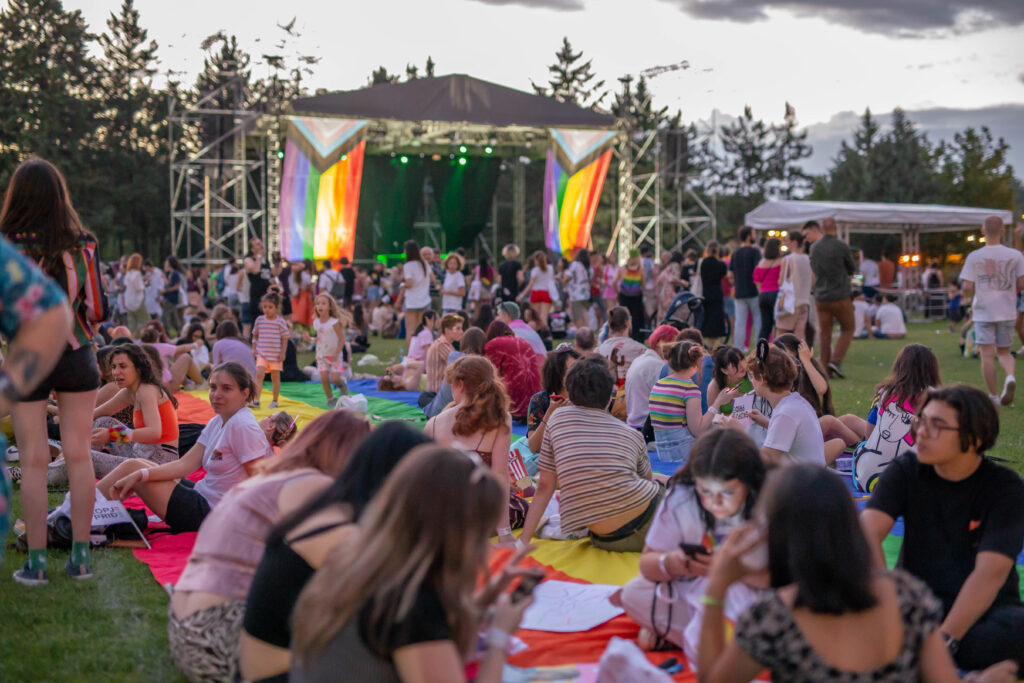 "Family gathering" in Sarajevo
Another city from the Western Balkan region, Sarajevo, has successfully held its third Pride Parade on 25 June. Participants marched through the city centre in a positive atmosphere and like other countries in Western Balkans, such as Albania and Kosovo, this year's Pride theme brought up an important and complex topic – family.  
According to the organisers of Sarajevo Pride March 2022, "With the slogan "Family gathering" we want to say that the Pride March is a place where every one of us can be who we truly are. We hope that we will build spaces and places outside of the march that will be safe and supportive of sharing one´s authenticity."
We are proud of our long-lasting partnership with Skopje and Sarajevo Prides and are beyond happy to see significant positive changes for the LGBTI+ community in the Western Balkans region.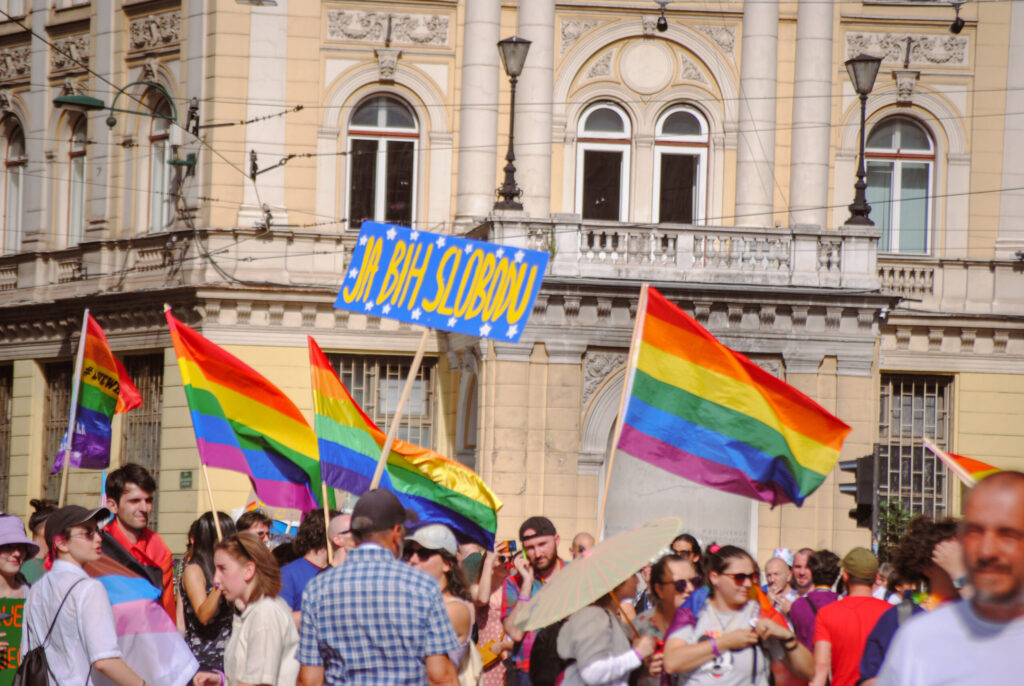 Hope for a better future
The diverse events that happened in such a short period of time are leaving us heartbroken, but also full of hopes. It showed Europe and the world, that progress is happening, but at the same time, freedoms gained should not be taken for granted and can easily be lost.  
We at Civil Rights Defenders will always stand together with people in need and protect human rights for as long as we exist.  
Read more about how Civil Rights Defenders support LGBTI+ rights