"We are family" – Tirana is Ready for its 11th Pride Parade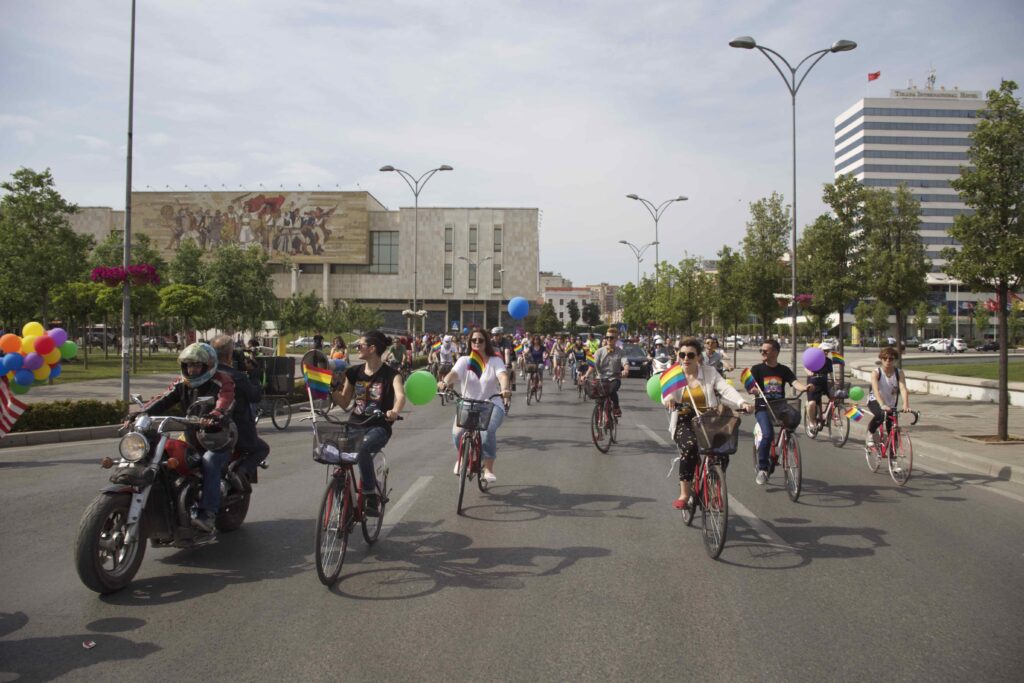 On 21 May, the eleventh Tirana Pride is taking place in the capital city of Albania. The theme of this year is "We are family!". Besides the parade itself, the organisational committee and local activists will hold a number of supporting events – panel discussions, workshops, and cultural events. Civil Rights Defenders organises several activities during the Pride week.
LGBTI+ rights in Albania
The LGBTI+ community remains one of Albania's most discriminated and marginalised groups. Discrimination and exclusion are common both in people's private lives and in society at large. comm. LGBTI+ people continue to face hate speech, threats, and even physical violence. Moreover, the perpetrators are rarely punished, despite laws addressing hate crimes and discrimination.
Despite a tendency for positive changes in both national laws and public attitudes, the LGBTI+ community in Albania is still lacking several rights and face difficulties in everyday life.
Therefore, the role of the Pride parade cannot be overestimated – not only because it promotes love, acceptance, and diversity, but also because it highlights the important human rights issues that exist in Albania.
"We are family"
Two years after the pandemic, Tirana Pride returns to celebrate diversity, love, solidarity, and the relation between members of the community and their families. The slogan of this year's Pride – "We are family!" – conveys a message of love and family warmth. The aim is to raise awareness of the importance of the family and its diversity
"We are a family" – because our community over the years has shown solidarity and become a big family to each other. Our family relies on unconditional love, care, respect, and acceptance of each other. "We are family" – because LGBTI+ families are undisputedly part of families: our families! They are part of our society. They are nurtured by love and devotion to differences, challenges, and sacrifice against hate and discrimination," says Xheni Karaj, one of the most influential LGBTI+ activists in the region, founder and Executive Director of Aleanca LGBT, and also the recipient of the Civil Rights Defenders of the Year Award 2022, about this year's theme.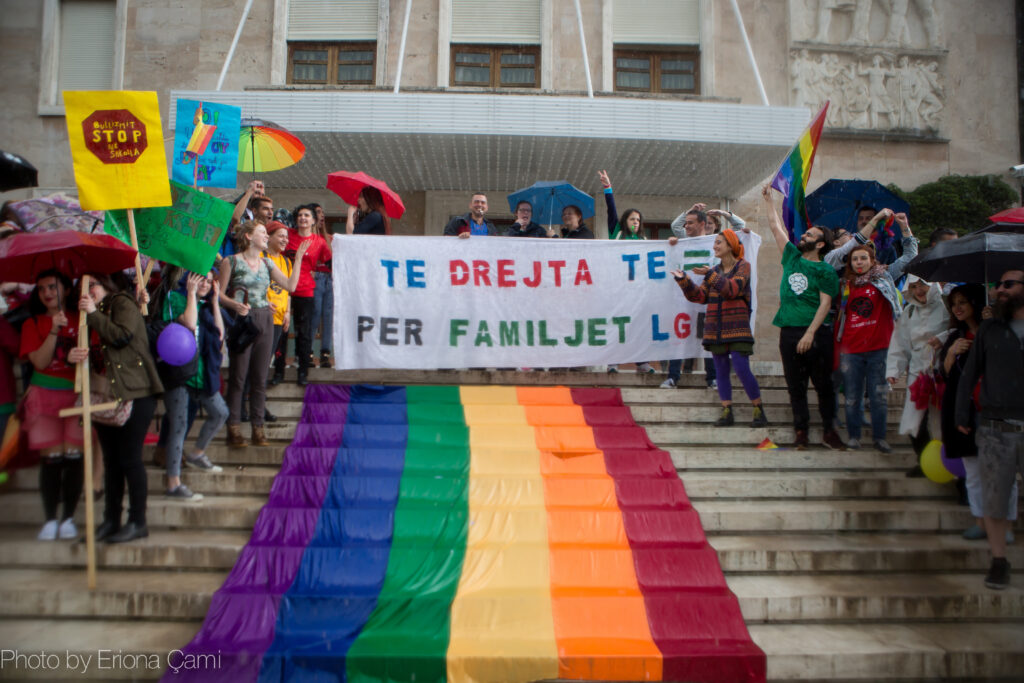 Highlighted events
Pride Week is a unique and multidimensional event. A variety of activities that highlight various aspects of human rights enjoyed by members of the LGBTI+ community and their implementation in practice in Albania and in the Western Balkans takes place. These events simultaneously identify the relevant issues and challenges encountered in LGBTI+ people's daily lives.
In order to advance the discussion and increase public awareness, Civil Rights Defenders organises three roundtable discussions with the participation of experts from Albania and the Western Balkan region. The discussions will shed light on very important issues that need to be addressed to propose effective and sustainable solutions. These discussions will potentially initiate a public debate on relevant issues and aim to change or advance the public discourse on LGBTI + rights.
Roundtable discussion: "On the importance of integration in social movements"
Solidarity between vulnerable social groups is among the essential actions that contribute to a more inclusive and equal society. During this discussion, we will focus on the importance of interaction between vulnerable groups such as the LGBTI+ community, the Roma and Egyptian communities, people with disabilities, women, etc. in Albania and in the Western Balkans region.
When: 19 May, 16:00 – 18:00
Where: Destil Creative Hub Tirana
Roundtable discussion: "On the legal framework in the Balkan region for LGBTI+ people"
Most European countries are in the process of advancing LGBTI+ rights. This roundtable will discuss the legal framework regarding their rights, as well as exchanging various experiences and (lack of) the will of relevant institutions to advance and respect the rights of LGBTI + people in relevant countries.
When: 20 May, 14:00 – 16:00
Where: Tulla Center, Tirana
Roundtable discussion: "Pride marches in the Balkans and strengthened anti-LGBTI + movement in the region"
Pride Marches in the Western Balkans have a special meaning as they remain the main and most visible activity of LGBTI + persons. The discussions at this roundtable will reflect on the meaning of Pride in different contexts and its evolution over the years, as well as the current challenges it is facing, such as the strengthening of the anti-LGBTI + movement.
When: 20 May, 16:00 – 18:00
Where: Tulla Center, Tirana
Civil Rights Defenders Award Ceremony
In April this year, Xheni Karaj became a recipient of the Civil Rights Defenders of the Year Award 2022, together with Frank Mugisha, LGBTI+ activist and human rights defender from Uganda. To greet this event and celebrate the Award, there will be a discussion held between Mr. Goran Miletic, Director for Europe and MENA, Deputy Global Programme Director, Civil Rights Defenders, HE. Elsa Håstad Ambassador of Sweden in Albania, and Mrs. Delina Fico, Director of Civil Society Programs, East-West Management Institute, Inc.
When: 20 May, 19:30
Where: Tulla Center, Tirana
Pride Parade
The Pride Parade on 21 May is the highlight and culmination of the week of events. It will start at 11:00, from Mother Teresa Square in Tirana. Join us for a celebration of love, and become part of a family, in which people value freedom, diversity and equality!