Nordic Rule of Law Forum 2022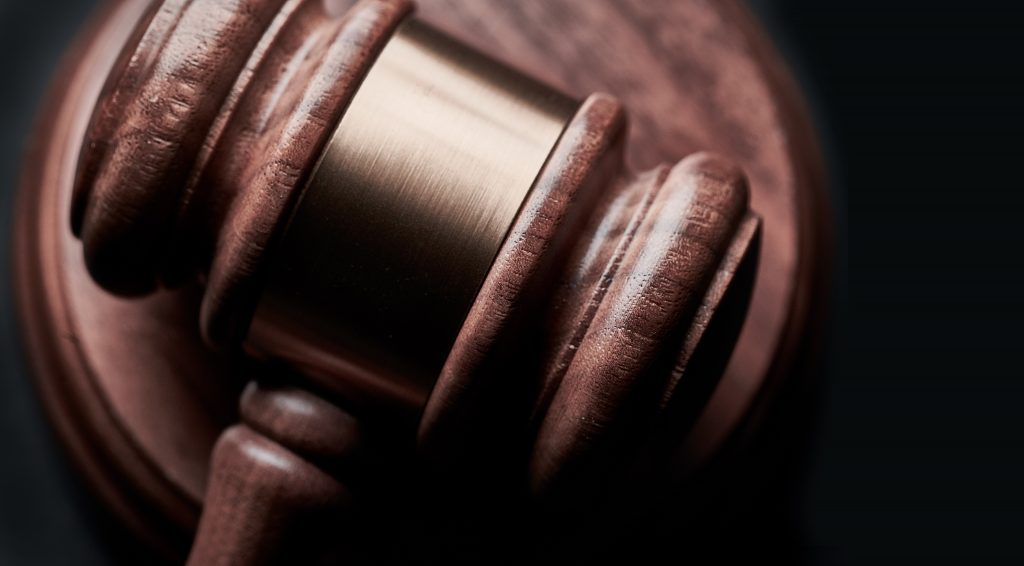 Criminal Policy and Procedure – The State of Play
30 September 2022 – Stockholm, Sweden
Criminal policies and procedures are changing rapidly in countries across Europe, with numerous governments taking steps to introduce harsher sentencing regulations and increasingly repressive measures. This trend can be described as Penal Populism – or as the implementation of necessary methods to effectively combat serious violent crime. During this Forum, we will take a closer look at these developments and how they affect the rule of law and international human rights standards.
---
Programme
09:30-09:45 Opening Session
SESSION 1 DETAILING THE PROBLEM
09:45-10:15 (KEYNOTE LECTURE/SPEECH): The Rule of Law Crisis and the Responsibility of the Legal Profession
Laure Baudrihaye-Gerard, Fair Trials
Laure is Fair Trials' European Legal Director. Laure leads Fair Trials' work on criminal justice reform in Europe and the organisation's engagement with European regional authorities, as well as in strategic litigation in regional and domestic courts. She has authored reports and articles on pre-trial detention and more recently on criminalisation and policing.
Laure studied English and French law (King's College London and Universite de Paris I, Pantheon-Sorbonne) and EU law (College of Europe). Before joining Fair Trials, she worked as a lawyer (qualified in England & Wales), representing and advising clients on government investigations and in EU law-related disputes. Laure is also a qualified criminologist (Universite Libre de Bruxelles) and is a prison monitor in a large Brussels prison, presiding a review board that receives complaints from detainees against the prison administration.
10:15-11:15 European Norms and Mechanisms to Uphold the Rule of Law
This panel discussion will consider mechanisms for protecting human rights and the rule of law by focusing on relevant regional institutions in Europe and their role in assessing and addressing actions taken at the national level with regards to developments in criminal procedure.
Moderator: Anna Rogalska Hedlund
Ledi Bianku, Associate Professor, University of Strasbourg and Former Judge, European Court of Human Rights, Albania
Erik Wennerström, Judge, European Court of Human Rights, Sweden
Paul Lemmens, Judge, European Court of Human Rights, Belgium
11:15-11:30 Coffee Break
11:30-12:45 Social Challenges amidst the Drive for Harsher Criminal Justice Measures
In this session, panellists will critically examine how the shifting discourse on criminality and the role of the penal system encroach on different spheres of public and private life. The panel will reflect on social, cultural, and political issues raised in the wake of developments in criminal procedure and policy, including discriminatory practices by law enforcement, the rights of the criminal contra the rights of the victim, and the pervasive trend of conflating migration with criminality. 
Moderator: Dennis Martinsson, Assistant Professor, Stockholm University
Lars Arrhenius, Equality Ombudsman, Sweden
Vanessa Barker, Professor, Stockholm University
Michala Clante Bendixen, Chairman, Refugees Welcome – Denmark
Alexandra Ivankovic, Deputy Director, Victim Support Europe
---
12:45-14:00 LUNCH
---
SESSION 2 NUANCING THE DEBATE
14:00-15:00 Comparative Criminal Procedure: Policy Developments in the Nordics and Western Balkans
Panellists from these two regions will describe and analyse developments in criminal procedure within their respective domestic judicial systems as well as the effect of such developments on the rule of law and protection of human rights.
Moderator: Christian Åhlund
Mia Edwall Insulander, Secretary-General, Swedish Bar Association
Mikkel Lindberg Laursen, Senior Adviser, Danish Institute for Human Rights
Mirjana Lazarova Trajkovska, Supreme Court judge and former Judge of the European Court of Human Rights, North Macedonia
15:00-15:30 Coffee Break (Fika)
15:30-16:45 Rule of Law and Effective Law Enforcement: Is There a Conflict?
In this session, practitioners from across the legal profession will share their insights on the practical dimensions of legal and political developments in criminal procedure and consider the impact on their day-to-day work. Building upon the discussions and insights from the preceding sessions, the panel will also discuss whether there is a conflict between effective criminal justice measures and protecting human rights and the rule of law.
Moderator: Anne Ramberg
Johan Eriksson, Attorney, Försvarsadvokaterna
Ivana Jelic, Judge, European Court of Human Rights, Montenegro
Anders Perklev, President, Svea Court of Appeal,  
Former Prosecutor-General of Sweden
16:45-17:00 Closing Session
17:00-18:00 Mingle
Guests are invited to continue the conversation over light snacks and drinks.
---