Russian dad detained for anti-war poster in his window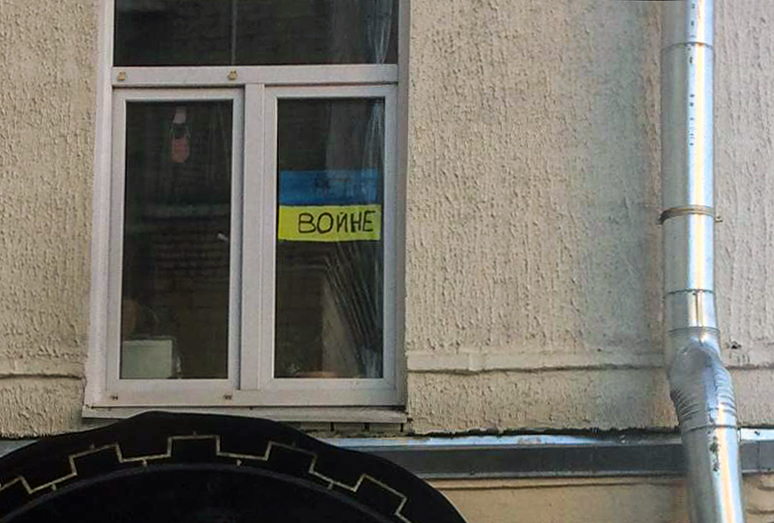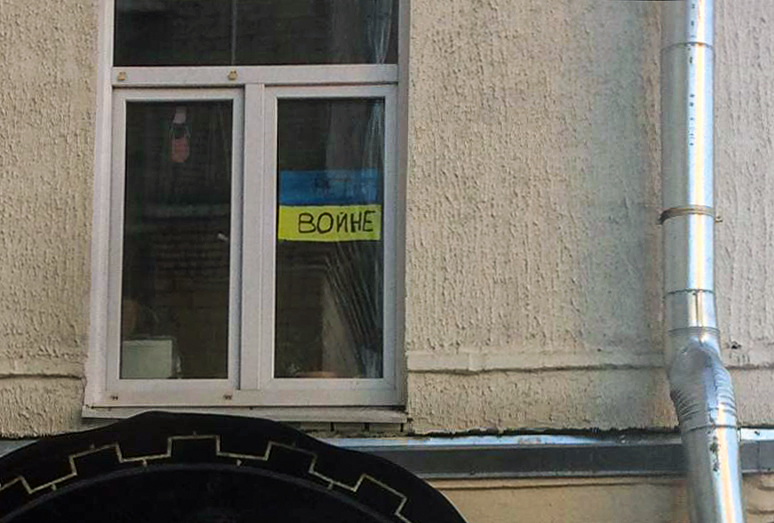 One morning after the invasion, police came knocking on Mika's door. His crime – a small Ukrainian flag he drew together with his daughter, with the words "No to war" written on it.
The day after Russia's invasion of Ukraine, Mika, an editor and audio producer, placed a poster with the Ukranian flag and the words "No to war" in his apartment window in Moscow. He drew the poster together with his ten-year-old daughter.
The following morning, a local police officer knocked on the door and ordered Mika to take down the poster and come with him to the police station. He spent three hours there and was ordered to come back three days later. When he returned, he received information that he was considered a part of a "hidden form of mass protest."
"I have been detained before, during the rallies against the annexation of Crimea. But that was on the street, not in my apartment. This is something new," says Mika.
Arrested for protecting his daughter
More than 13,503 people have been detained during anti-war protests in Russia since the invasion. One of them is Mika's friend. His 14-year-old daughter wanted to attend an anti-war rally and he went with her to make sure nothing would go wrong. But something did go wrong. Mika tells us that a police officer hit the 14-year-old girl with a rubber baton. When the father asked the policeman what he was doing, he was pushed down on the street. Mika's friend was violently arrested just because he wanted to keep his daughter safe.
International media has reported that five children aged 7 to 11 and their mothers were detained in Moscow for holding up peace signs and laying flowers on the Ukrainian embassy earlier last week.
Despite the harsh crackdowns, people across Russia have defied police threats and taken to the streets to protest the war. Showing your opposition takes courage, as attending demonstrations can have serious consequences including fines, arrests and even imprisonment.

Read more about ongoing resistance in Russia here.