Belarus: One Year and Counting Behind Bars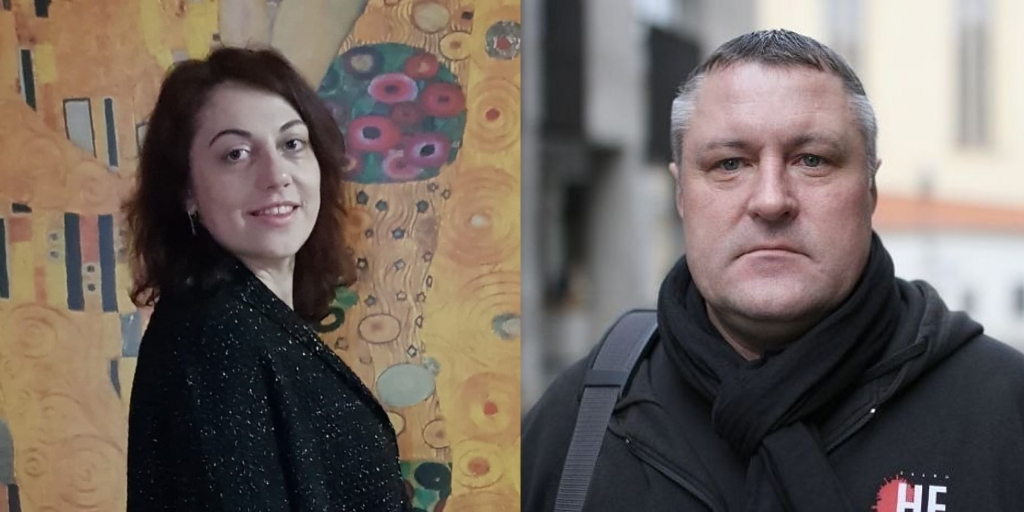 One year ago, the Belarusian police detained Leanid Sudalenka, head of the Homel branch of Human Rights Centre Viasna, and Tatsyana Lasitsa, an activist who volunteers for the branch. Following a closed-door trial in November last year, both were convicted and sentenced to three and two and a half years in prison.
Leanid and Tatsyana are just two of several currently detained Viasna members. The authorities have specifically targeted Viasna, Belarus's leading human rights organisation. The crackdown is an apparent attempt to silence them for the brave human rights work they have done for several decades, especially following the largely contested presidential elections in 2020. On 14 January this year, a regional court in Homel denied both Leanid's and Tatsyana's appeals. They continue to remain behind bars, and today there are five more Viasna activists who join them, charged with unfounded criminal offences for carrying out their legitimate human rights work.
Catastrophic Situation
The ongoing situation regarding political prisoners in Belarus is catastrophic. There are almost 1000 political prisoners in the country, and the number grows daily. Viasna has documented numerous cases of torture and ill-treatment of persons imprisoned on political grounds and those sentenced to administrative imprisonment for participating in peaceful protests. Victims have described being beaten, kept in prolonged stress positions, and use of electric shock by the authorities. Authorities of detention facilities and prisons are intentionally creating inhumane conditions for political prisoners by blocking access to the restroom and shower and not providing bedding. There are also many reports of cells that are overcrowded and lack oxygen. Psychological methods of torture are also used against political prisoners by making threats to life and health and by deprivation of medical care. Several prisoners have reported sexual abuse. There has been no investigation into the allegations of torture and ill-treatment against peaceful protestors, and the Belarusian authorities have not opened any criminal cases to address this.
Civil Rights Defenders strongly condemns the ongoing repression against Viasna and civil society in Belarus. We call on the Belarusian regime to immediately release all detained Viasna activists and all political prisoners in the country.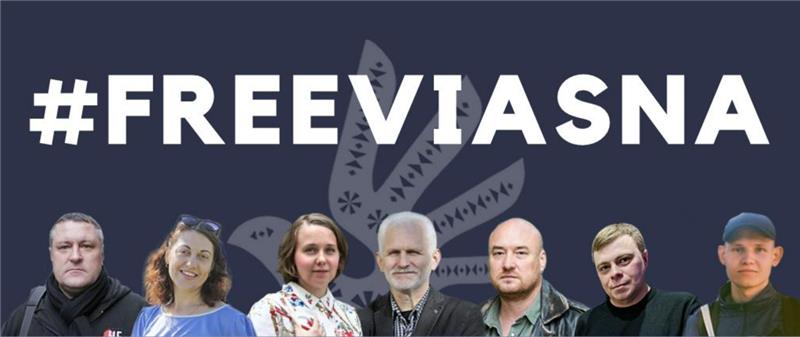 Background
Founded in 1996, Viasna is a leading human rights group in Belarus and has been actively monitoring and documenting human rights violations following the August 2020 disputed presidential elections. Viasna has faced harassment and interference from the Belarusian authorities throughout its existence. In 2003, the authorities deregistered the organisation, and despite numerous attempts to re-register, Viasna has been forced to continue its work without official registration. In 2011, the Chair, Ales Bialiatski, was sentenced to four and a half years in prison on tax evasion charges and served almost three years of his sentence before being released in an amnesty in 2014. In July 2021, Ales Bialiatski was detained again and is now one of seven detained Viasna activists.

Today, Viasna activists Marfa Rabkova, Andrei Chepyuk, Tatsyana Lasitsa, Leanid Sudalenka, Ales Bialatski, Valiantsin Stefanovich, and Uladzimir Labkovich are detained.
Read more about the detained Viasna members here.
Read more about Leanid's and Tatsyana's case here.