Belarus: Human Rights Activists Must Be Released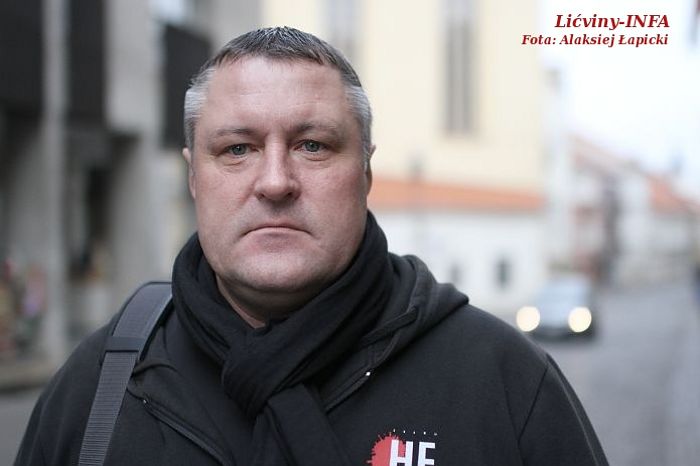 On 18 January, the Belarusian police detained Leanid Sudalenka, human rights activist and head of the Homiel branch of Human Rights Centre Viasna, and his assistant, Maryia Tarasenka. Tarasenka was later released, but in the meantime the authorities arrested another Viasna volunteer, Tatiana Lasita, showing their intention to deliberately target Viasna as a human rights organisation. These actions are clearly politically motivated and aim at stopping their legitimate human rights work.
Since 18 January, prominent human rights defender Leanid Sudalenka is held in detention as the authorities see him as suspect in a criminal case under article 342 of the Criminal Code (organisation or active participation in group actions which gravely breach public order).
These latest attacks against human rights defenders are taking place in a context in which the authorities are further cracking down on peaceful protesters and on those who support them or denounce abuses by law enforcement. Foreseeing his arrest, Leonid Sudalenka prepared a statement to denounce the lawlessness of the authorities' actions against him. He also highlighted the systemic harassment of human rights defenders in Belarus:
"We are faced with the criminalisation of our peaceful activities, systemic harassment and intimidation, arbitrary detention, degrading treatment, restrictions on movement, and discrimination based on our beliefs".
Several activists have been detained and arrested in recent months solely because of their legitimate human rights work. Viasna's activist Marfa Rabkova was arrested on 17 September and later charged under part three, article 293 of the Criminal Code (training or other preparation of persons for participation in mass riots, or financing of such activities). She is still in pre-trial detention and, if found guilty, she could face up to three years of prison. Other activists such as Andrei Chapiuk are also in pre-trial detention or have been subjected to administrative prosecution.
Representatives of major Belarusian human rights organisations have called for the release of Leonid Sudalenka and for all charges against him to be dropped. Civil Rights Defenders joins this call and voice our concern regarding the increasing numbers of attacks against Belarusian human rights defenders and their organisations.
We also call on the international community to highlight these cases and to use all possible channels to urge the Belarusian authorities to put an end to this wave of repression against civil society representatives and release all political prisoners.