Civil Rights Defender of the Year OVD-Info Labelled as a 'Foreign Agent'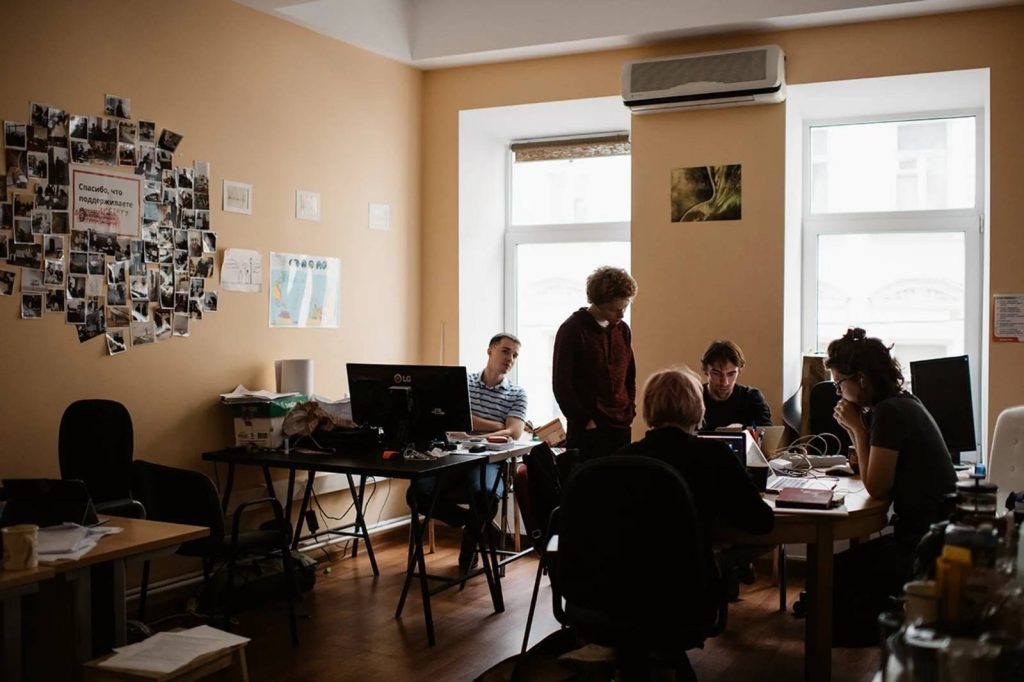 In a coordinated attack on Russian civil society, a large number of organisations, individuals and media outlets have been labelled as 'foreign agents' today by Russian authorities. Among the targeted media outlets is the independent media and human rights project OVD-Info, recipient of the Civil Rights Defender of the Year Award 2021. Civil Rights Defenders expresses deep concern about the developments and condemns the authorities' actions. As a foreign agent, OVD-Info now faces severe setbacks in their work.
---
Read a statement from OVD-Info in English and in Russian.
---
The 'foreign agent' legislation enables Russian authorities to – at their discretion – label political organisations and individuals who receive foreign funding or engage in political activity as 'foreign agents'. This label, and the stigma surrounding it, stifles civil society and curtails individuals' right to freedom of association. Since the Russian State Duma passed new amendments to the law in December 2020, it has been used to silence human rights activists, critical journalists, and the political opposition at an increasing rate. Beyond OVD-Info, two independent media projects, three NGOs, one unregistered group and 22 individuals were labelled as 'foreign agents' today. They are now burdened with discriminatory obligations, starting with labelling themselves as 'foreign agents'.
"Civil Rights Defenders stands in solidarity with OVD-Info and the targeted organisations and individuals. We strongly condemn the Russian authorities' actions. OVD-Info's work is legitimate and immensely important to the struggle for a democratic Russia. The labelled organisations must be allowed to carry out their work," says Ana Furtuna, Eurasia Director at Civil Rights Defenders.
About OVD-Info
OVD-Info is an independent human rights project focusing on the political persecution of those who exercise their right to peaceful assembly. They provide information on arbitrary arrests during protests offer legal aid to those who have been arrested. They have been described as "Russia's lifeline for arrested protesters".
The right to freedom of assembly has become one of the most attacked rights in Putin's Russia, where the regime frequently cracks down on dissent. People exercising their constitutional right to participate in peaceful demonstrations are one of the main targets for political persecution.
During the last 10 years, OVD-Info has become an essential resource for the victims of political persecution in Russia, as well as for civil society and independent media. Many key reports on freedom of assembly in Russia use the monitoring and analytical materials that OVD-Info provides. Both domestic and international media outlets rely on their data. During the 2020/2021 protests in Russia, OVD-Info was essential in providing data on the number of arrested protesters.