Interview: Russian Activist Olga Podoplelova on Working for a 'Foreign Agent' Organisation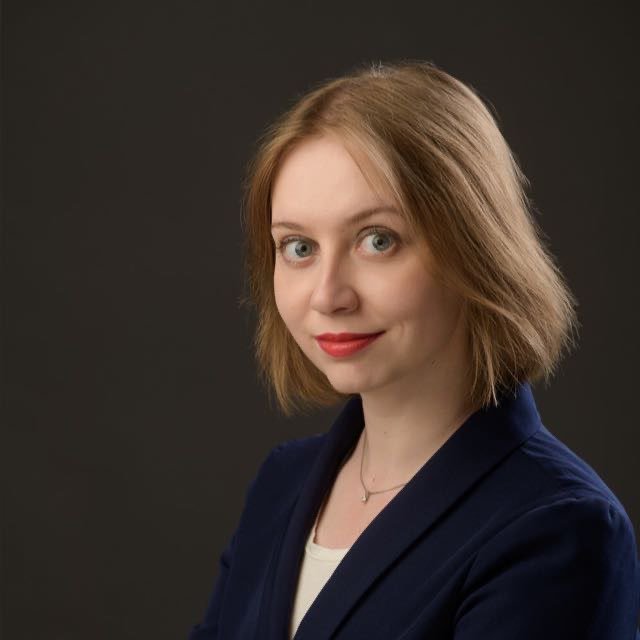 Russia's 'foreign agent' law allows the authorities to recognise any individual or organisation as a 'foreign agent' if they receive foreign funding and engage in so-called 'political activity' – a vaguely defined term in the legislation.  This label, and the stigma surrounding it, has stifled civil society and curtailed individuals' right to freedom of association. Since the Russian State Duma passed new amendments to this law in December 2020, it has been used to silence human rights activists, critical journalists, and the political opposition at an increasing rate. As of May 2021, 75 organisations, 15 media outlets and five individuals are recognised as 'foreign agents' in Russia. We spoke to Olga Podoplelova from Russia Behind Bars (RBB), a foundation designated as a foreign agent in 2018, about the implications of the law for the organisation and Russian civil society.  
The following represents the opinion of the interviewee and does not reflect the opinions of Civil Rights Defenders or any affiliated organisations.
Why has Russia Behind Bars (RBB) been labelled a 'foreign agent'?
This decision was made by RBB to be included in the list of 'foreign agents' after we received long-term foreign financing for one of our projects. The project aimed to monitor the situation in places of detention, identify crucial problems, and suggest a plan for reforming the Russian penitentiary system. This activity would have been deemed 'political' anyway, so the Foundation chose to label itself a 'foreign agent' voluntarily.
Had we been forcibly put on the list by the Ministry of Justice, we would have had to pay a huge fine. For non-governmental–organisations, it is impossible to use grant money for paying fines, and we were strongly opposed to raising money through private donations, as we would like to spend that money for helping persons in detention instead.
How has the 'foreign agent' label affected your work?
The 'foreign agent' legislation requires us to label our website and other materials, to undergo additional audit, and to submit reports to the Ministry of Justice every three months, compared to every six months when we were not designated a 'foreign agent'. Some of our working hours are now spent on analysing and executing these new absurd requirements.
As a 'foreign agent', we are not allowed to nominate our colleagues to serve on public monitoring commissions (which monitor closed institutions). We continue to work on all our programmes: humanitarian, legal, psychological, and training; however, any of these programmes can be banned now by the Ministry of Justice*.
*One of the bills adopted in January 2021 obliges labelled NGOs to report their planned activities to the Ministry of Justice in advance, and the Ministry can prohibit some or all these activities. Read more here.  
Why do you think the Russian government implemented the 'foreign agent' law, including its latest amendments?  
This law targets civil society and independent non-governmental-organisations, making their everyday work harder and exploiting soviet-era negative connotations of the 'foreign agent' label in the public consciousness. The authorities have been constantly promoting the idea that foreign funding of non-governmental organisations implies interference in national sovereignty or an attack on "traditional values", thus trying to exclude such non-governmental-organisations' participation in public discussions. Unfortunately, given that there are worse examples of government intervening in civil society activities in other authoritarian regimes, we can expect additional amendments to the law that will make it impossible to work with foreign support.
How does the 'foreign agent' law affect civil society organisations in Russia overall?
This law has affected civil society on many different levels. It has certainly made everyday work harder for a lot of non-governmental organisations, especially outside Moscow and St. Petersburg. Quite a few regional organisations did not survive the additional financial burden of fines and expenses. They were forced to stop receiving foreign funding and were not provided sufficient compensation. The government aimed to silence organisations being vocal about social problems, and it has succeeded in that.
What does the 'foreign agent' law mean for the struggle for democracy, freedom of speech, and civil rights in Russia?
The law attempts to delegitimise and discredit foreign-funded groups in the public's eyes, representing them as enemies of national sovereignty. Together with other restrictive laws on "undesirable organisations", on public monitoring commissions, on election processes, it limits the possibility of independent human rights efforts and political groups in public participation and dialogue, leaving a very narrow space for their work.