Russian Antifascist Activists Convicted on Fabricated Charges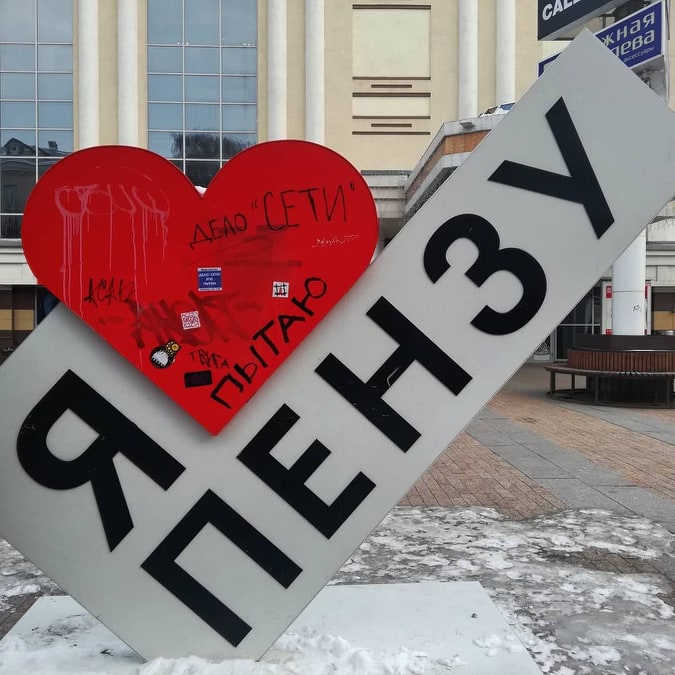 Civil Rights Defenders expresses concern over allegations of torture made by antifascist activists who were sentenced on 10 February by a Russian court in Penza, central Russia.
Dmitry Pchelintsev, Ilya Shakursky, Andrei Chernov, Maksim Ivankin, Mikhail Kulkov, Vasily Kuksov and Arman Sagynbaev received from six to 18 years in prison. Four of the defendants in Penza reported being tortured in custody. In St. Petersburg, two men are also on trial on the same charges and have reported inhuman treatment in detention.
In 2017, the seven men in Penza were arrested on charges of creating and participating in a terrorist organisation. They were accused of being part of an organisation called 'Set' (Network); however, the defendants deny the accusations and claim that Set was fabricated by the Russian federal security services (FSB). The activists' legal team says they were tortured in custody to give false confessions of their participation in the so-called Set. According to the testimony of prisoners, later confirmed by an independent commission, they had been tortured with beatings, stun guns and the use of gags by FSB investigators.
The defendants' lawyers and the St. Petersburg Public Monitoring Commission confirmed that torture was used. However, at the time of writing, Russia's Federal Investigative Committee has refused to examine the activists' allegations of torture. Human rights groups in Russia as well as Amnesty International have condemned the trial and claimed that the case against the activists had been fabricated and was in retaliation for their political views.
"Russia must uphold and respect its obligations on the prohibition of 'torture and inhuman or degrading treatment or punishment' under article 3 of the European Convention on Human Rights," said acting Programme Director for Eurasia, Goran Miletic.
"Civil Rights Defenders calls on the authorities to conduct a thorough and impartial investigation into these allegations of torture and inhuman treatment," said Goran Miletic.