Seminar: What Happens During an Internet Shutdown?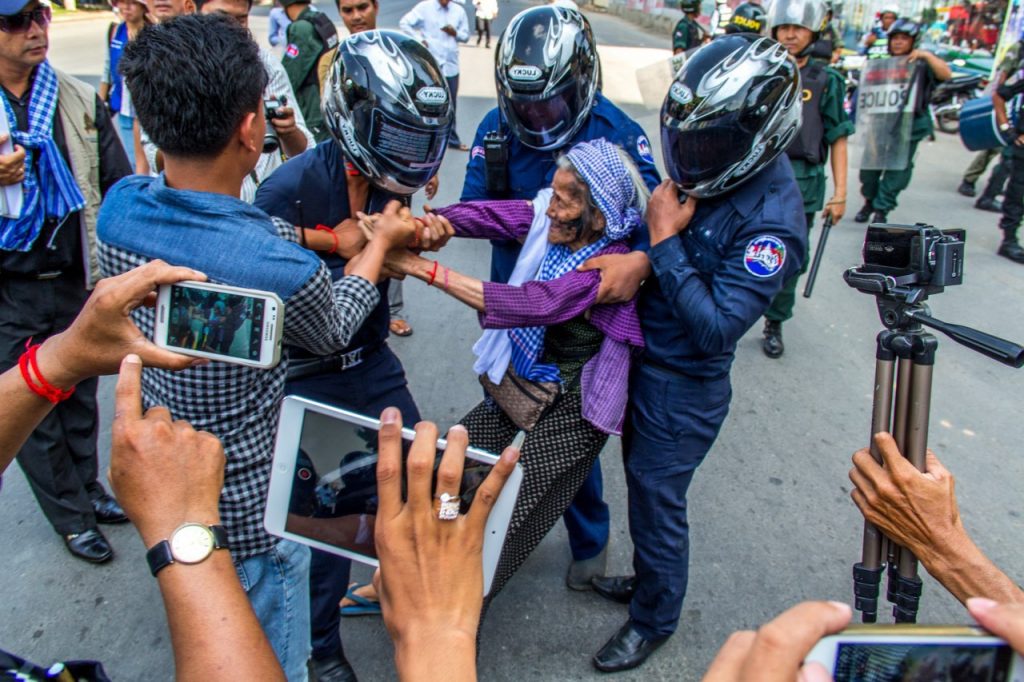 In a country like Sweden, access to the internet is often taken for granted. But in countries such as Ethiopia and Burma, authorities have, in periods, systematically shut down the internet and prevented millions of people from communicating.
Earlier this year, in the midst of the political crisis in Venezuela, the citizens' opportunities to share information over the internet were limited by the authorities. Similar situations occur in many other countries in the world when states seek to stop their citizens from communicating, often at times when information sharing is more important than ever.
In recent years, shutting down the internet has become an increasingly common tool for governments to exercise control over their citizens. In 2019 alone, millions of people around the world were affected by internet shutdowns.
"Sharing and accessing information is included our fundamental rights. For groups such as journalists and activists, the opportunity to communicate over the internet is often crucial in order to be able to organise themselves and bring about change. Without the internet, the risk of repressive regimes exercising control without the world knowing grows significantly higher," said Marcin de Kaminski, Director for the Human Rights Defenders at Risk Department at Civil Rights Defenders.
Seminar on internet shutdowns
The internet is one of few platforms where information on human rights can be shared and accessed freely. Is it out of fear of this that states have come to use internet shutdowns more often, or are there any legitimate reasons? How does it work when the internet is shut down? Can it happen in Sweden?
During our upcoming seminar, speakers with different background and expertise discuss why internet shutdown has become an increasingly common method to stop information sharing. The seminar highlights how this phenomenon can affect the respect for human rights and the security of human rights defenders and journalists.
Date: 28 November 2019.
Time: 19:30-20:30.
Venue: Under fontänen, Kulturhuset Stadsteatern.
Language: English.
Tickets: Admission free. Book your ticket here.
Speakers
Anne-Marie Eklund Löwinder is the Chief Information Security Officer at the Internet Foundation in Sweden, and one of Sweden's leading internet experts. She has been appointed by ICANN as a Crypto Officer and is one of the few people in the world who has a key to the internet. In 2013, Anne-Marie was the first Swede to be included in the Internet Hall of Fame.
Atnaf Brhane is an Ethiopian human rights defender and one of the founders of the Zone9 Bloggers. In 2014, he was imprisoned because of his work for freedom of expression and digital security. He spent 18 months behind bars. Atnaf has been awarded several international prizes for his work, among others the prestigious Martin Ennals Award for Human Rights Defenders. Atnaf is currently the Program Director at the newly established Center for Advancement of Rights and Democracy.
Isik Mater is a Turkish digital rights activist and commentator on internet censorship, cyber-security, and information warfare. She has presented digital security workshops for journalists, environmental activists, LGBTI+ communities, and women's support networks. Isik is also the Director of Research at NetBlocks, a technological expert organisation analysing internet shutdowns globally.
Marcin de Kaminski is the Director for the Human Rights Defenders at Risk Department at Civil Rights Defenders. He is an internet expert and has worked with issues relating to the internet since the early 2000s. Marcin currently manages Civil Rights Defenders' work within areas such as digital security and emergency support to human rights defenders at risk.
The seminar is organised in cooperation between Civil Rights Defenders and Forum/Debatt at Kulturhuset Stadsteatern.